Andrews Academy's
Official Newsletter
Class of 2024 Junior Class Officers
Today (September 9, 2022) we held our junior and sophomore class elections. We are proud to present our officers for this year. Congratulations to the officers! We wish you all the best as you lead your class this year and are looking forward to all of the things you have planned.

Left to right: Daniel Henry Saturne (treasurer), Marco Sciarabba Badenas (vice president), Edward Cervantes (president), Jasmine Patterson (secretary),
Lauren Leonor (representative), Towett Shiow (representative),
Nathan Elanko (pastor), and Seth Leets (representative)
Not pictured: Sebastian Dominguez (public relations)
President - Edward Cervantes
Vice President - Marco Sciarabba Badenas
Pastor - Nathan Elanko
Secretary - Jasmine Patterson
Treasurer - Daniel Henry Saturne
Public Relations - Sebastian Dominguez
Representatives - Seth Leets, Lauren Leonor, Towett Shiow
Class of 2025 Sophomore Class Officers

Left to right: Marcus Silie (representative), Alaina Burks (representative), Sophia Bourget (treasurer), Leah Reid (secretary), André Henry (president), Gabi Gonçalves (vice president), Gabby Roper (pastor), Sara Lemon (public relations), and Eliel Silvestre (representative)
President - André Henry
Vice President - Gabi Gonçalves
Pastor - Gabby Roper
Secretary - Leah Reid
Treasurer - Sophia Bourget
Public Relations - Sara Lemon
Representatives - Alaina Burks, Marcus Silie, Eliel Silvestre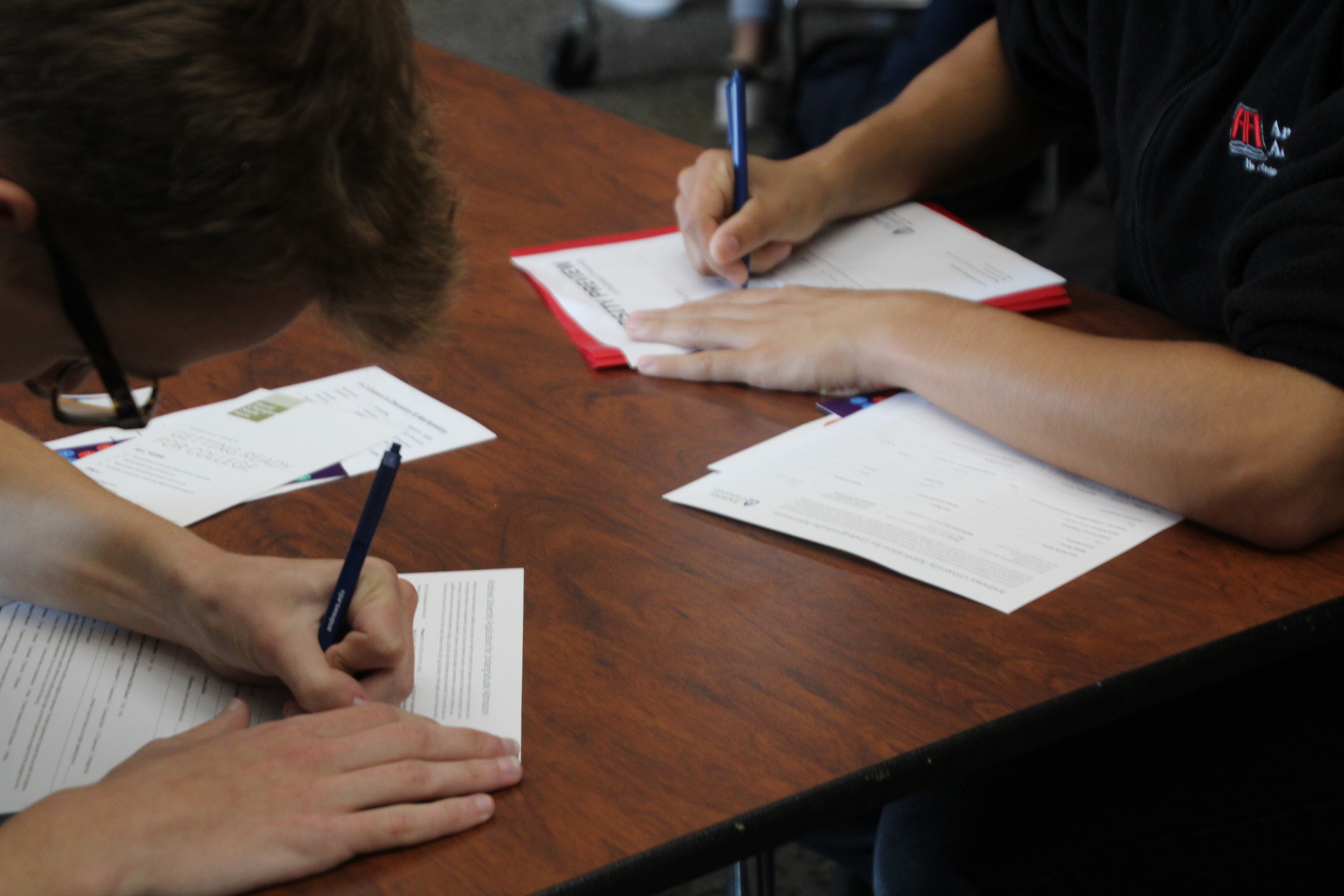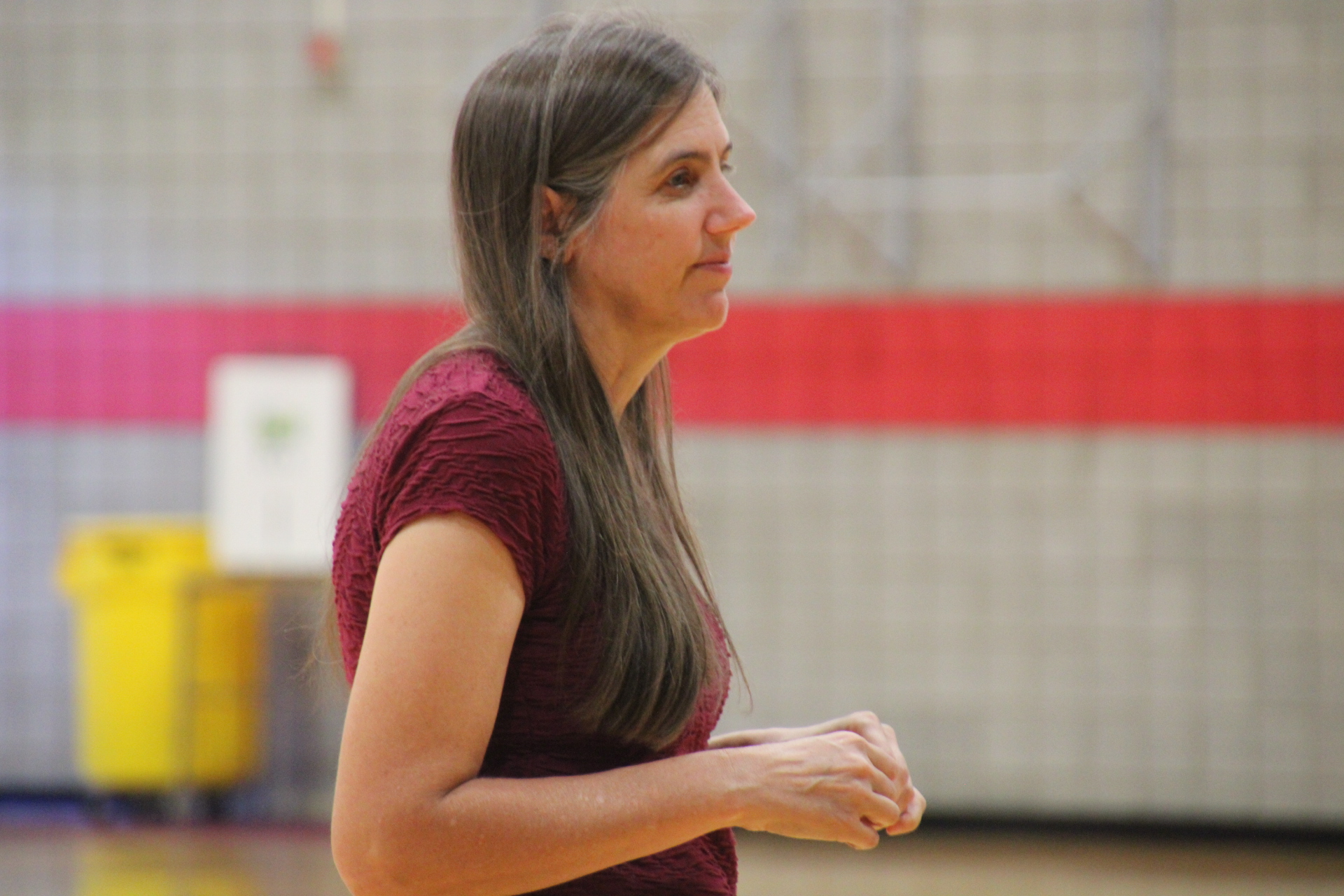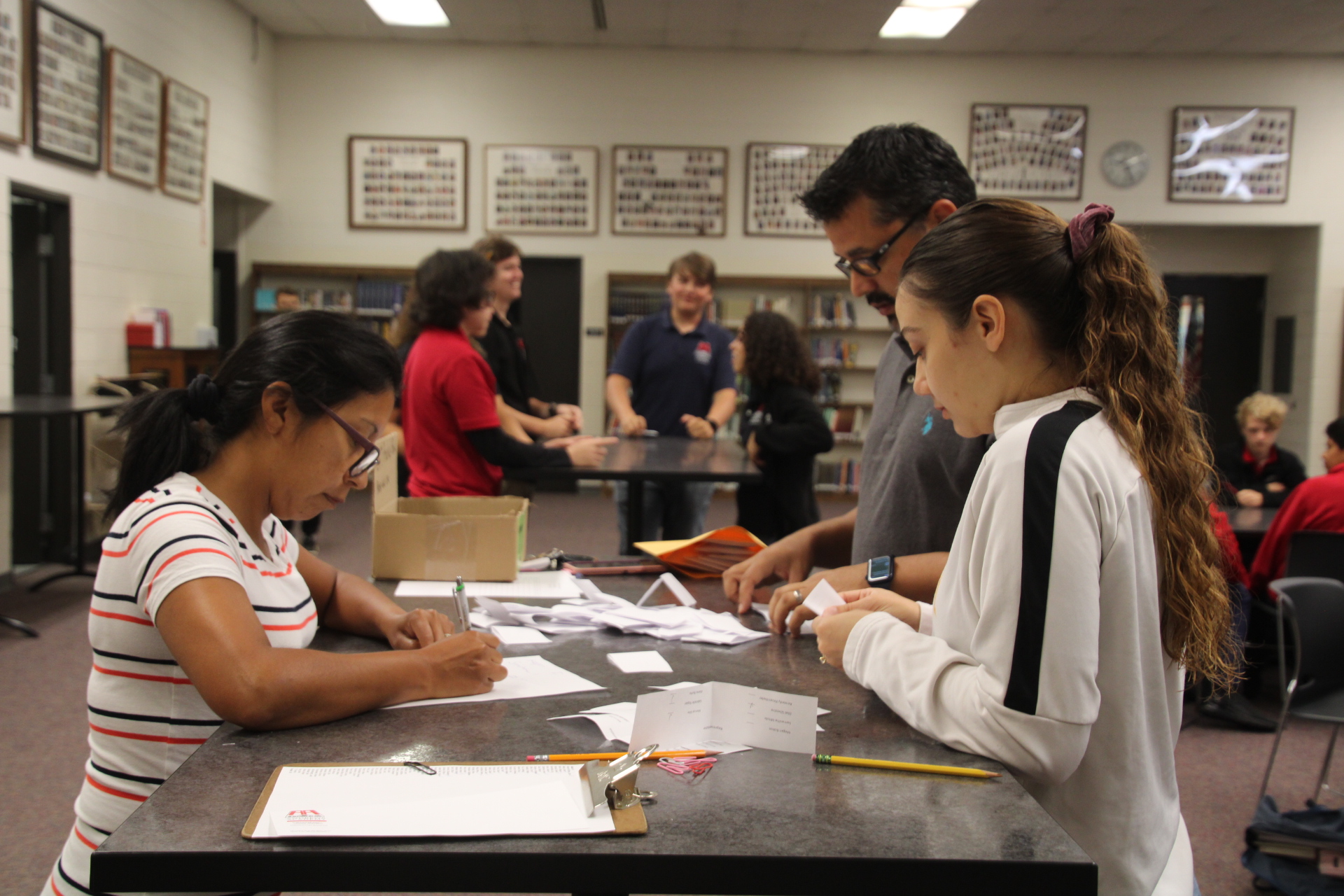 Sophomore class elections
AU Visits with Seniors & Freshman Class Officer Orientation
While the juniors and sophomores held their class elections today, the freshmen gathered together and their sponsors—Mr. VanDenburgh and Mrs. Pelligrini—provided students with descriptions of the officer roles and distributed class officer nomination forms.
The seniors and sponsors Mr. Atkins and Ms. Chao met with representatives from Andrews University and were given an opportunity to start their applications. They were also given the chance to ask questions about the enrollment process and what they might expect with programs such as the J.N. Andrews Honors program.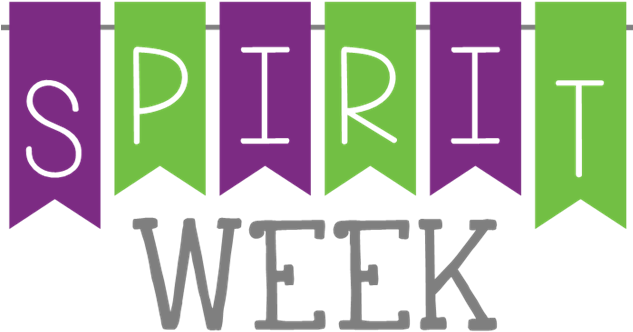 Seniors ONLY Spirit Week

Senior Spirit Week leads up to the senior class trip departure. Tuesday is a day full of events focusing on the seniors. Each day next week, we encourage the seniors to get dressed up according to the following themes. This is always a fun week for seniors, and we encourage each to participate. Please remember the AA dress code, and NO hoodies!

Monday - Mismatch Day
Tuesday - Dress Up Day (for Senior Convocation)
Wednesday - Jersey Day
Thursday - Throwback Day
Friday - Squad Day
Senior Convocation
This Tuesday, September 13, 9:50 AM

Senior parents/guardians are invited to a special service in the AA chapel this Tuesday at 9:50 AM. This is a formal event. Refreshments will follow for seniors and their families.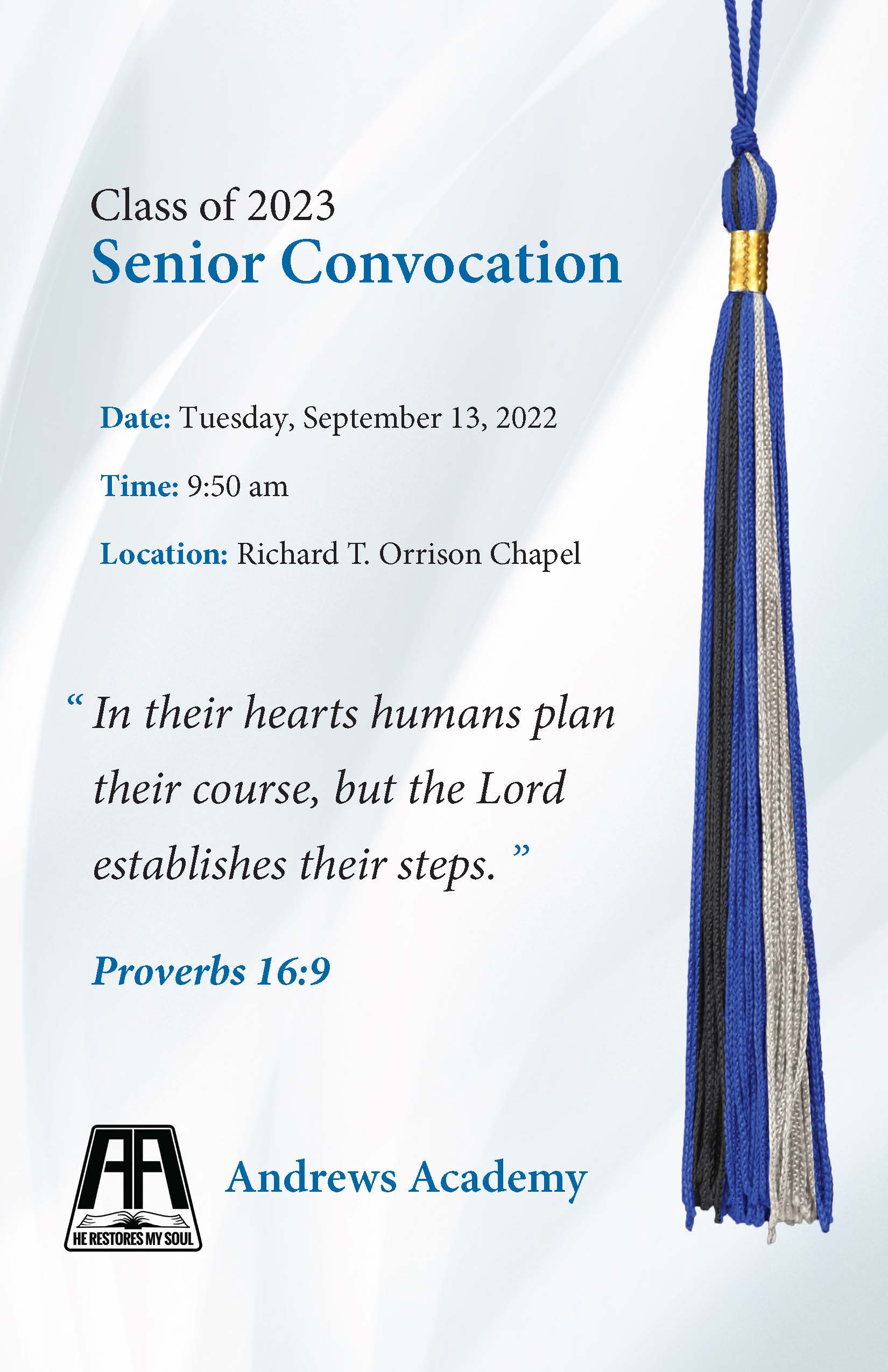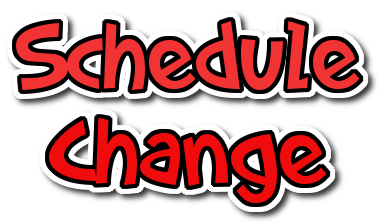 Schedule Change for Senior Convocation
This Tuesday, September 13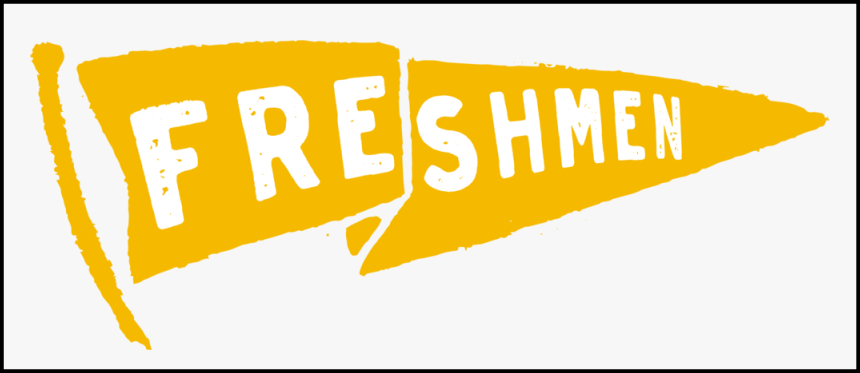 Freshman (9th grade) class officer elections will be on Friday, September 23. If you would like to run for an office, the deadline to turn in you class officer nomination form is this Tuesday, September 13, by the end of the school day.
Our first freshman class vespers will be on Friday, September 23. Save the date, and plan to come. More details will be announced. If you would like to help plan and prepare for this event, please contact Mrs. Pellegrini (ginap@andrews.edu) or Mr. VanDenburgh (denburgh@andrews.edu).
A link to join the freshman Google Classroom will be emailed to members of the class. Please join to see more information and announcements.
Students, please report positive COVID tests, symptoms, and exposure to COVID at the link below. Thank you!
School Vs Senior Flag Football Games
This Tuesday, September 13
Sign-up sheets for the games are on the gym doors. The girl's game will start at 5:30 PM on the football field behind Ruth Murdoch. The boy's game will start directly after the finish of the girl's game. There are bleachers for spectators to sit on, but feel free to bring a chair or a blanket to sit down to watch the game. There will be popcorn available for a snack to those that attend.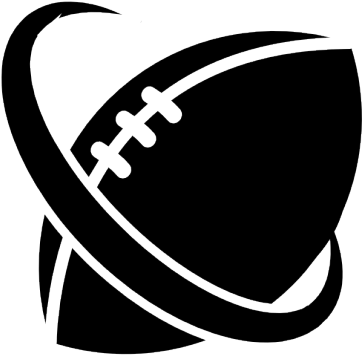 Please do not drive out to the field. You can park at the Academy parking lot or over by Auto Zone.
Also, the school is still searching for a coach for the girl's Senior team and the two boy's teams. They need an adult to supervise the practices and help with coaching. If you are interested in coaching, please contact Mrs. Samantha Mills at samantham@andrews.edu.

SAT Testing at AA

We are excited to announce that AA juniors and seniors will have the opportunity to participate in SAT School Day. More information will be provided soon regarding the test at AA on Thursday afternoon, October 27, so please watch for that.

Ms. Leslie Nieves
Guidance Counselor | Andrews Academy
269-471-3453
nievesl@andrews.edu
Opting in to Texting for One Call Now

Andrews Academy utilizes One Call Now, an automated messaging service, to contact students and parents about school cancellations, upcoming events, and performances, etc.
To receive a text notification instead of a call (text works best), please text "ALERT" to 22300. Please make sure that you have given us the number that you would like to be texted on as well. Email ginam@andrews.edu with any changes. Thank you!
FACTS or Andrews Username Log In Help

If you need help logging in to FACTS or help with your Andrews user name/email and password, please contact Mrs. Meekma (ginam@andrews.edu) in the main office.

You can find your schedule, grades, etc. on FACTS. New students, if your username hasn't been set up yet, watch your email for instructions or come to the main office for help.

School Communications
The E-Sanjo and other communications from the school, including classroom teacher communications, use the email address(es) that you (and your parents) have recorded in FACTS when you registered for Andrews Academy. A number of individuals have been wondering why they are not receiving their school communications to a certain email. If you wish to have communications sent to a specific email address, please send the change to ginam@andrews.edu. Thank you!
Tuition
Tuition payment #2 is due on or before September 25.
SA Beach Day at Warren Dunes

After a few weeks of classes, it is great to take a break and go to the beach (September 7, 2022) for a day of games and activities, as well an opportunity to get to know each other better and build some class spirit. God blessed us with a perfect temperature and a wonderful sunny day.
In the morning we started with sand sculptures. Each class had 20 minutes to create their sand sculpture that was to be creative, have a symbolic theme the school promotes, and a lot of class participation. For example, the seniors (class of 2023) had a sand sculpture of a person, highlighting the heart in their chest. This is because the class aim is, "To put dreams in our hearts and our hearts in God's hands." Their scripture is Proverbs 16:9. A number of faculty judged the sculptures, and the winners were announced on Thursday. The juniors came in first place, followed by the freshmen, sophomores, and then the seniors.
Sand sculptures were followed by class relay races and then the famous tug of war. Each class took turns pulling another class. This year the juniors were the "strongest" class. Each class also created a chant to express their class (please go to the link to see and hear the junior and senior chants).
Lunch was provided by the school. Thank you to PPI (Parents Positively Involved) and various students for preparing the meal. After a morning of games on the beach, everyone was ready for a good meal.
After lunch, students enjoyed informal volleyball games and hiking up the dunes.
It was a fun day for all. A big thank you to the SA officers and sponsors for running the activities and keeping the games going throughout the day—you did a great job.
Senior Pictures & Ads for Yearbook

Senior pictures are needed for yearbook, class night, and the class composite to be hung in the AA Commons. Yearbook will need your senior and baby pictures by Friday, October 21, 2022. We encourage you to get your senior picture done during the summer before the busy school year begins. Photographers get busy in the late summer and fall, so you may want to book an appointment early. PLEASE PLAN AHEAD and get your picture done in a timely manner.

Please send an electronic senior picture (JPEG) to the yearbook team (aayearbook@andrews.edu). You do not have to go to a professional photographer for this picture, but please make sure you follow the picture requirements below. If not, the yearbook team may request that you send an alternative.
Pictures for both the yearbook and senior ads must adhere to the following requirements:
In color
Picture from waist up (not entire body)
Portrait/vertical mode (not landscape/horizontal)
Attire per AA guidelines—no sleeveless shirts or bare shoulders, no low cut or cropped tops, no jewelry
High-resolution JPEG (at least 4x6, 300 ppi resolution)
Baby Photos

By the same date (October 21), please submit a baby picture as well. The baby picture will be used by yearbook as well as for senior bulletin board and class night purposes. Please submit a high-resolution JPEG baby picture. If you cannot scan the picture, you may bring the baby picture to the yearbook staff, and they will scan it for you.

Also, please plan ahead for senior yearbook ad nights this Monday and Wednesday, September 12 & 14, at 5:00 PM. At that time, you and your parents can purchase senior ads for the yearbook (see the messages to seniors in the back of previous yearbooks for examples).

If you have any questions or need more information, please email Ms. Kim at joellek@andrews.edu.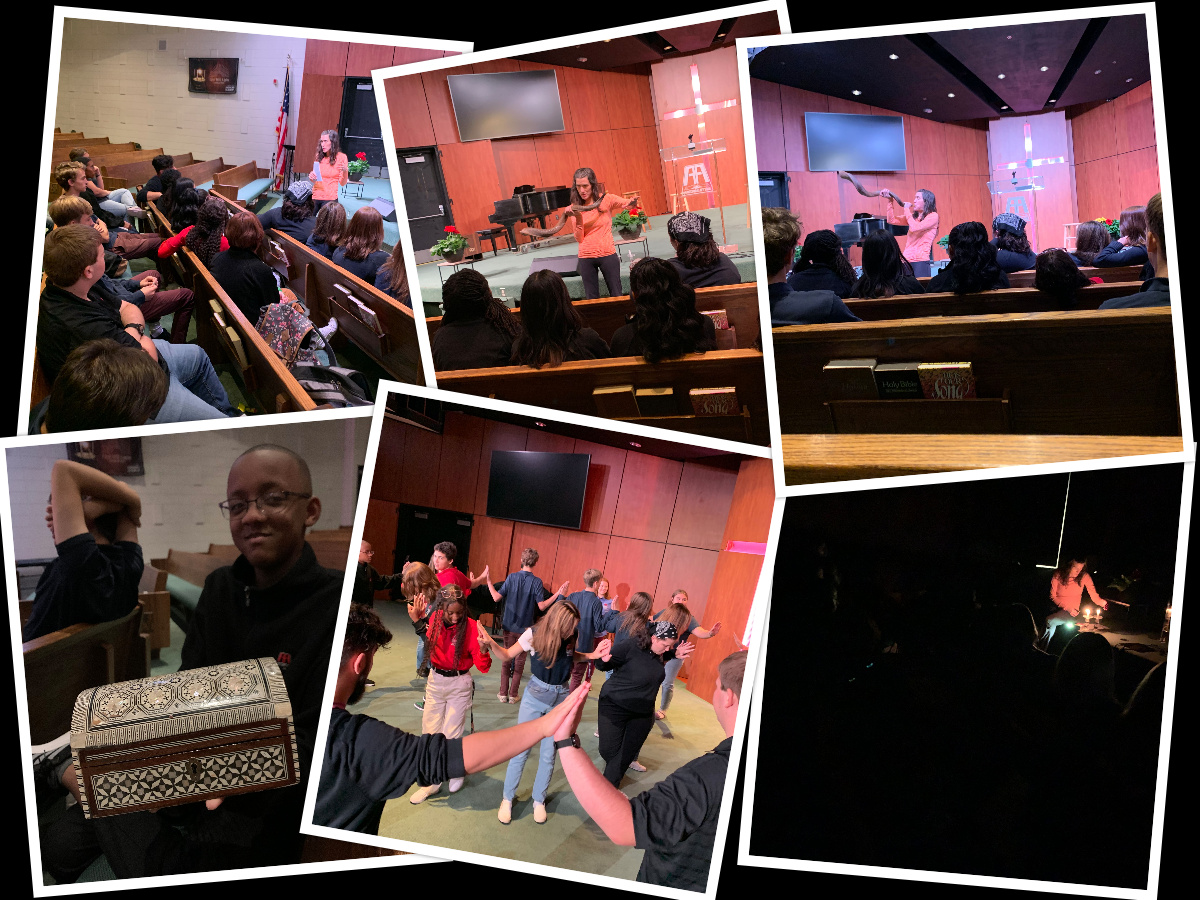 Faith and Tradition in Context

Dr. Rahel Wells, associate professor of Old Testament in the undergraduate Religion Department at AU and an AA alumna, delivered a special presentation to the cast of Fiddler on the Roof, AA's fall musical. Blending historical information about Jewish faith and traditions with her own experience growing up in Israel, Wells offered context and insight into Sholem Aleichem's original characters and story—popularized in the musical—and emphasized the significance of religious traditions not only in the Jewish community but also in our own Adventist community. After demonstrating how to sound a shofar and passing around a small decorative box filled with lavender, Wells led the group in a Jewish Sabbath prayer and concluded by teaching students a simple traditional Jewish dance. Mr. VanDenburgh thought it was important for his cast to develop a deeper appreciation for the musical's historical roots, and he thanks Dr. Wells for sharing her time, insight, and creative energy.
Mental Health Week and Chapels this Week

This week was Mental Health Awareness Week at Andrews Academy. We had guest speakers who spoke about mental health and some misconceptions that we might have about it.
On Monday and Tuesday, our speaker—Sarah Baze, a graduate student of Clinical Mental Health Counseling at Andrews University—gave chapel talks about the connections between mental health and stress, as well as about how anxiety can affect one's day-to-day life. "You are more important than your responsibilities," she aptly stated. She also provided different resources for students to access if they desired to seek guidance or counseling.
On Tuesday, we also had an assembly, where Alyssa Sandorf—a graduate student of Clinical Mental Health Counseling—gave a talk about how mental health can both positively and negatively affect one's life. She also gave a testimony about her own journey with mental health and encouraged students to be aware of their mental health and seek help if needed.
On Thursday, Pastor Chaka Samuel gave a brief sermon about Psalm 34 and urged students to, like we do during chapels at AA, start their days with God. He left students with three main points to take away from the psalm: first, give God praise (no matter what), second, pray because He will answer; and third, find refuge in Him.

On Friday, we had class devotions/elections.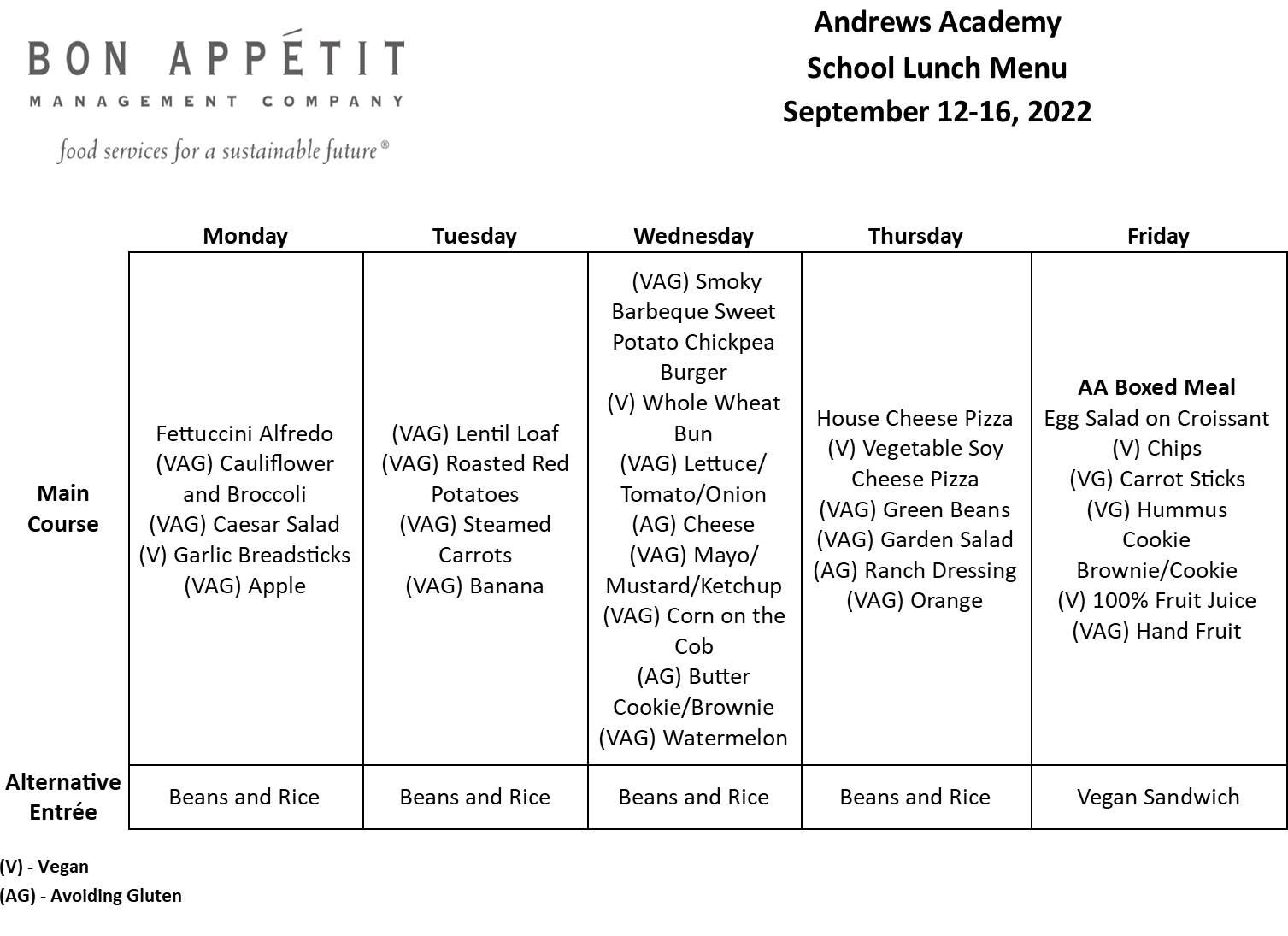 Remember: If you would like Friday's lunch, those who are signed up for the lunch program must request it each week by Wednesday at 2:00 PM. The sign-up sheet will be at lunch or in the main office.

To sign up for the lunch program, please contact Andrews University's Dining Services at ds@andrews.edu or call 269-471-3161. The Dining Services Office is located on the first floor of the AU Campus Center.
Monday–Thursday: 9:00 AM – 5:00 PM
Friday: 9:00 AM to 12:00 PM
* There are options to subscribe to the 2022-23 school calendar on our website.
AU Junior Cardinal/ Redbirds Basketball Tryouts
Come one, come all! Jr. Cardinals/ Redbirds Basketball Program will hold tryouts at the Andrews Academy gym. The schedule is as follows:
JV Girls:
Sunday, Sept. 11, 12:00-2:00 PM
Monday, Sept. 12, 6:00-7:30 PM

JV Boys:
Sunday, Sept. 11, 6:00-8:00 PM
Monday, Sept. 12, 7:30-9:00 PM
Redbirds Girls:
Sunday, Sept. 11, 4:00-6:00 PM
Wednesday, Sept. 14, 6:00-7:00 PM
Redbird Boys:
Sunday, Sept. 11, 2:00-4:00 PM
Wednesday, Sept. 14, 7:00-8:00 PM
Please contact Cathy Leonor or Scott Schalk with any questions. TThey look forward to seeing you there!
Cathy Leonor: 269-357-3132
Scott Schalk: 269-208-1933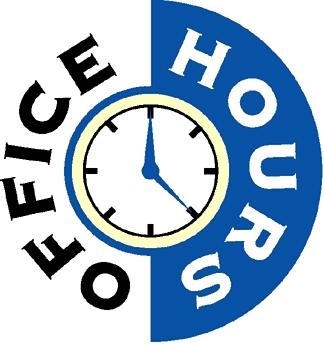 Mondays - Thursdays:
7:40 AM - 4:00 PM

Fridays: 7:40 AM - 2:00 PM
Andrews Academy

8833 Garland Ave Berrien Springs, MI 49104

269-471-3138