Andrews Academy's
Official Newsletter
Senior Class Trip, Part 2

"ONE OF THE BEST GROUPS OF STUDENTS WE HAVE HAD!" This is the type of comment that is regularly expressed about Andrews Academy's senior classes during the activities of their senior class trip. This year's senior class received similar compliments from each of the four main activities we went to. People were amazed at how kind, considerate, and polite the class was. One person chatted for a couple of minutes, raving about the class and felt so appreciated when a small group of the class sang to her as part of the scavenger hunt we were doing as we saw the sights of Gatlinburg, TN. Someone said, "There must be something special at your school (Andrews Academy) to have such a tight knit group of ethnically diverse students who get along so well, that they are like brothers and sisters." In the conversation, I (Mr. Atkins) was able to share that we were from a small Christian school in Michigan.
It was almost surreal as to how well behaved, cooperative, and kind the seniors were on this trip. From cleaning up after themselves after each meal, taking turns preparing the meals (for breakfast a 6:30 AM beginning), and cleaning pots and pans, to going shopping at Walmart to purchase food and supplies for the trip, laughter and togetherness were enjoyed by all. Numerous seniors even volunteered to help beyond their scheduled chore times.
Monday's main activity was Dollywood. Tuesday was Service Day to help clean up Smoky Mountain National Park, followed by go-carts, laser-tag and mini-golfing. Wednesday was a scavenger hunt through Gatlinburg, TN, while visiting the Ripley's Aquarium, Ripley's Believe it or Not Museum, and enjoying Skybridge to see the scenery of Gatlinburg. Each morning and evening, we had intentional worships with activities to bond the class closer together and deepen our relationship with God.
The traditional secular expectations of good school spirit is often how loud the school supporters yell in support of a school events. While at Andrews Academy, we develop a different type of school spirit: a Christian school spirit where on a daily basis students are kind to each other, help each other, and help our community, all to bring honor to Andrews Academy and more so honor to our God. Please continue to pray that God will bless throughout this school year, and that this type of Christian school spirit will continue to thrive at AA.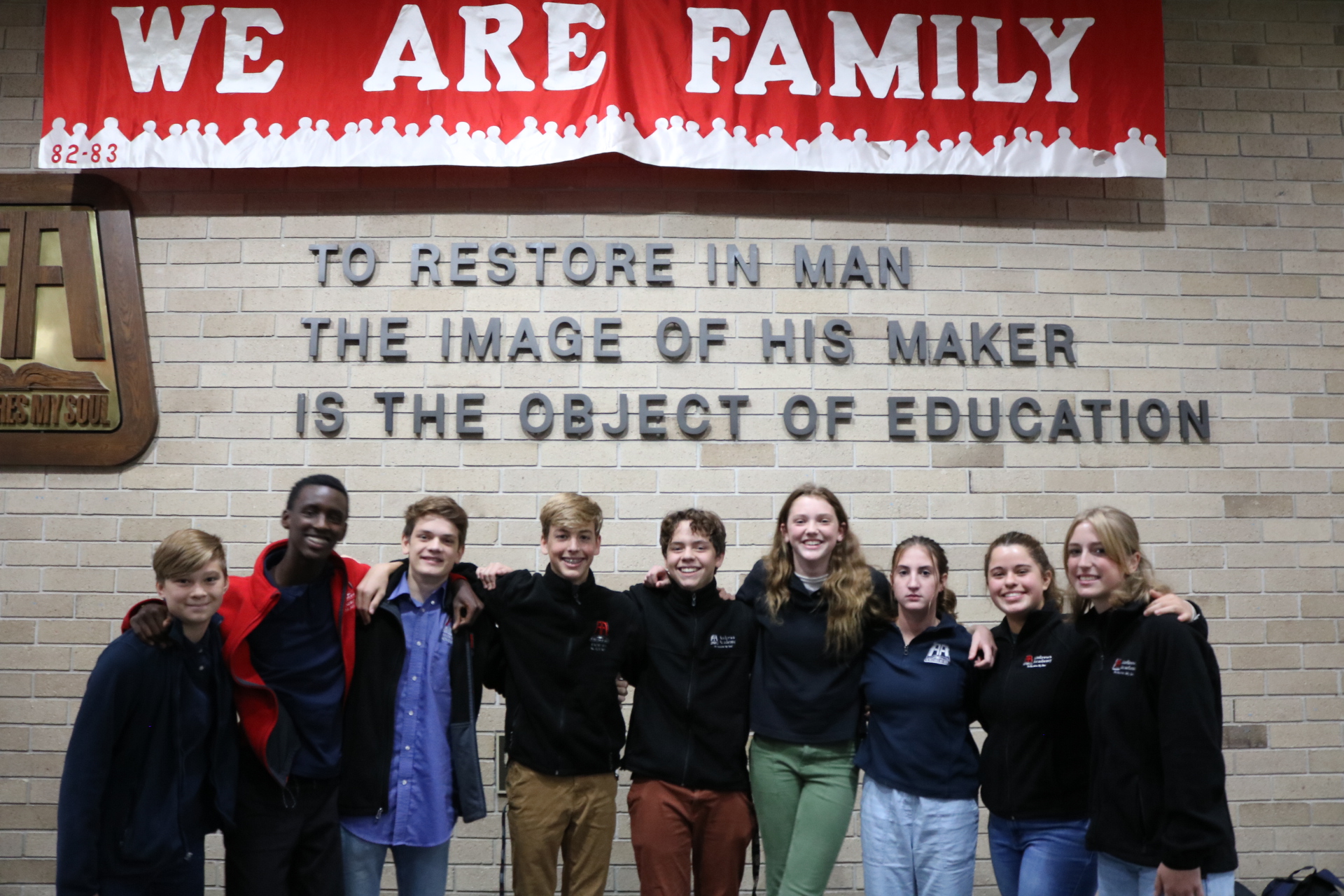 Class of 2026 Freshman Class Officers
A big congratulations to the newly elected freshman officers! We wish you the best as you lead your class this school year.

Left to right: Pace Carlsen (representative), Shema Gaparayi (treasurer), Seth Crownover (vice president), Solomon Miller (president), Monty Snyder (representative), Audrey Simpson (public relations), Havvah Schnepp (representative), Lily Murphy (pastor), and Lilian Dronen (secretary).
President - Solomon Miller
Vice President - Seth Crownover
Pastor - Lily Murphy
Secretary - Lillian Dronen
Treasurer - Shema Gaparayi
Public Relations - Audrey Simpson
Representatives - Pace Carlsen, Havvah Schnepp, Monty Snyder
Lifetouch Pictures

Proofs and pictures that were ordered from Picture Day are in the office. Please stop by and pick them up.
Freshmen

Today, Friday, September 23, from 6:30-8:30 PM. Come for an evening of fellowship and food. Please bring a lawn chair or else plan to sit on the ground. A signed permission slip is required. Questions? Contact Mr. VanDenburgh.
Sophomores

Today, Friday, September 23, from 6:30-8:00 PM. A signed permission slip is required. If you have any questions, contact your sponsors (Silvestre, Steinkraus, and Nieves).
Juniors
Today, Friday, September 23, from 5:30-7:30 PM. Location and other details are on the permission slip, which is required. Contact Ms. Ivonne with any questions.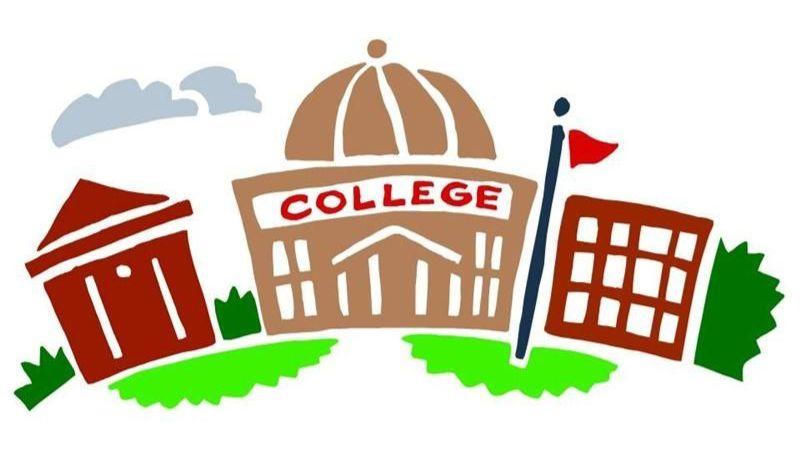 Junior/Senior Parent Information Night
This Tuesday, September 27, 6:30 PM

Attention all juniors, seniors, & parents! The Guidance Department, in collaboration with Andrews University's Enrollment Department, will host a Parent Information Night next Tuesday at 6:30 PM at Andrews Academy. The purpose of this Parent Night is to provide information about GPA and test scores, registration, scholarship opportunities, and Andrews University's Early College Experience Program. In addition, students and parents will have the opportunity to hear more about the pros/cons of community college vs. four year universities, how to schedule a family visit at AU, and learn more about upcoming events. Please join us!
Students, please report positive COVID tests, symptoms, and exposure to COVID at the link below. Thank you!

SAT Testing at AA

We are excited to announce that 50-60 AA seniors (and juniors if we have enough room) will have the opportunity to participate in SAT School Day. More information will be provided soon regarding the test at AA on Thursday afternoon, October 27, so please watch for that.

Ms. Leslie Nieves
Guidance Counselor | Andrews Academy
269-471-3453
nievesl@andrews.edu
Opting into Texting for One Call Now

Andrews Academy utilizes One Call Now, an automated messaging service, to contact students and parents about school cancellations, upcoming events, and performances, etc.
To receive a text notification instead of a call (text works best), please text "ALERT" to 22300. Please make sure that you have given us the number that you would like to be texted on as well. Email ginam@andrews.edu with any changes. Thank you!
FACTS or Andrews Username Log In Help

If you need help logging in to FACTS or help with your Andrews user name/email and password, please contact Mrs. Meekma (ginam@andrews.edu) in the front office.

You can find your schedule, grades, etc. on FACTS. New students, if your username hasn't been set up yet, watch your email for instructions or come to the front office for help.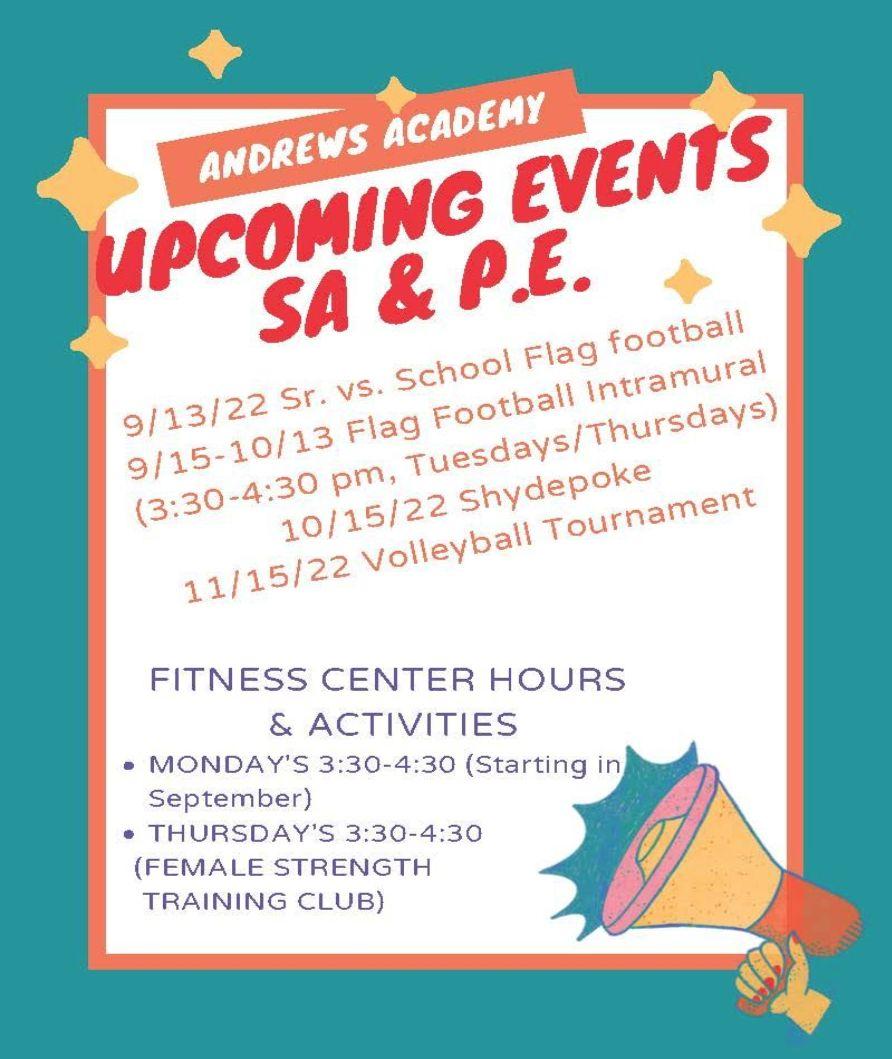 You must use your Andrews.edu email to sign up on the links below. Also, please come the dates that you have selected to be present. If you did not fill out a form, it is still OK for you to attend. This just helps me (Mills) know who is planning on being a part of the group.

Flag Football (Tuesdays & Thursdays)
It is really important that you sign up for and participate in flag football intramurals. If we do not have enough students participate, then the flag-football season will not be able to run as planned. This season will go through Thursday, October 13, from 3:45-4:45, rain or shine. If it is raining, it will be an indoor game in the gym. If you don't have the link to fill in the form, here it is again. Also, you can only respond to the link once.

Women's Strength Club (Thursdays)
I am very excited for this program, and I am also excited for the amount of students that have shown interest in this by signing up. I have heard that I had a challenge with the form not allowing you to choose more than one day, so I fixed it. Please go back in and adjust your answers where necessary. The link is below if you are interested or need to make changes.

Fitness Center Open Gym Sign up (Mondays/some Tuesdays)
The gym is open one day per week to allow AA students to come and get some exercise in before they leave for home. If this becomes popular, then I can try and expand the amount of days that are open. Please make sure that you wear appropriate athletic clothing and shoes to work out. You will have access to the locker rooms to change for this activity. I have also created a sign-up form for this activity as well. You will notice that a couple of dates are on Tuesday, due to changes in the school calendar. But, the fitness center is open on Mondays after school from 3:30-4:30. Please use the link below to fill out the form.

Sign-up sheets will also be available on the gym doors. ~ Mrs. Mills

School Communications
The E-Sanjo and other communications from the school, including classroom teacher communications, use the email address(es) that was recorded in FACTS when you were registered for Andrews Academy. A number of individuals have been wondering why they are not receiving their school communications to a certain email. If you wish to have communications sent to a specific email address, please send the change to Mrs. Meekma (ginam@andrews.edu). Thanks!
Tuition
Tuition payment #2 is due on or before this Sunday, September 25.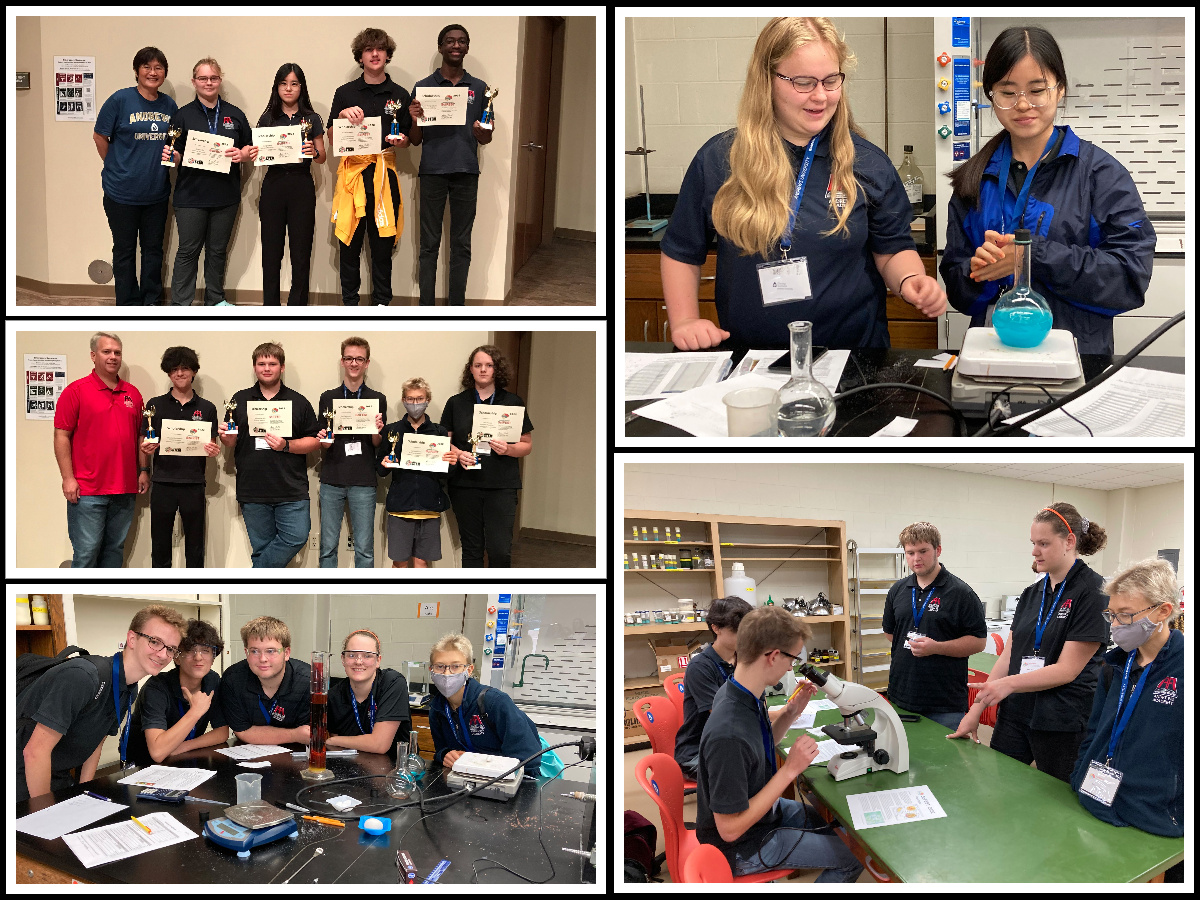 SciFest 2022

Andrews Academy recently sent nine students to SciFest at Andrews University. On September 15, 2022, SciFest started with a welcome dinner in the Lincoln Room in the Cafeteria at Andrews University. Students enjoyed an all-you-can-eat dinner and were welcomed by Dr. Nowack from the Chemistry Department and Dr. Rosenthal, Dean of Arts and Sciences.
After dinner students socialized in the Biology Commons for a board game night.

On Friday, the students participated in lab activities in each of the STEM areas.
In biology, students learned about microscopes. They looked at leaves under microscopes looking for stomata, which is a tiny hole where moisture can escape a plant. Students were supposed to find the average number of stomata in the area. Then they went to see the electron microscope and looked at stomata in a leaf again, but with much higher resolution.
In sustainable agriculture, students explored various ways to mutate or hybridize plants. The University arboretum contains many examples of these plants, so the students went on a tour to see the varieties of mutated plants on campus.
In chemistry, the lab involved creating different densities of salt water, then carefully pouring them into a large graduated cylinder to form layers. Then an egg was dropped into the layers to see if it floated in the layer that was previously predicted.
Chapels this Week

This week, we continued our focus on Hispanic Heritage Month for chapel. Each day we started out the chapel with trivia on Hispanic culture and the Spanish language, song service in Spanish, and prayer in both English and Spanish. Thank you to the students, speakers and Mrs. Silvestre who made this possible!

On Tuesday, we welcomed Mr. Cruz, father of Janielly (sophomore) and the music teacher at Village Adventist Elementary School. He spoke about his experiences growing up in Puerto Rico. He encouraged students, relating to his fear of batting during a baseball game, not to let fear of change paralyze their steps toward unity. "If you don't swing," he concluded aptly, "you won't hit."

On Wednesday, we heard from Ms. Nieves, our school guidance counselor. She is also from Puerto Rico, and she shared some beautiful parts of its geography and culture with the students, such as its beaches, food, and fruit. Ms. Nieves reminded students that they need to accept others, just as Christ accepted us (Romans 15:7).

On Thursday, we heard from Dr. Badenas, mother of Marco (junior) and an associate professor of French at Andrews University. She spoke about building bridges—how in Europe during medieval times, people focused on creating walls to separate one another but as time went on, they changed their mindset and began creating bridges from the very stones used to create walls. "The best way to become a bridge builder," she commented, "is to learn language." By learning each other's language, we throw down the barriers that separate us.

On Friday, we had class devotions. Each class prepared praise and a small worship thought. The freshmen also voted for their class officers.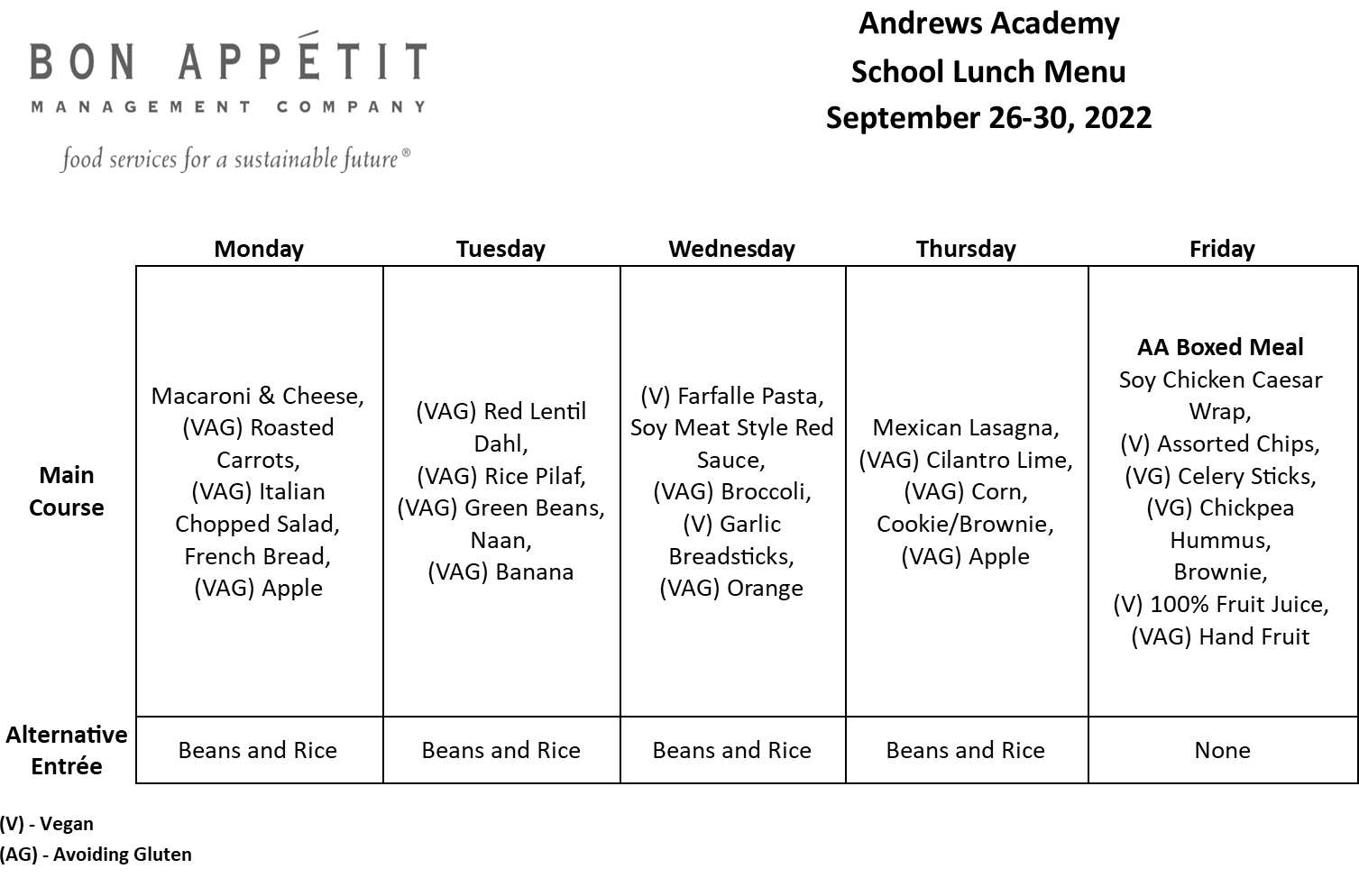 Remember: If you would like Friday's lunch, those who are signed up for the lunch program must request it each week by Wednesday at 2:00 PM. The sign-up sheet will be at lunch or in the front office.

To sign up for the lunch program or add funds to your student's account, please contact Andrews University's Dining Services at ds@andrews.edu or call 269-471-3161. The Dining Services Office is located on the first floor of the AU Campus Center.

Monday–Thursday: 9:00 AM – 5:00 PM
Friday: 9:00 AM to 12:00 PM
* There are options to subscribe to the 2022-23 school calendar on our website.
RAD Self-Defense Class
Led by the Berrien County Sheriff's Department

Who: Ladies ages 12 & up

Wonderful for mother/daughters, girl's evenings, and any lady who would like to learn some potentially life-saving methods of self-defense.

When: October 17-19, 2022
5:30-9:00 PM
Food will be provided.

Where: The Community Center at the Stevensville Adventist Church
6657 Stevensville-Baroda Rd
Stevensville, MI

Cost: Free (donations welcome)

Space is limited, so sign up ASAP! Reserve your spot by October 13 by texting Jen Lemon (269-340-2264).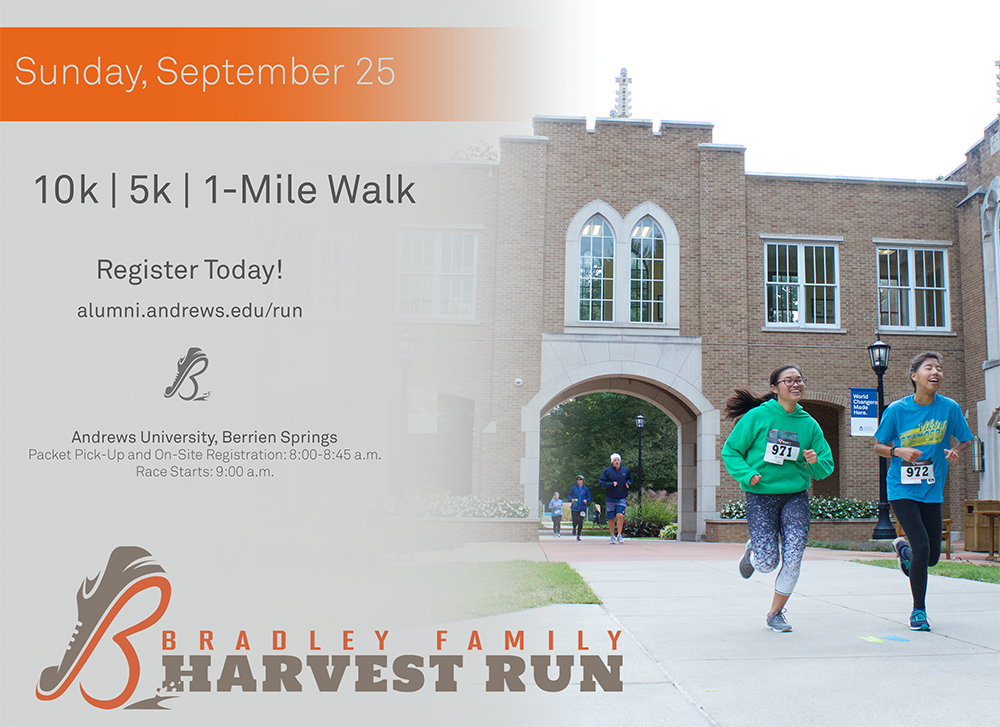 Challenge yourself with a 5k, 10k, or 1-mile walk this Sunday, September 25. Run around the beautiful Andrews center campus and (for the 10k) surrounding forest trails during this scenic chip-timed race. Unique, beautiful medals will be given to the top 3 overall and age group finishers in both the 5k and 10k races.

If you haven't done so yet, you can register online at alumni.andrews.edu/run. Day-of registration will also be offered from 8:00-8:45 AM on race day near the start/finish line at the Andreasen Center for Wellness. Discounted pricing is available for Andrews Academy and Andrews University students.
Open House!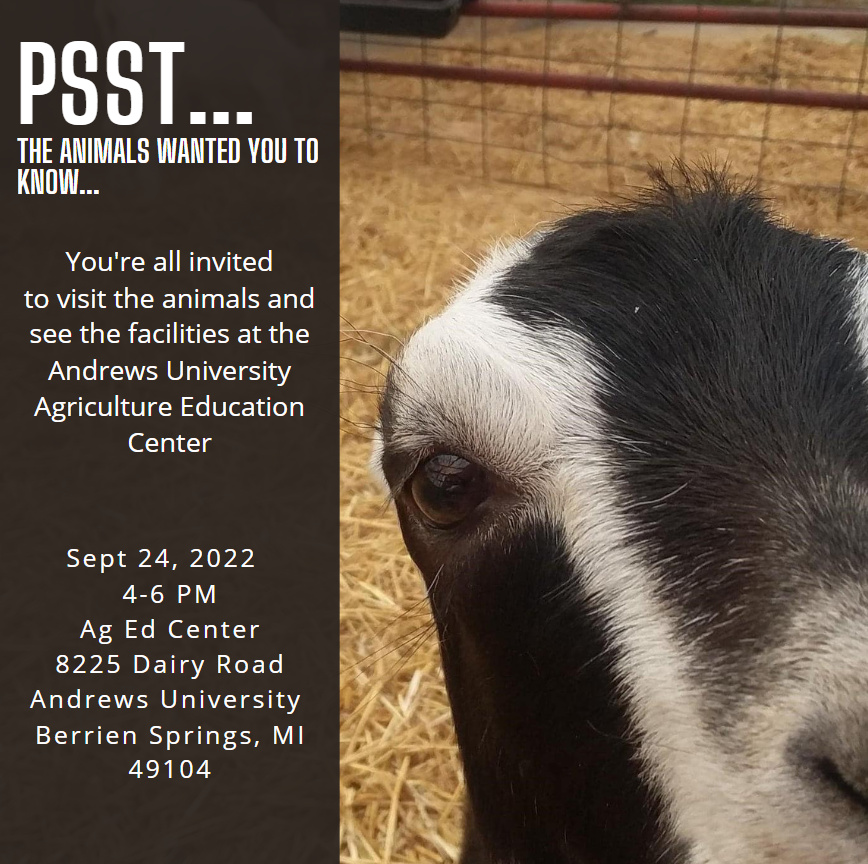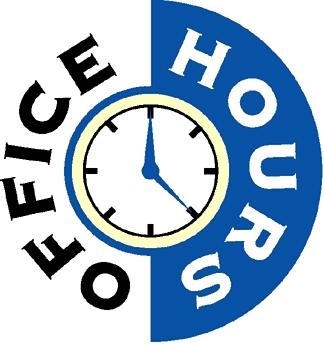 Mondays - Thursdays:
7:40 AM - 4:00 PM

Fridays: 7:40 AM - 2:00 PM
Andrews Academy

8833 Garland Ave Berrien Springs, MI 49104

269-471-3138