Andrews Academy's
Official Newsletter
Alumni Weekend - Convocation & Career Seminars

Friday, October 14, 2022, was the beginning of Andrews Academy's alumni weekend, when hundreds of alumni returned to remember the fun times at AA and to renew friendships with each other and with our God.
The weekend started with Convocation in the chapel for the current Academy students. The senior class, the class of 2023, led in the school song and the pledge of allegiance. Pastor Mario Ferguson, AA Principal, welcomed everyone to convocation. Mrs. Christiana (Atkins) Howell (class of '12) presented the convocation. She is a counselor practicing in St. Joseph, and in a few months, she will complete her PhD program in psychology. She shared "five observations about Mental Health," practical applications for our daily lives.
After Convocation, students went to various classrooms to participate in Career Seminars. Based on their interests, students were able to attend two career presentations of their choice. It was a great opportunity for students to explore possible career choices as Andrews Academy alumni shared insights about their careers. For example, Julia Locklear ('97) presented on entrepreneurship, while Kyle Whiteside ('12) presented on dentistry.
This is the fourth year of also having a Career Fair as part of the events of the day. Booths were set up in the gymnasium to help explain more about various careers. Many had interactive activities. Booths were represented by various departments from AU, the community, and alumni. Thank you all for making this a successful opportunity for students to learn more about careers.
Please go out of your way to thank Mrs. Tonya Snyder, our volunteer alumni coordinator, and Mrs. Gina Meekma for an excellent program on Friday and for planning the entire weekend. And thank you to a whole host of volunteers for stepping in and helping make this weekend possible.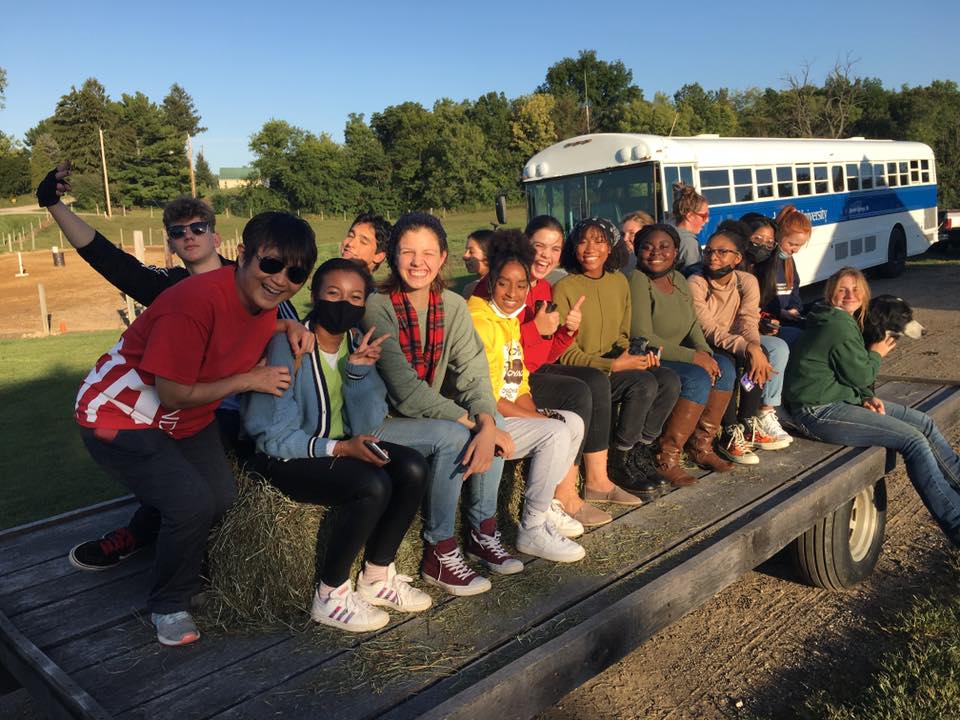 Senior/Sophomore Vespers & Activities
This Friday, October 21

This Friday there will be a combined activity and vespers for the sophomore and senior classes. There will be hayrides, outdoor games, a haystack supper, and s'mores. The evening will conclude with vespers by the campfire. Please load the bus at 4:30 PM at the Academy. Students should return to the Academy shortly after 8:30 PM. Please turn in your permission slip to your respective class sponsors.

Hope to see each of you there.
Bible Study

This Sabbath, October 22, there will be a Bible Study in the AA Library from 3:00-4:00 PM. The topic is The Character of God. Everyone is invited: just bring your Bibles, highlighters, and an inquisitive mind.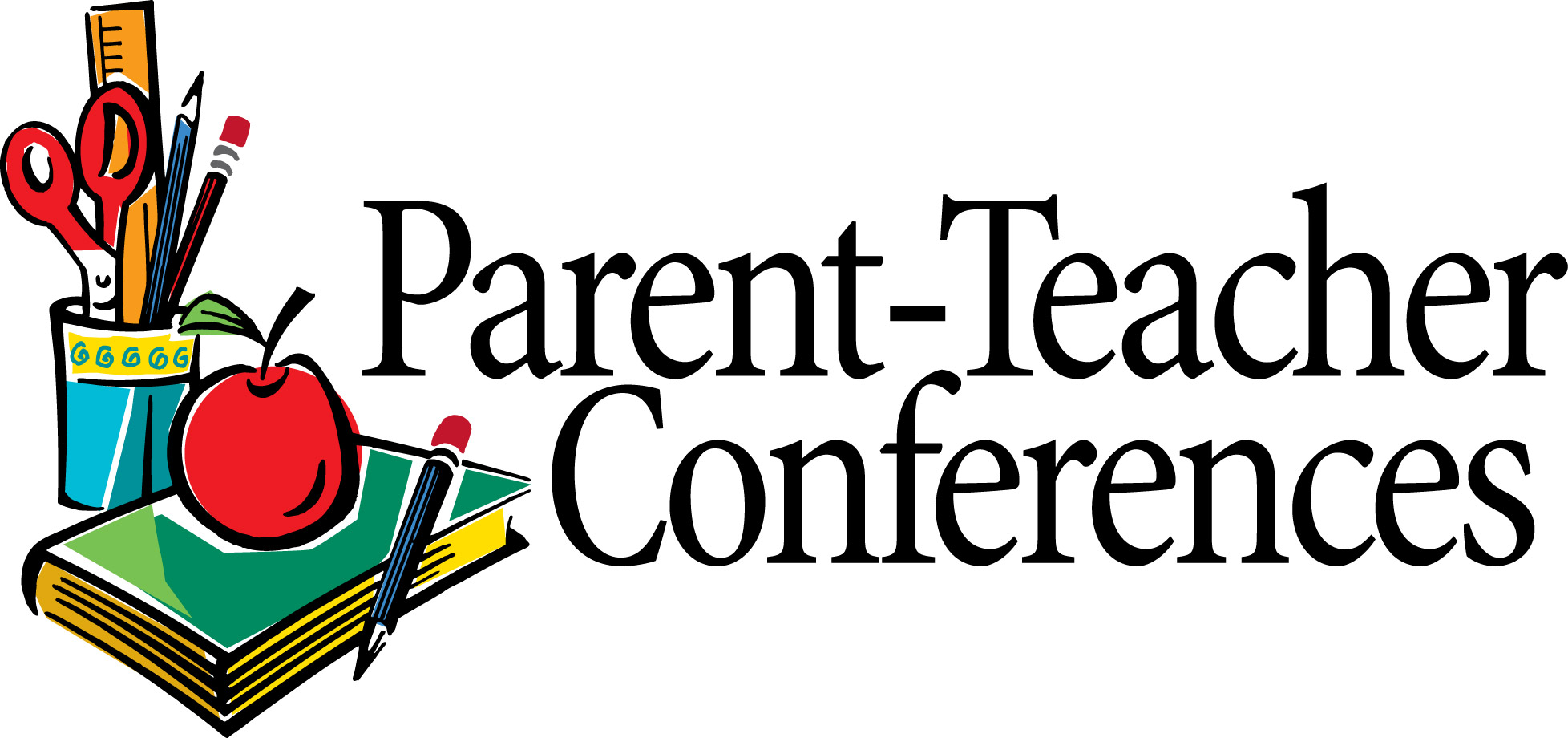 Please plan for Parent/Teacher Conferences via Zoom on October 26 & 27. School will dismiss at 12:00 PM on both days to accommodate the conferences. Conferences next Wednesday, October 26, will be from 4:00 – 8:00 PM, and conferences next Thursday, October 27, will be from 2:00 – 5:00 PM.

Online signups are open.

If things are going well for your child in their class, please do not feel like you have to make an appointment with the teacher. If you would like to, you can make an appointment, but making an unnecessary appointment will result in fewer appointments available for those that really need to have a conference.
To sign up online, please go to http://gotsession.com/aa and complete the following steps:
Fill out the form (please use full parent and student names).
Select a time for your conference.
Click the "Add to Cart" button.
Click the "View Cart" button to view your scheduled time.
Click the "Submit Order" button to save your appointment.
These steps MUST be done for EACH appointment.
In your confirmation email, you will receive the teacher's Zoom information.
If you need additional help to schedule via mobile device or PC/Mac, please click on a video tutorial link below.
We encourage students to attend these conferences with their parent.
Please note that only full-time teachers are listed. Contract and college/dual enrollment class teachers aren't listed. If you have a desire to conference with a contract teacher, the office will be able to provide you with contact information. College teachers must be reached through the University. The band/strings teacher is listed when available as she teaches for RMES as well.
If spots are filled or there is not a time slot that is workable for you, please feel free to email the teachers through the FACTS portal and schedule an appointment that works for both of you.
We look forward to meeting with you.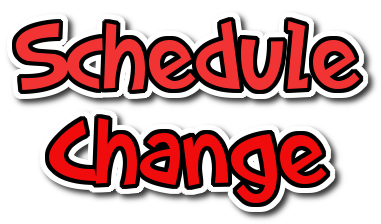 Parent/Teacher Conference Schedule
Wednesday & Thursday, October 26 & 27

School dismissal is at 12:00 PM. No hot lunch will be served.

Wednesday, October 26, 2022
(AM Classes Meet)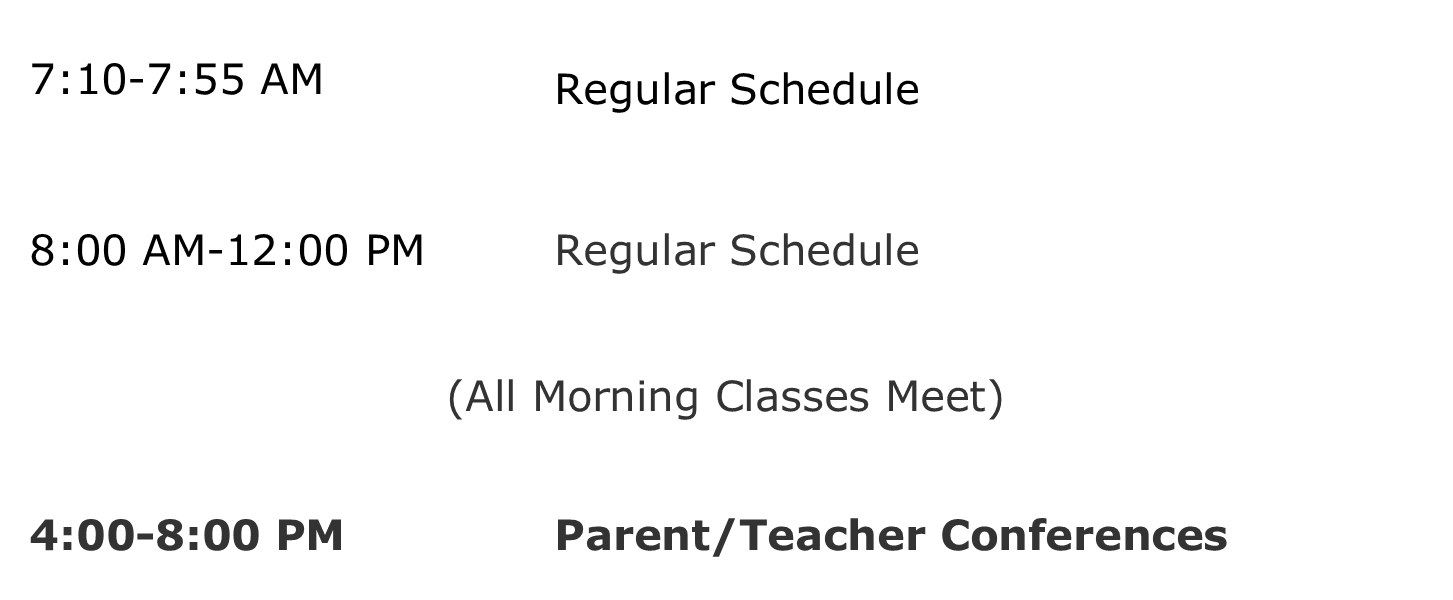 Thursday, October 27, 2022
(PM Classes Meet in AM)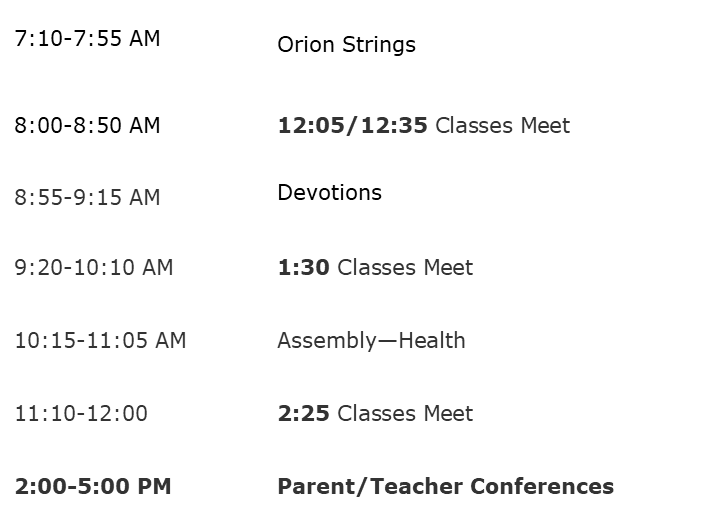 Senior Pictures & Ads for Yearbook

Senior pictures are needed for yearbook, class night, and the class composite to be hung in the AA Commons. Yearbook will need your senior and baby pictures by this Friday, October 21, 2022.

Please send an electronic senior picture (JPEG) to the yearbook team (aayearbook@andrews.edu). You do not have to go to a professional photographer for this picture, but please make sure you follow the picture requirements below. If not, the yearbook team may request that you send an alternative.
Pictures for both the yearbook and senior ads must adhere to the following requirements:
In color
Picture from waist up (not entire body)
Portrait/vertical mode (not landscape/horizontal)
Attire per AA guidelines—no sleeveless shirts or bare shoulders, no low cut or cropped tops, no jewelry
High-resolution JPEG (at least 4x6, 300 ppi resolution)
Baby Photos

By the same date (October 21), please submit a baby picture as well. The baby picture will be used by yearbook as well as for senior bulletin board and class night purposes. Please submit a high-resolution JPEG baby picture. If you cannot scan the picture, you may bring the baby picture to the yearbook staff, and they will scan it for you.

If you have any questions or need more information, please email Ms. Kim at joellek@andrews.edu.
Tuition
Tuition payment #3 is due on or before next Tuesday, October 25.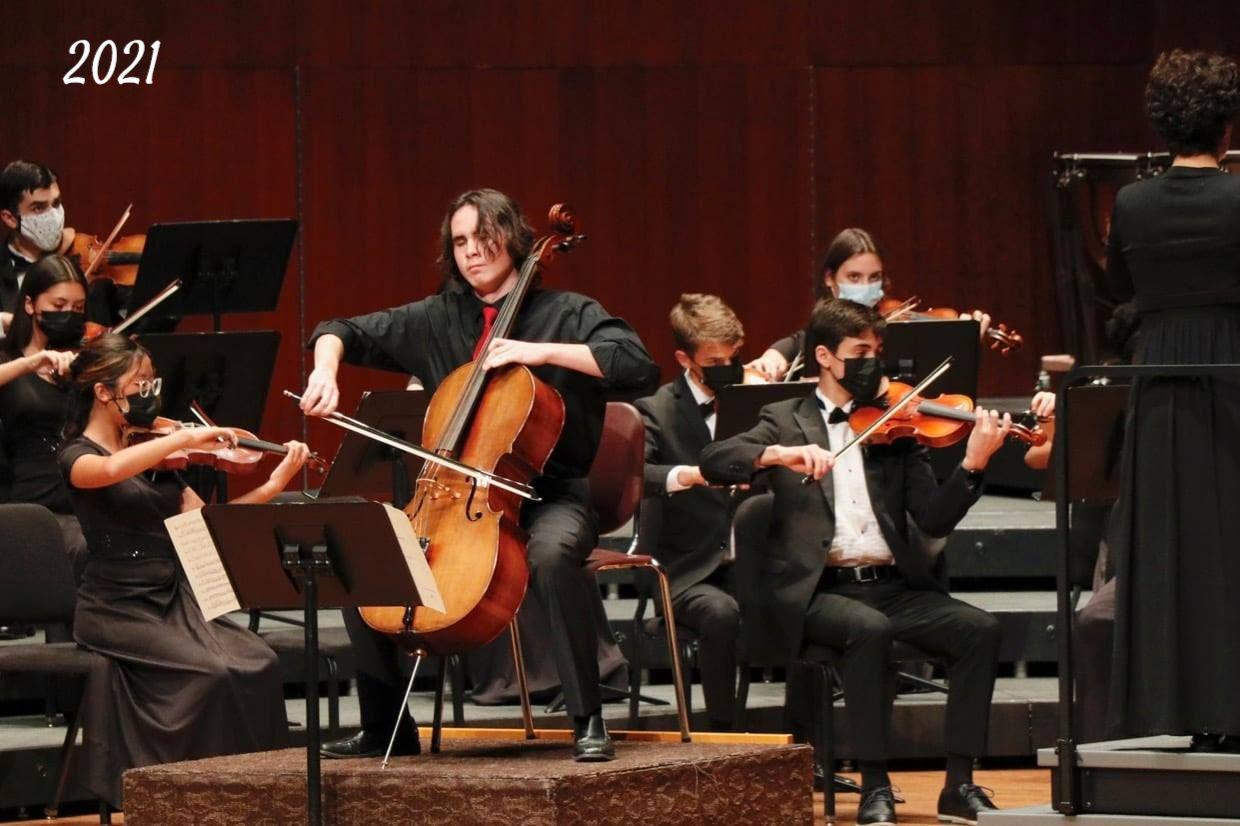 Concerto Night
Saturday, November 5, 8:00 PM, Howard Performing Arts Center

Andrews Academy is delighted to present the 11th Concerto Night on Saturday, November 5, at 8 PM, at the Howard Performing Arts Center on the campus of Andrews University. Five outstanding young musicians will perform a movement of a concerto accompanied by the Andrews Academy Symphony Orchestra, under the direction of Elsy M. Gallardo-Díaz.

Featured students this year are as follows: Jasmine Patterson (Vivaldi Winter from "The Four Seasons"), Karan Chun (Haydn Violin Concerto No. 1 in G major), Ana Slavujevic (Mozart Flute Concerto No. 1 in G major), Lora Baker (Lalo Symphonie espagnole), and Nathaniel Miller (Beethoven Piano concerto No. 3 in C minor).

Come and support the soloists. Invite family and friends!

FREE admission.
Junior Preview
Sunday, November 6, & Monday, November 7, at Andrews University
All juniors are required to attend. If everyone attends, then the class will receive $700, which is a good fundraiser.
Juniors will register at lunch at the cafeteria at 12:00 PM on Sunday or at the welcome program at the Howard Performing Arts Center at 1:30 on Sunday. Don't be late. Attendance will be taken. Find Mr. Wright or Ms. Ivonne for attendance.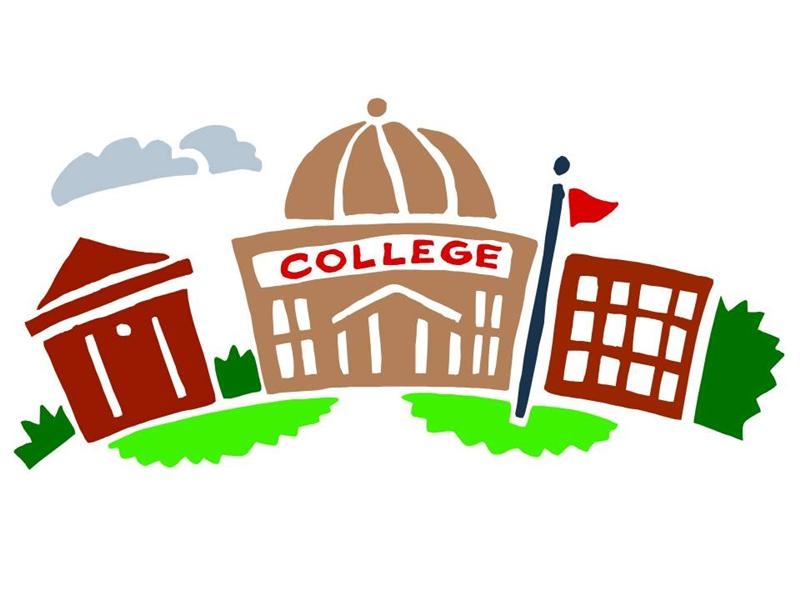 Juniors will not be staying in the dorms.

Contact Mr. Wright with any questions: rwright@andrews.edu

SAT Testing at AA

We still have room available for AA seniors and juniors to participate in SAT School Day at AA next Thursday afternoon, October 27 (during Parent/Teacher Conferences). Please bring $60 (checks made out to Andrews Academy) to the office to sign up.

Ms. Leslie Nieves
Guidance Counselor | Andrews Academy
269-471-3453
nievesl@andrews.edu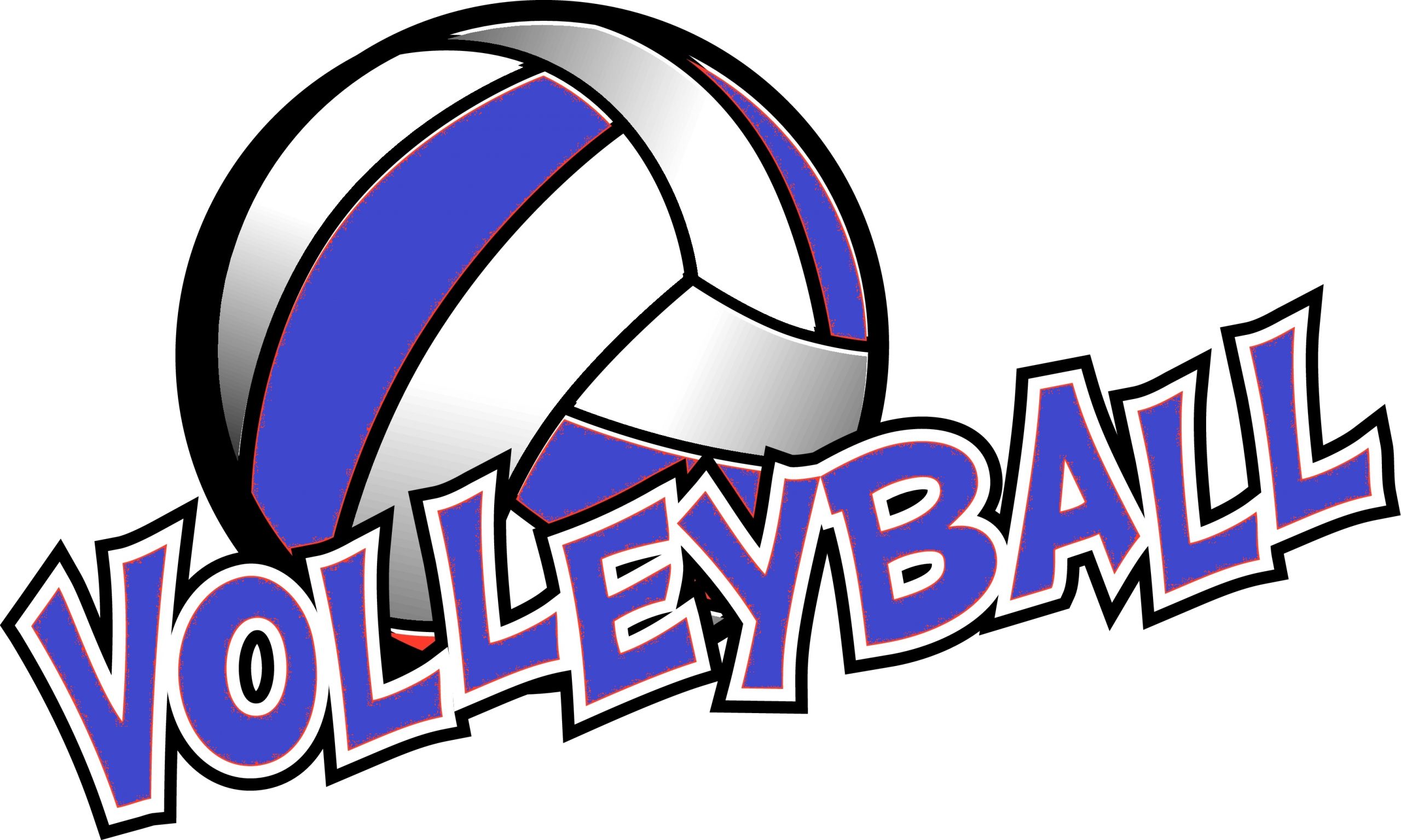 Volleyball Tournament: Tuesday, November 15, at 5:30 PM. Watch for more information from Mrs. Mills.

You must use your Andrews.edu email to sign up on the links below. Also, please come the dates that you have selected to be present. If you did not fill out a form, it is still OK for you to attend. This just helps Mrs. Mills know who is planning on being a part of the group.
Women's Strength Club (Thursdays, 3:30-4:30 PM)

Fitness Center Open Gym Sign up (Mondays/some Tuesdays, 3:30-4:30 PM)
School Musical: Save the Date!

AA's production of Fiddler on the Roof opens December 3, with two additional shows on the 4th and 5th. You won't want to miss it! Tickets will be on sale beginning November 1. Stay tuned for additional information.
FACTS or Andrews Username Log In Help

If you need help logging in to FACTS or help with your Andrews user name/email and password, please contact Mrs. Meekma (ginam@andrews.edu) in the front office.

You can find your schedule, grades, etc. on FACTS. New students, if your username hasn't been set up yet, come to the front office for help.
Alumni Weekend - Sabbath School & Church

Alumni Sabbath School began at 10:00 AM Sabbath morning (October 15, 2022) in the chapel. It was an inspirational time of sharing seeing how God has blessed both alumni and current students. Through their tributes, presenters shared how Jesus used the faculty and experiences of Andrews Academy to change their lives.
Alumni proceedings were also interspersed throughout the Sabbath School program. Honor classes were recognized by having each class stand. The honored class of 1972 was asked to come to the front of the chapel to be recognized since they were celebrating their 50 year reunion. They were presented with a gift and medallion. Pastor Glenn Russell, who taught religion at AA from 1985-1999, was honored with the Teacher Legacy Award. Mr. Robert Fuste ('97) was honored as the alumnus of the year.
Mrs. Pellegrini, Mrs. "May," and a number of Andrews Academy students led in children's church. After singing, the leaders acted out a Bible story. Squeals of delight could be heard from they children as they not only learned the story but also experienced the story! Before and after the story, the children worked on craft projects. A big thank you to many students who helped with children's church.
While the children were in the library, the Worship Service occurred in the Academy chapel. A powerful sermon was presented by Rahel (Davidson) Wells & Olen Netteburg from the class of '97. Numerous alumni from the class of 1997 participated with scripture, prayers, etc. The current Silhouettes invited alumni to join them in singing "When I Survey The Wondrous Cross." It was great to see a number of families with two generations of alumni singing together.
Following worship service, lunch was provided for the alumni. We thank the NHS officers, PPI, and many other volunteers for organizing the haystack meal. It was another good opportunity for classmates to reunite and share what has happened in their lives since graduation and remember experiences from Academy years. Many shared about the positive impact Andrews Academy had on their lives. During lunch, each of the honored classes had their photo taken.
For a video of the church service, please go the Academy YouTube channel.
Alumni Weekend - Shydepoke

The traditional Shydepoke flag football game of alumni weekend occurred at the AU field on Saturday evening, October 15, 2022. The female alumni vs students game was won by the alumni, 28 to 0. The alumni took an early lead in the game and kept the lead. In the male alumni vs students game, the alumni took an early lead, but the school team narrowed that lead to 19 to 14, with the alumni winning. Everyone had a lot of fun on a perfect but rather cold evening for a football game.
The Doug Newberry most valuable player award went to Seth Shelly, and the Lydia Chong most valuable player award went to Alexia Gayle. These awards are named after two PE teachers from the 1980s.
Some Shydepoke history: In 1960, the Andrews Academy Shydepoke tradition began during the principalship of Knobby Mauro. At that point, there was only one game for the males. In the 1980s, the female and then male games became a tradition. The name "Shydpoke" was chosen, which is a term from the south meaning a "get together social event." Also during Mauro's principalship, a challenge was presented to the students to come up with a name for the school teams. Gordon Johns, from the class of 1966, came up with the name "Acumen." His goal was to scan the dictionary for a unique and meaningful name and only go to the "ac" of the dictionary when he came up with this name. The word acumen means "the ability to make good judgments and quick decisions, typically in a particular domain." He won the $10 prize for this.
Thank you coaches, referees, announcers, concession stand volunteers, and fans for making this a fun and successful alumni event.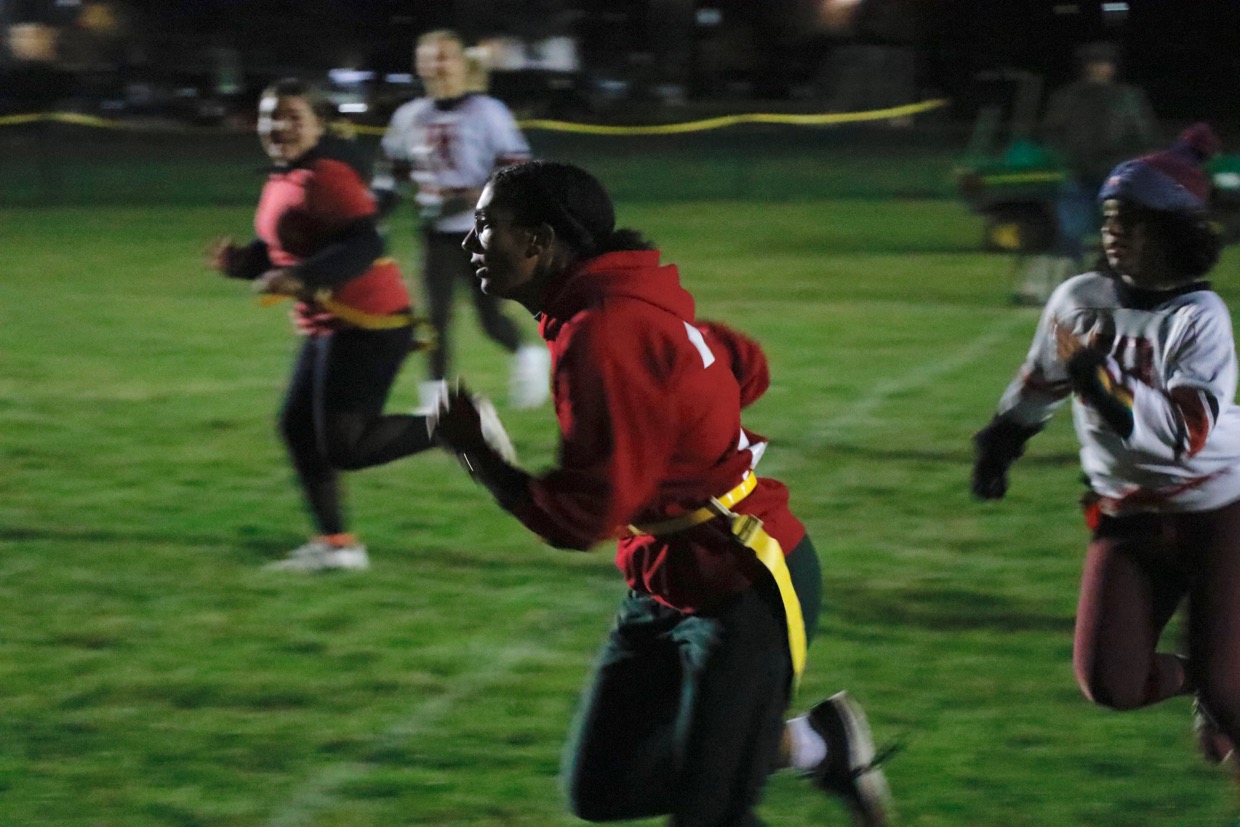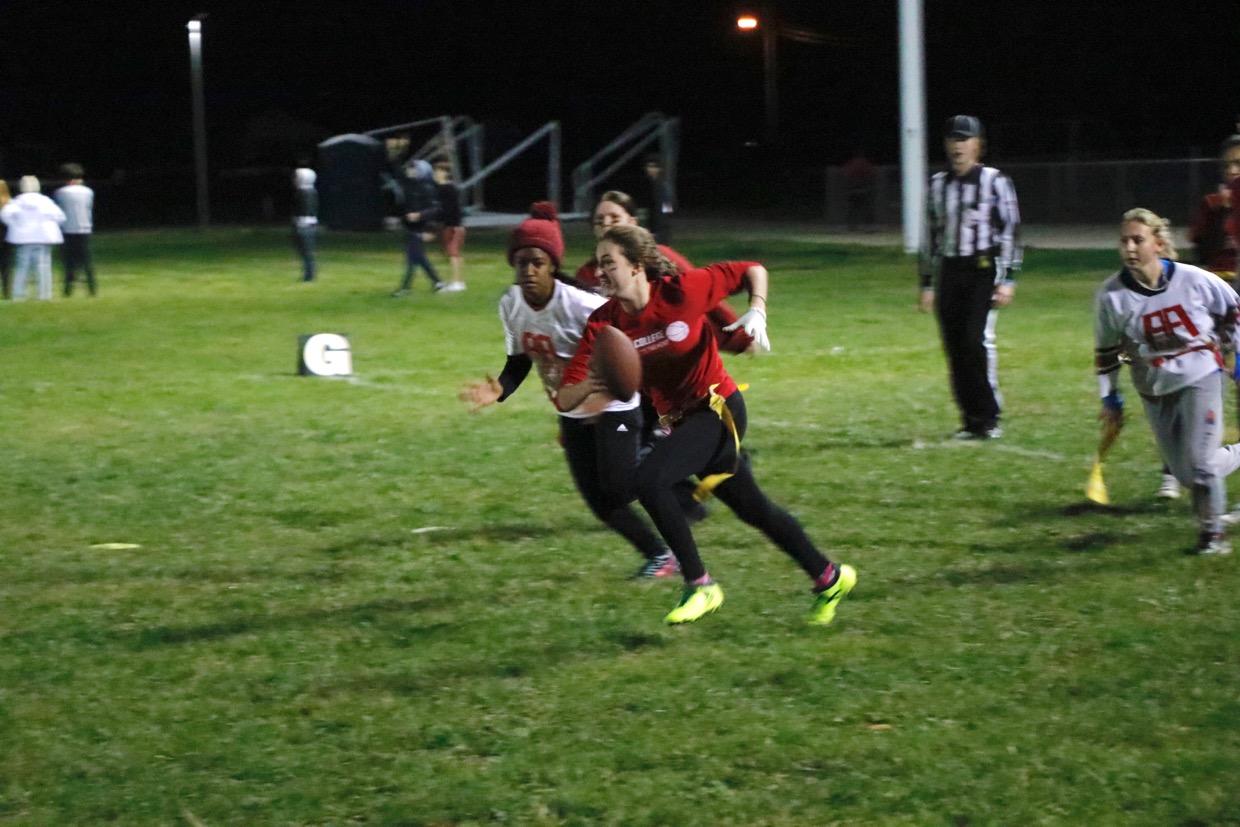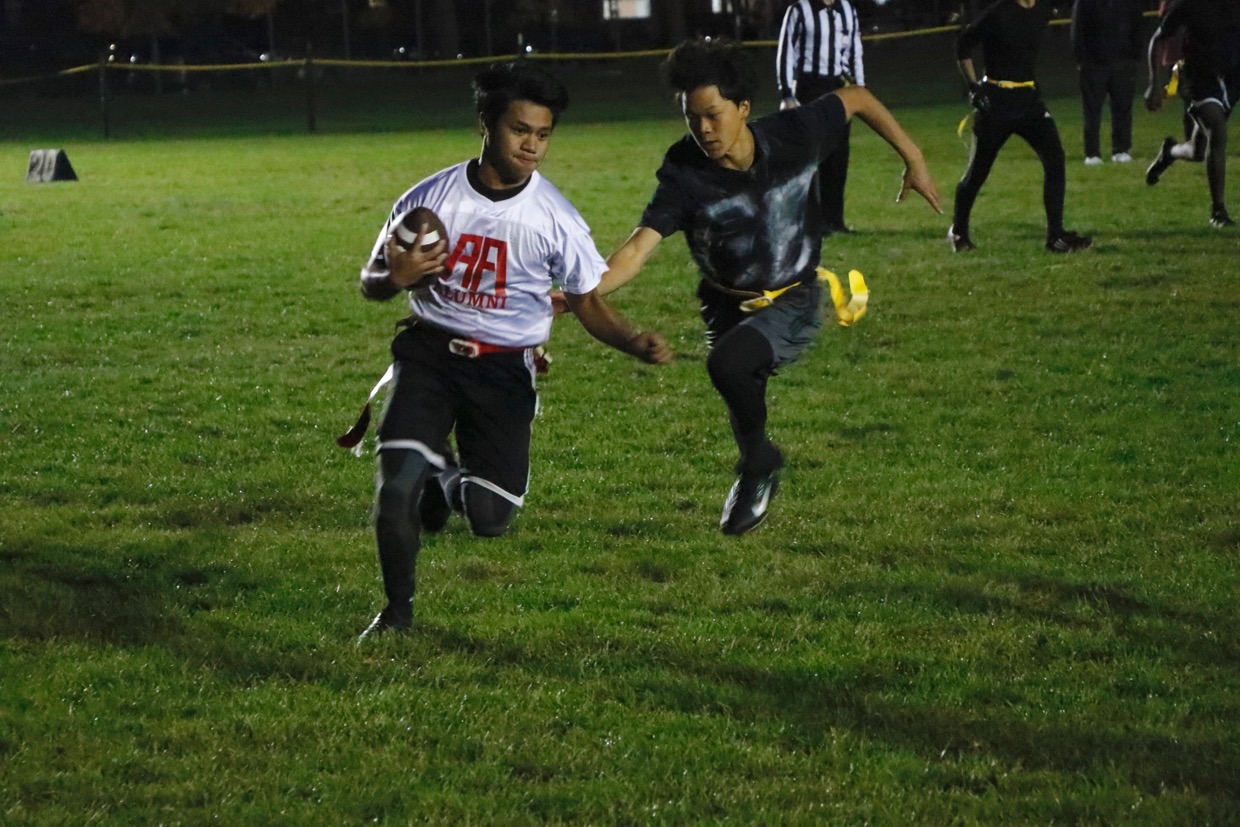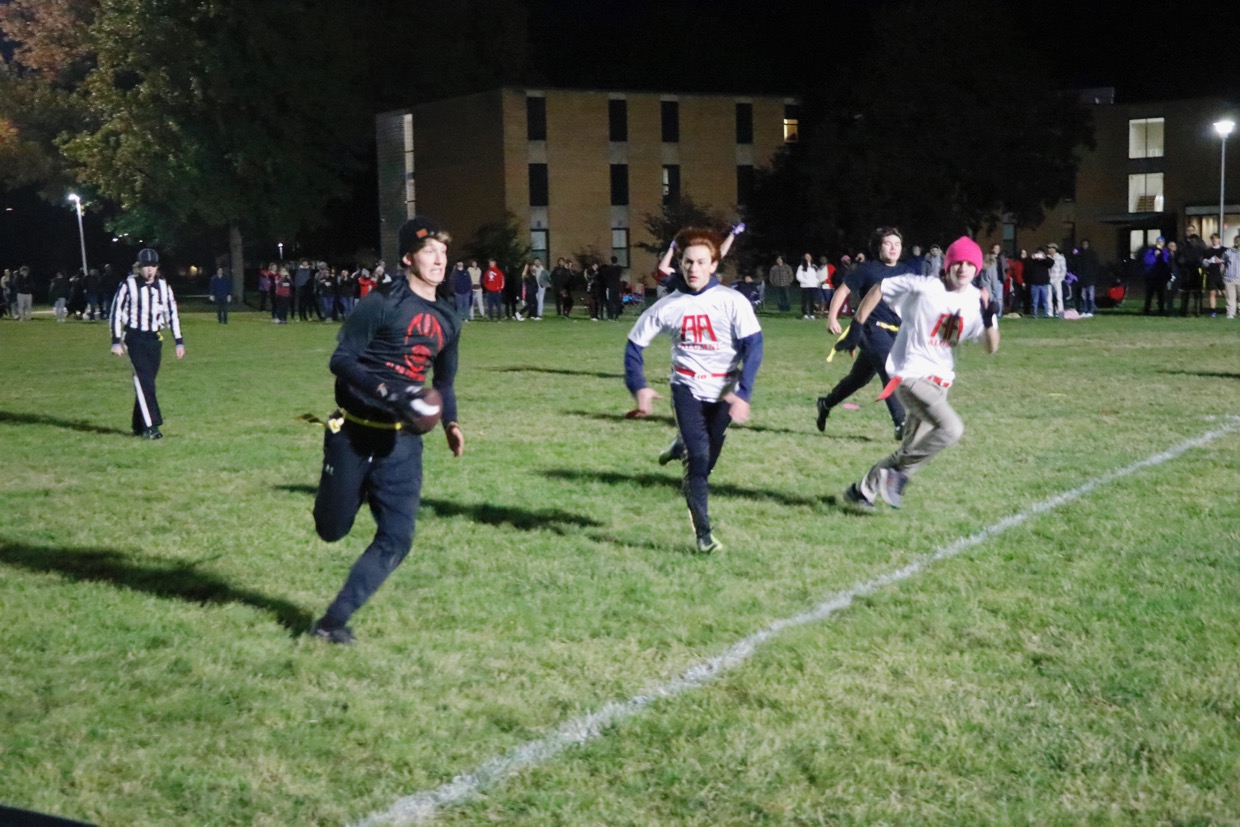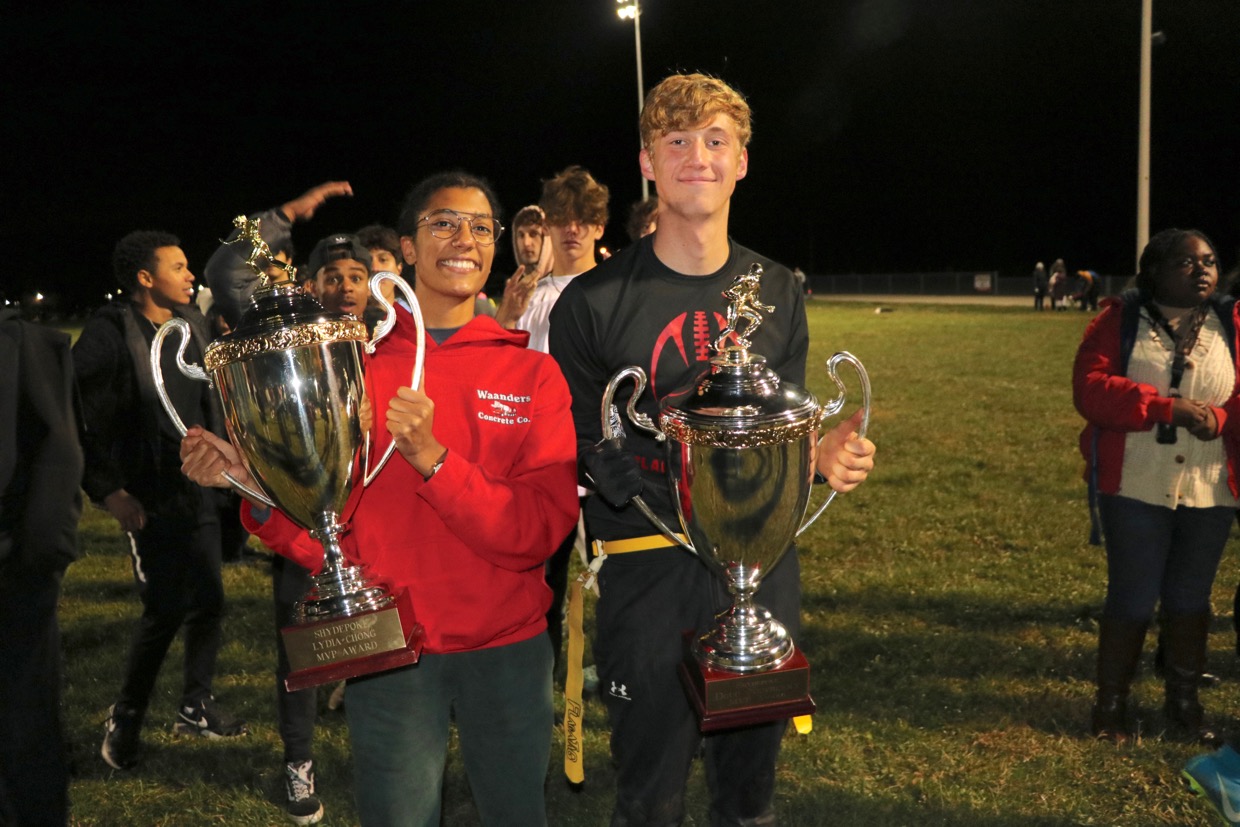 A big thank you to Mrs. Tonya Snyder, Mrs. Gina Meekma, the alumni reunion committee, and countless other volunteers for making this alumni weekend such a great success...providing many memories for the alumni.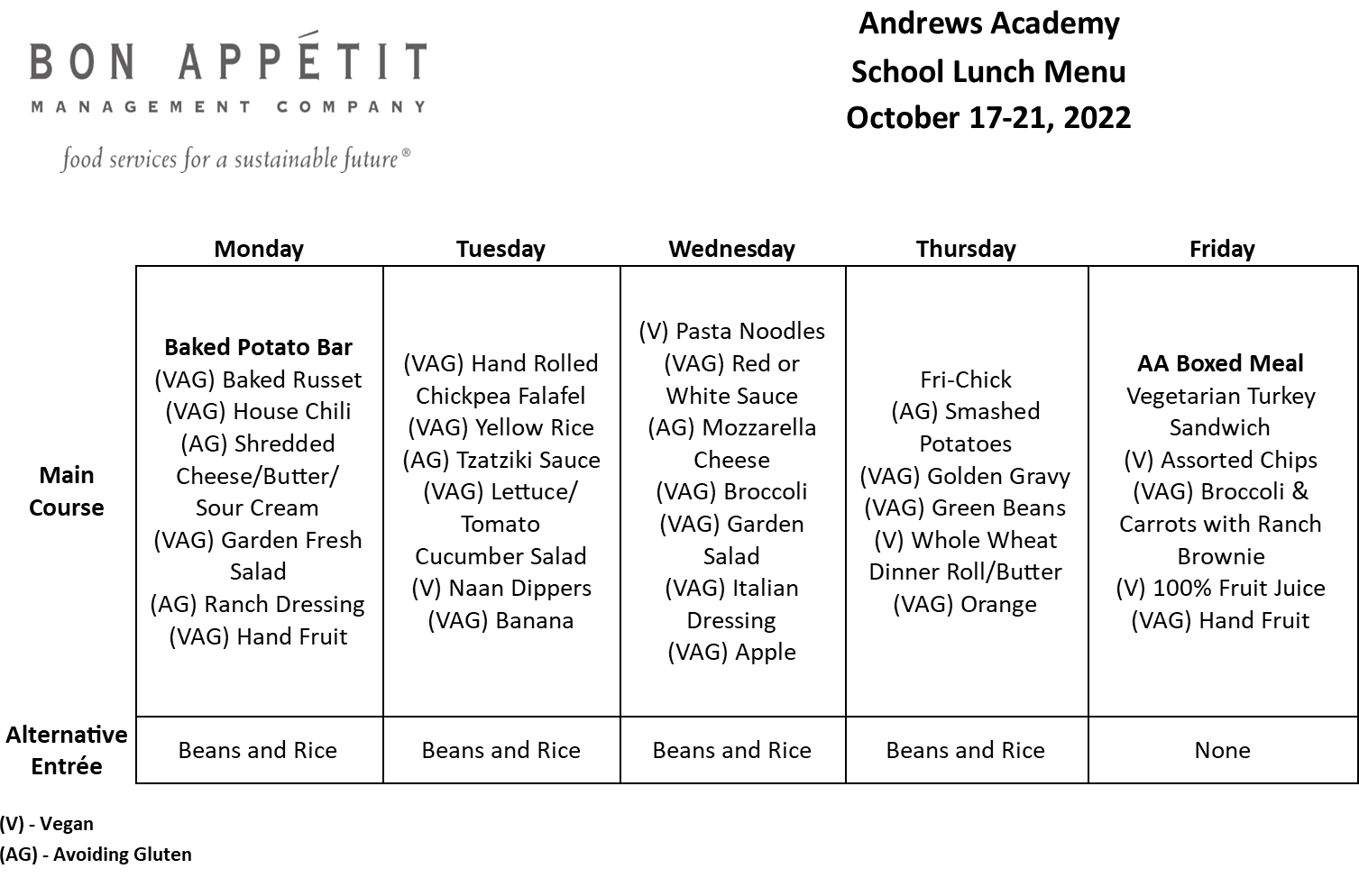 Remember: If you would like Friday's lunch, those who are signed up for the lunch program must request it each week by Wednesday at 2:00 PM. The sign-up sheet will be at lunch or in the front office.

To sign up for the lunch program or add funds to your student's account, please contact Andrews University's Dining Services at ds@andrews.edu or call 269-471-3161. The Dining Services Office is located on the first floor of the AU Campus Center.

Monday–Thursday: 9:00 AM – 5:00 PM
Friday: 9:00 AM to 12:00 PM
* There are options to subscribe to the 2022-23 school calendar on our website.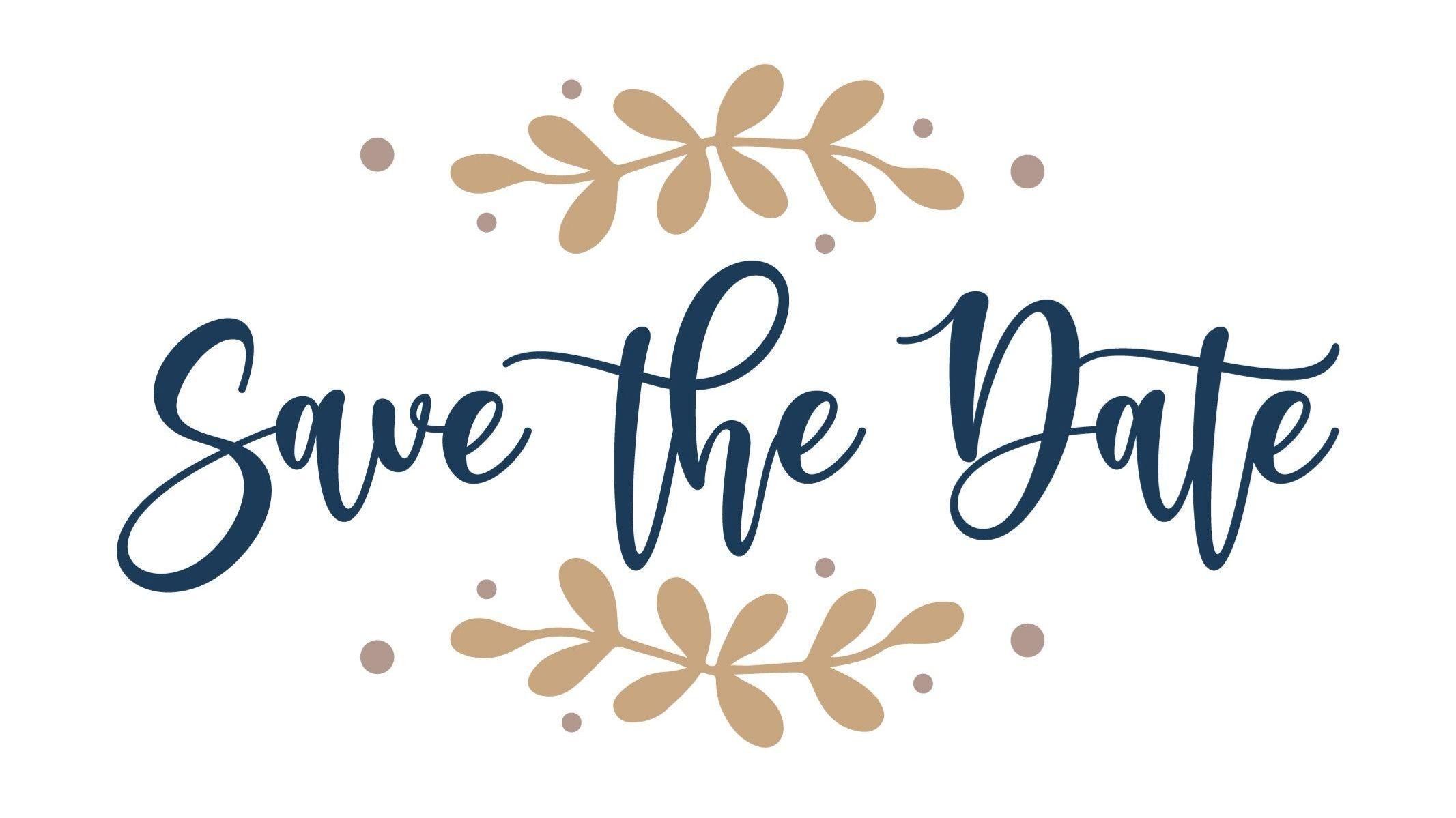 Junior/Senior Banquet
Sunday, November 13, at 5:00 PM

Sponsored by PMC Parents. More information coming soon.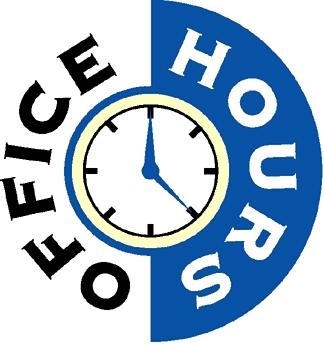 Mondays - Thursdays:
7:40 AM - 4:00 PM

Fridays: 7:40 AM - 2:00 PM
Students, please report positive COVID tests, symptoms, and exposure to COVID at the link below. Thank you!
Andrews Academy

8833 Garland Ave Berrien Springs, MI 49104

269-471-3138