Andrews Academy's
Official Newsletter
Thank You for Making Penny Arcade 2022 a Resounding Success

Penny Arcade is a Saturday night school activity (Oct. 29, 2022) in which the area seventh and eighth grade students are invited to attend. Andrews Academy students from various school organizations set up many creative booths for Academy and seventh and eighth grade students to participate in. There was also lots of food available...everything for only pennies.
The evening began with a sundown vespers for Academy students followed by activities and food for all.
Many participated in the famous "kissing booth" (parents, don't worry - students wrote a note to a friend, then the students running the booth hand delivered the note as well as a chocolate kiss to the recipient). It was a fun night for all as seen by the many smiles in the photos. At the end of the evening, prizes were given to students for various activities.
THANK YOU to the parent volunteers, the officers and volunteers of the classes, NHS, and SA for their many hours of preparation and service throughout the evening, making it a fun evening for all.
We estimated that well over 101 seventh and eighth grade guests were present. We hope each seventh and eighth grader enjoyed the evening and will plan on becoming part of the Andrews Academy family when they graduate from elementary school.

Uniforms
Coming Soon: School uniforms will be able to be ordered directly from Lands' End. Watch for more information. (Andrews Academy is not responsible for orders placed.)
Bells

AA Resound is performing at Pioneer Memorial Church this Sabbath, November 5, providing music for both services.
Call Time - First Service: 8:00 AM on the platform

Call Time - Second Service: 11:20 AM in the youth chapel

Attire: Complete concert outfit, including tuxedo, black dress, black formal shoes, and black socks.
Bible Study
This Sabbath, November 5,
AA Library from 3:00-4:00 PM

The topic is The Character of God. Everyone is invited: just bring your Bibles, highlighters, and an inquisitive mind.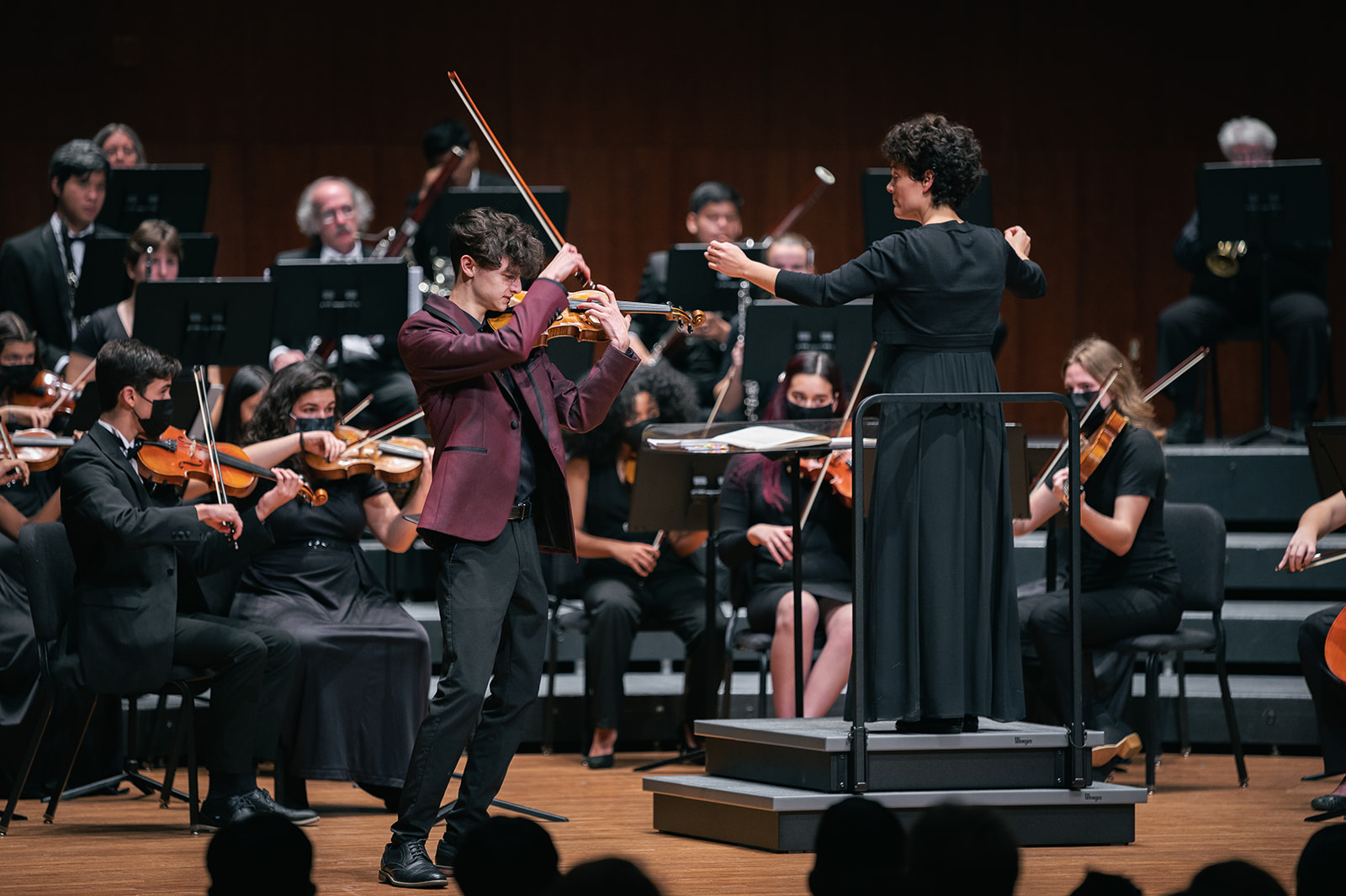 Concerto Night
This Saturday, November 5, 8:00 PM, Howard Performing Arts Center

Andrews Academy is delighted to present the 11th Concerto Night on Saturday, November 5, at 8:00 PM, at the Howard Performing Arts Center on the campus of Andrews University. Five outstanding young musicians will perform a movement of a concerto accompanied by the Andrews Academy Symphony Orchestra, under the direction of Elsy M. Gallardo-Díaz.

Featured students this year are as follows: Jasmine Patterson (Vivaldi Winter from "The Four Seasons"), Karan Chun (Haydn Violin Concerto No. 1 in G major), Ana Slavujevic (Mozart Flute Concerto No. 1 in G major), Lora Baker (Lalo Symphonie espagnole), and Nathaniel Miller (Beethoven Piano concerto No. 3 in C minor).

Come and support the soloists. Invite family and friends!

FREE admission.
Junior Preview
This Sunday, November 6, & Monday, November 7, at Andrews University
All juniors are required to attend. If everyone attends, then the class will receive $700, which is a good fundraiser.
Juniors will register at lunch at the cafeteria at 12:00 PM on Sunday or at the welcome program at the Howard Performing Arts Center at 1:30 on Sunday. Don't be late. Attendance will be taken. Find Mr. Wright or Ms. Ivonne for attendance.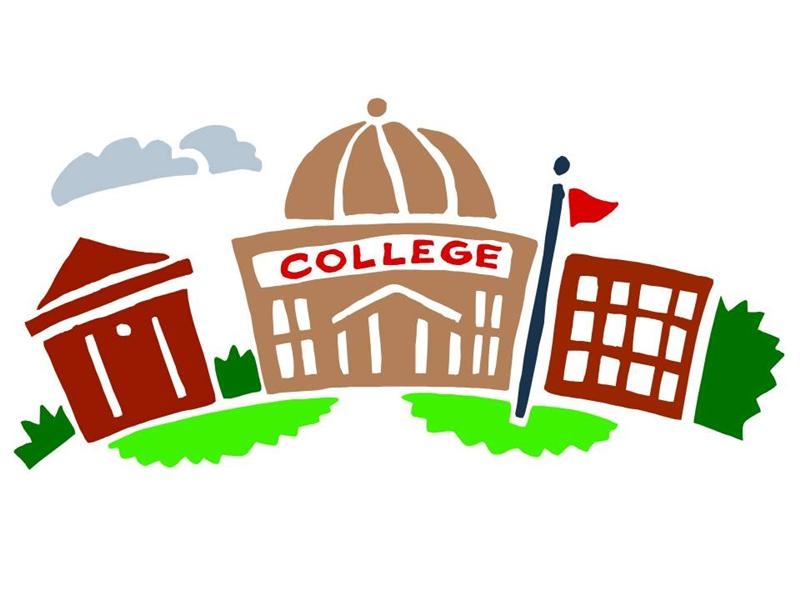 Juniors will not be staying in the dorms.

Contact Mr. Wright with any questions: rwright@andrews.edu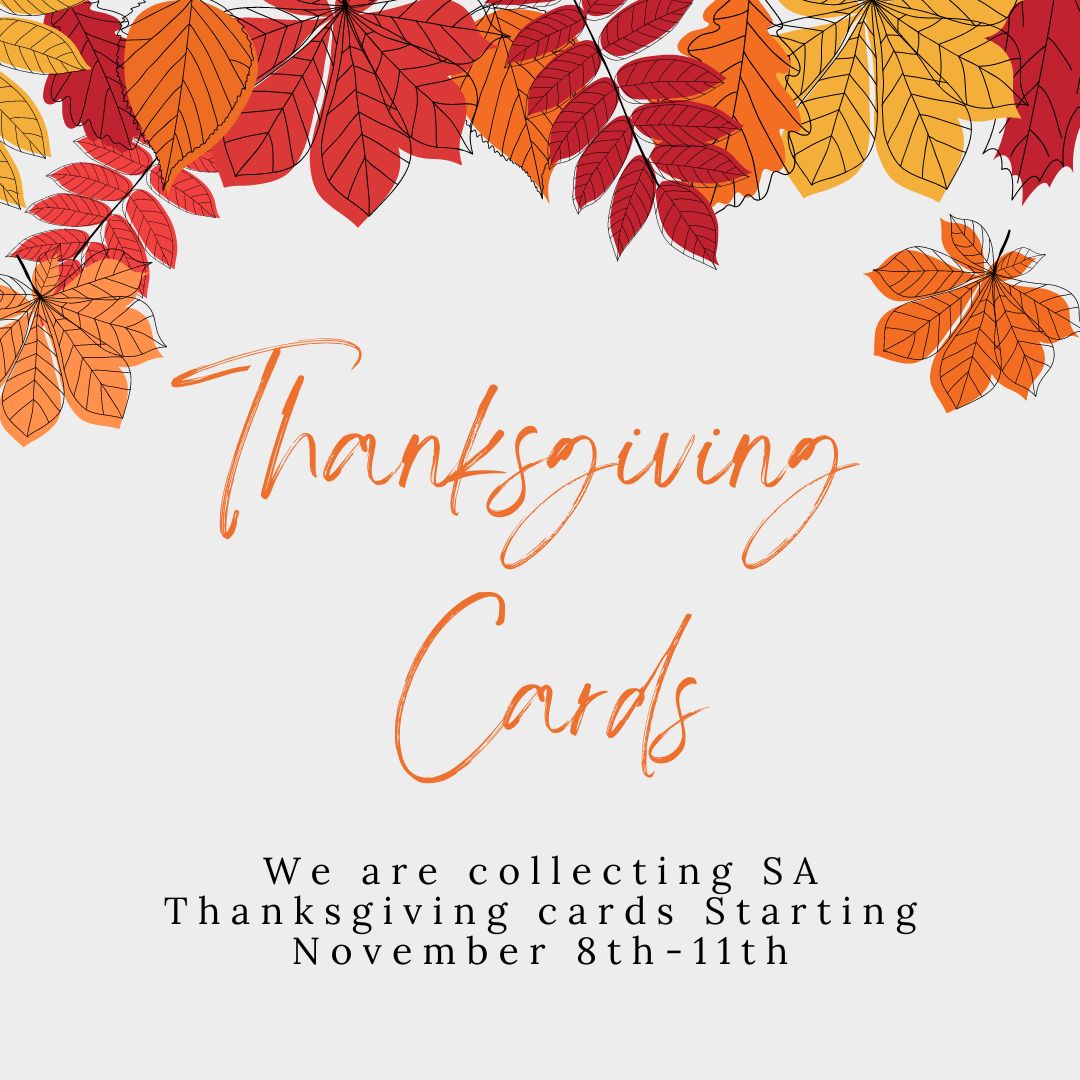 SA Thanksgiving Notes Assembly
Next Tuesday, November 8

Write meaningful messages to your friends during our assembly on November 8. SA will be delivering the cards to their lockers. It must be an appropriate message, or the cards will be disposed! Cards will be provided.
Community Service Church & Activities
Next Sabbath, November 12,
at 11:30 AM

Families are invited to attend the church service at AA along with their child. Following the service, lunch will be provided. Then students will participate in various community service opportunities.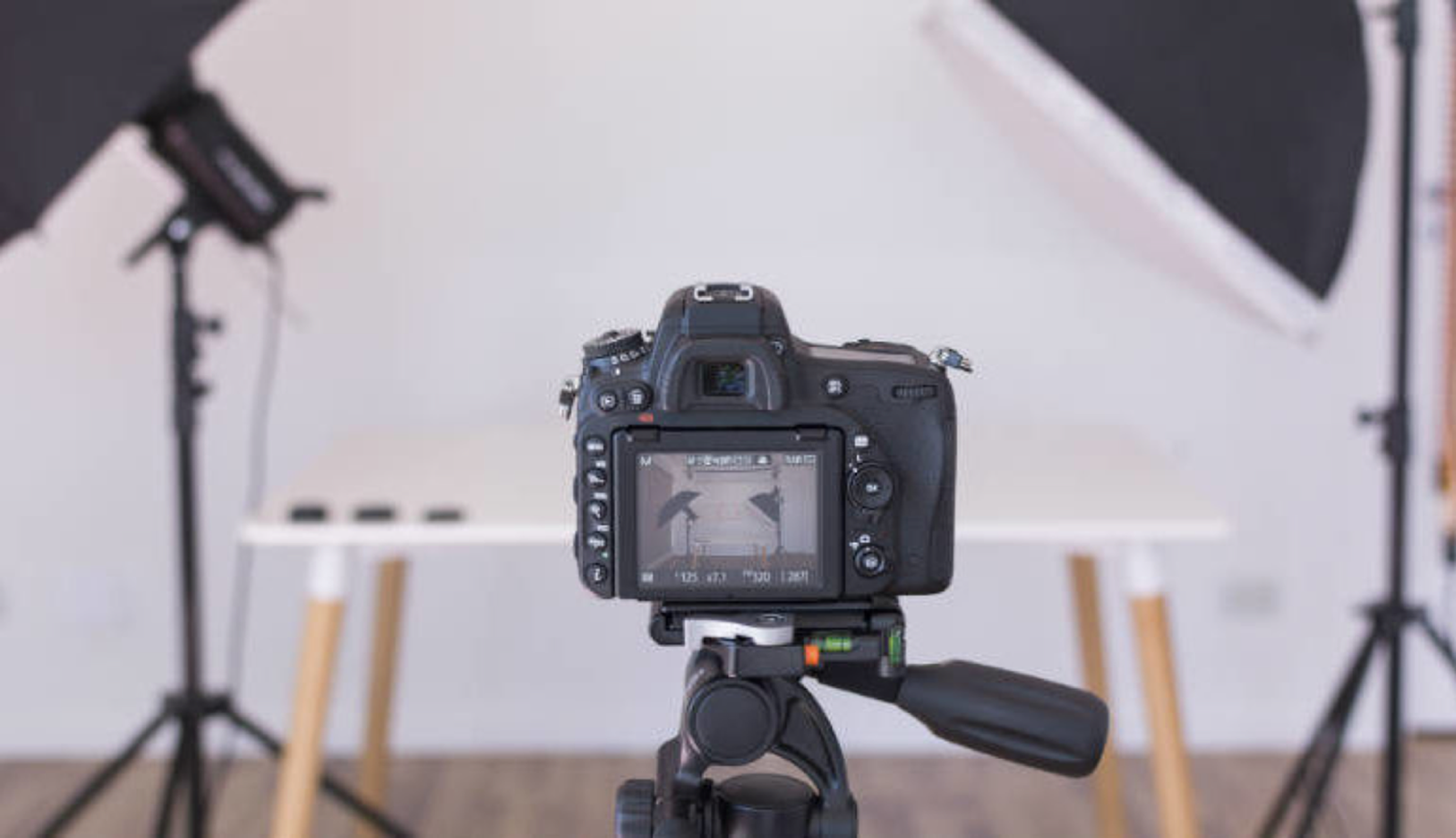 Organizational Pictures
Tuesday, November 15

Organizations include class officers, SA/NHS officers, music groups (band, chorale, bells, strings/orchestra), yearbook club members, etc. Be sure to bring any uniform changes that you will need for music ensembles. This includes the appropriate BLACK DRESS SHOES and BLACK SOCKS.

Check the schedule that will be posted and change before your picture time so that we can run as efficiently as possible.

Please bring your instruments (if applicable) for the pictures. Thank you!
~ Ms. Kim & Yearbook Team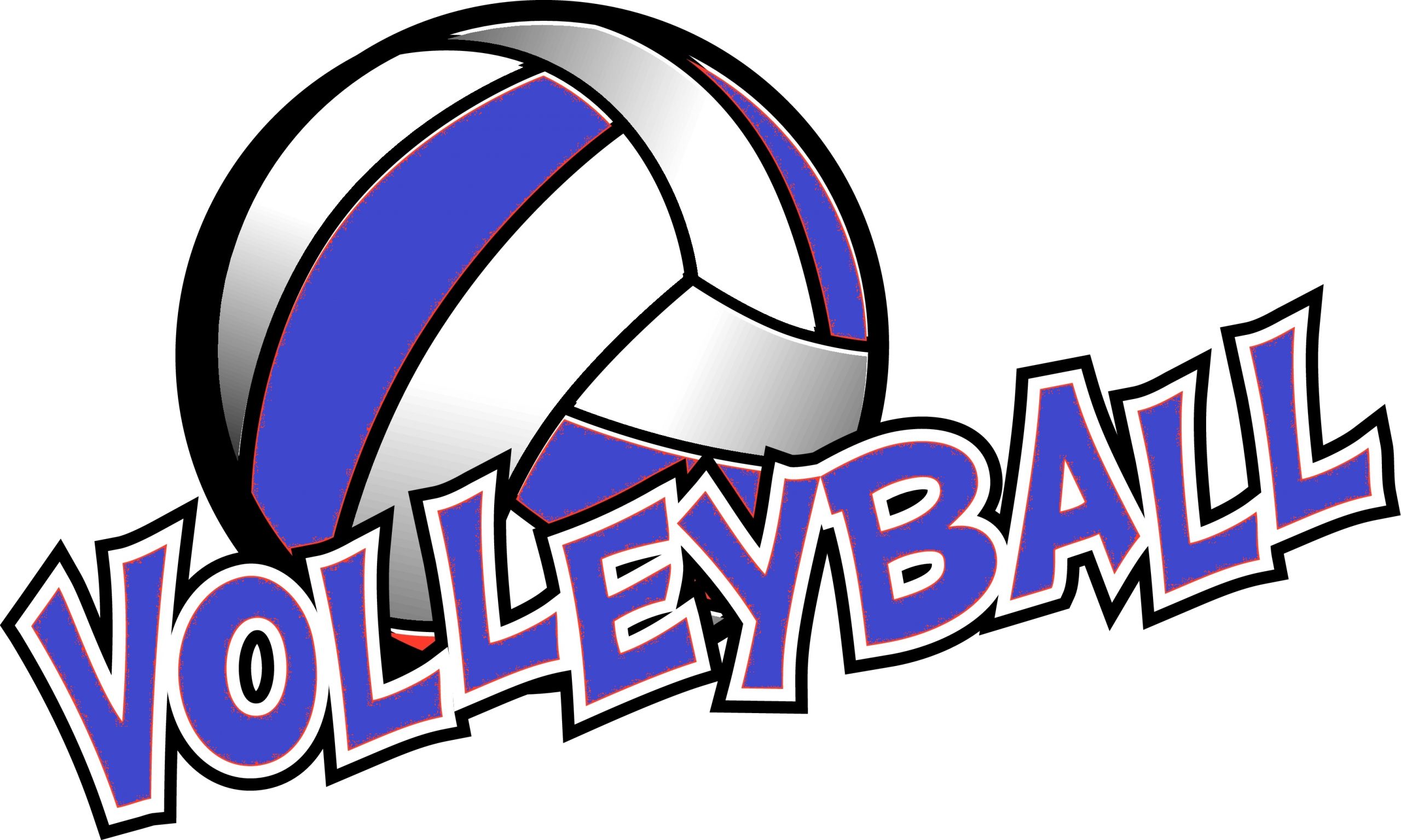 Volleyball Tournament: Tuesday, November 15, at 5:30 PM
We have had six weeks of the Fitness Center being open and available on Mondays from 3:30-4:30 PM. The challenge has been that no one has accepted the opportunity to work out. Please, take the time and opportunity now that it is turning cold to enjoy what is available to every student at AA by using the Fitness Center on Mondays. The link to sign up so we can prepare ahead of time is below, but it is not necessary.

The Women's Strength Club is still going strong, and I would really like to thank Mrs. Case for providing her expertise and experience in coaching and training the females of AA. This opportunity is still available for those that would like to join on Thursdays from 3:30-4:30 PM in the Fitness Center. Again, you can sign up on the form below, or just show up ready to receive coaching from a certified Personal Trainer.

The next all-school event is the AA Volleyball Tournament on Tuesday, November 15, starting at 5:30 PM. The gym will be open for teams to start practicing for the tournament on Tuesdays and Thursdays in November leading up to the event. If you are interested, please use this link on the form to inform me of your interest.
Women's Strength Club (Thursdays, 3:30-4:30 PM)

Fitness Center Open Gym Sign up (Mondays/some Tuesdays, 3:30-4:30 PM)

Volleyball Practice (Tuesdays & Thursdays starting in November)
~ Mrs. Mills
School Musical: Save the Date!

AA's production of Fiddler on the Roof opens December 3, with two additional shows on the 4th & 5th. You won't want to miss it! Tickets will be on sale soon. Stay tuned for more information.
FACTS or Andrews Username Log In Help

If you need help logging in to FACTS or help with your Andrews user name/email and password, please contact Mrs. Meekma (ginam@andrews.edu) in the front office.

You can find your schedule, grades, etc. on FACTS. New students, if your username hasn't been set up yet, come to the front office for help.
Ringfest 2022 - Bell Choir Clinic
This past week, AA Resound (handbell ensemble) traveled to Toledo, Ohio, for the annual Ringfest handbell festival (Oct. 26-29, 2022). Seventeen Adventist academy bell choirs from around the nation participated this year, from as far away as Virginia and Florida. Many academies have participated in Ringfest at various times over the years, with Andrews Academy handbells being the only academy that has participated each year since Ringfest's inception 22 years ago.
After arriving at the church Wednesday evening and setting up, AA students grabbed a bite to eat in a restaurant before checking into the hotel to catch some sleep. Thursday morning dawned early, with worship at 8 AM back at the Toledo First Adventist Church, where the festival takes place. The following two days, the students participated in intensive mass rehearsals with two of the foremost handbell directors and composers: clinicians Martha Matthews and Kevin McChesney. It does not get any better than to work and perform with a living composer! In the afternoon, Resound had a private coaching with Mr. McChesney, who brought excellent insights about how to improve precision and musicality for the group.
Friday night, all of the hard work paid off at the Ringfest concert, which featured six mass pieces featuring over 1,000 bells and solos by each academy or duets of academies. Our group successfully performed "A Call to Celebration," composed by David Angerman, along with Maplewood Academy and Wisconsin Academy. Ana Slavujevic was chosen to perform with the Festival Bell Choir, which consists of one ringer selected from each academy.
On Sabbath morning, all the schools had a joint Sabbath School followed by another performance at the church service. Our group was honored and asked to perform during Sabbath church. After lunch, it was back on the road home.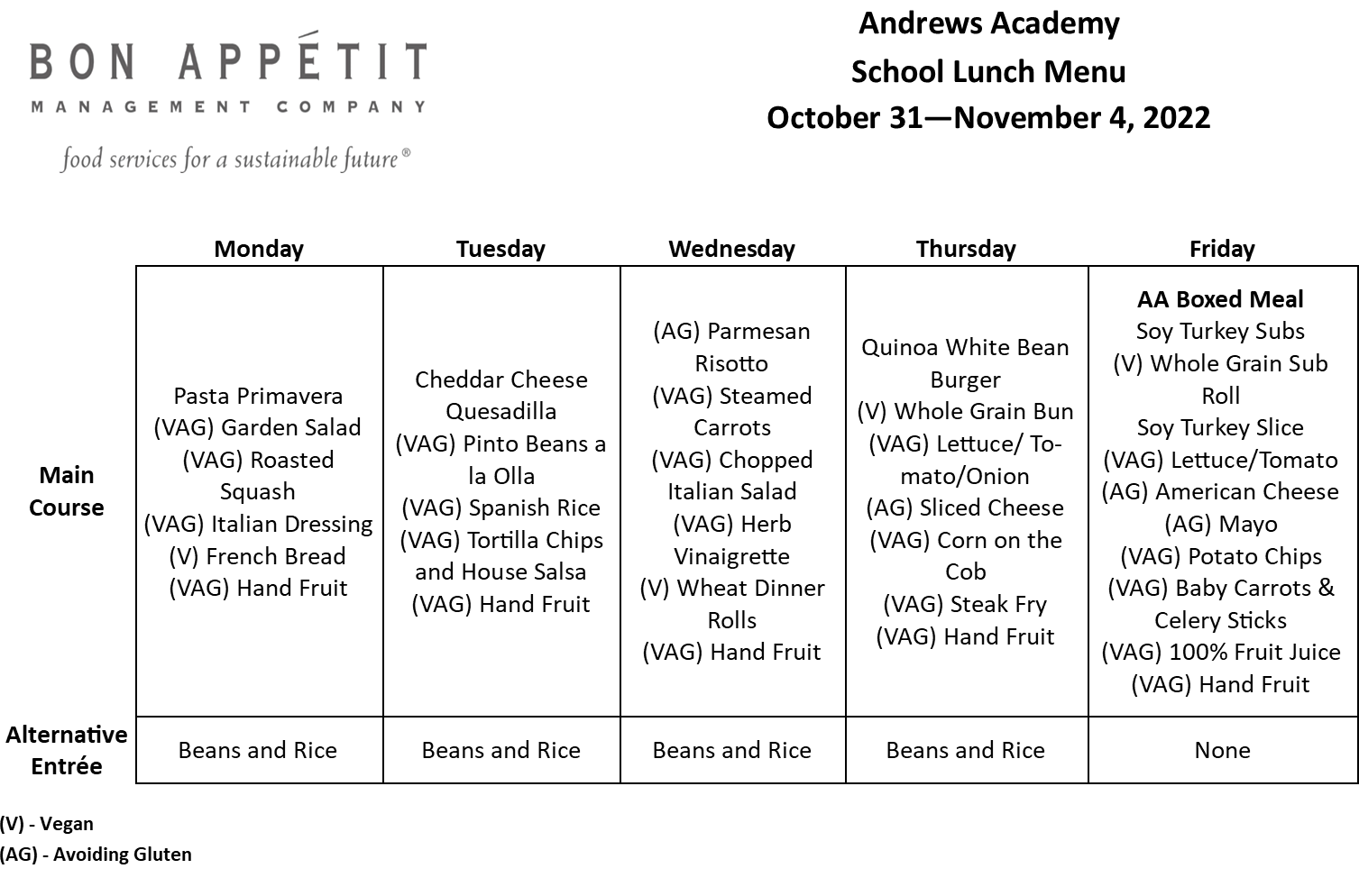 Remember: If you would like Friday's lunch, those who are signed up for the lunch program must order it each week by Wednesday at 2:00 PM. The sign-up sheet will be at lunch or in the front office.

To sign up for the lunch program or add funds to your student's account, please contact Andrews University's Dining Services at ds@andrews.edu or call 269-471-3161. The Dining Services Office is located on the first floor of the AU Campus Center.

Monday–Thursday: 9:00 AM – 5:00 PM
Friday: 9:00 AM to 12:00 PM
* There are options to subscribe to the 2022-23 school calendar on our website.
Junior/Senior Banquet

Sunday, November 13, at 5:00 PM, PMC Youth Chapel
Tickets: $15 per person
All juniors and seniors wishing to attend must register via the QR code/link. Payment can be either via Cash App included in registration, or in person at AA on Friday directly after school this Friday, November 4. Registration will close on Sunday, November 6.

Sponsored by PMC parents. Email Erica Hippler (jande_hippler@yahoo.com) with any questions.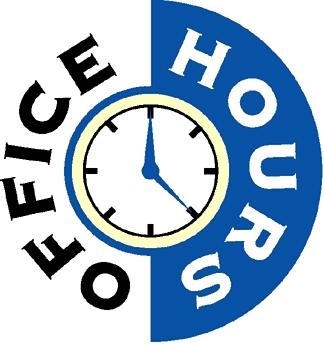 Mondays - Thursdays:
7:40 AM - 4:00 PM

Fridays: 7:40 AM - 2:00 PM
Students, please report positive COVID tests, symptoms, and exposure to COVID at the link below. Thank you!
Andrews Academy

8833 Garland Ave Berrien Springs, MI 49104

269-471-3138