Andrews Academy's
Official Newsletter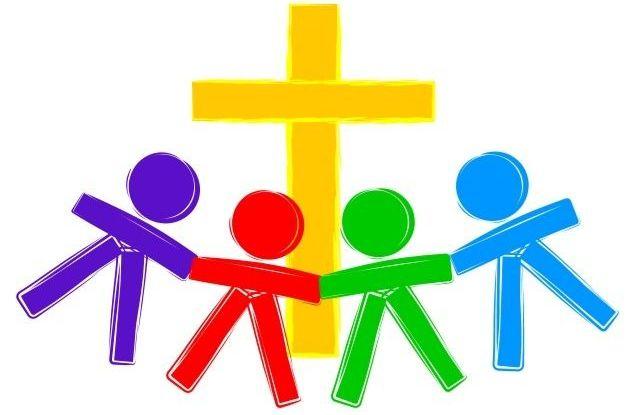 Community Service Church & Activities
Tomorrow, Sabbath, November 12,
at 11:30 AM at AA
This year we are honoring both Oronoko Police and Fire departments. We will also honor Andrews University's Campus Safety Department along with any health professionals affiliated with Andrews Academy. A special lunch will be provided for our honored guests and all who attend.

We will also visit two nursing homes in the afternoon to share in songs and Bible promises. Care packages will be provided for our honored guests.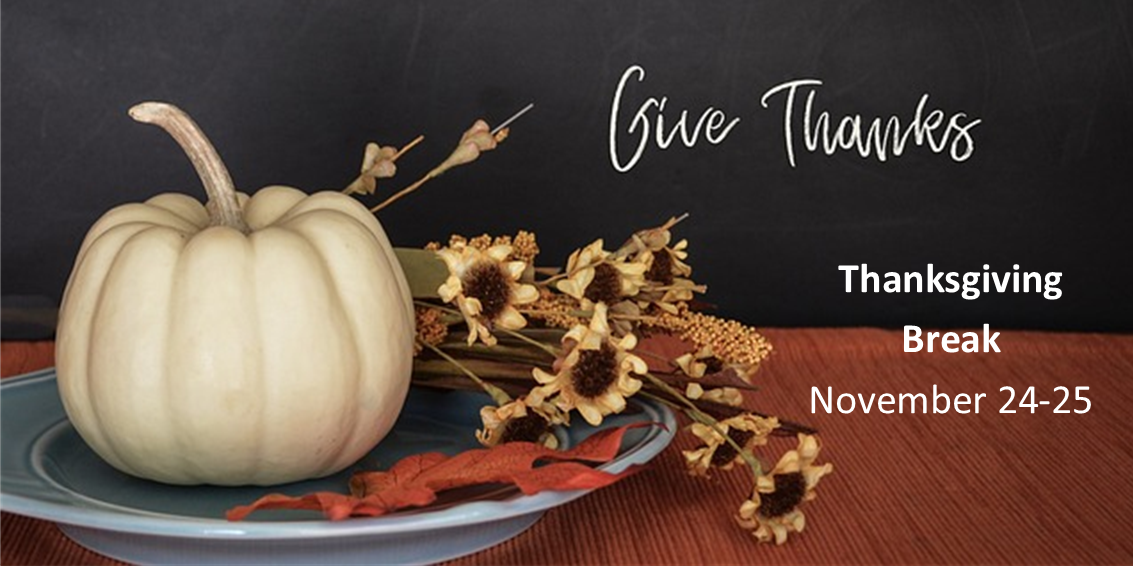 AA will be closed from Wednesday - Friday, November 23-25.

Please Note: Wednesday, November 23, will be an asynchronous (at home) half day. Students should check Google Classroom or check with their AM teachers for any assignments.
NHS Cause Week

The week of November 7-11, 2022, was the sixteenth annual NHS Cause Week. During the week, the National Honor Society (NHS) was responsible for the morning devotions. This week, they focused on, "Love Your Neighbor." The theme verse was Romans 13:10, "Love does no harm to a neighbor. Therefore love is the fulfillment of the law" (NIV). The aim of the week was to provide philosophical and ethical context for why the critically thinking Christian might believe in environmental care, and what actively responsive Christians can do with this information.

During Cause Week, NHS officers, members, and guest speakers raise awareness about a specific cause with the aim to make a difference in the world, both globally and locally. "Cause Week" was created by students from the class of 2008 during the 2006-2007 school year. They single-handedly created the first Cause Week at Andrews Academy. At the close of the first Cause Week, one of the individuals shared how his family lived in their car for a while. After a church took them in and helped them get reestablished, they were able to move to Berrien Springs so he could go to Andrews Academy, and their lives were turned around. Because of this, he had a burden to help his peers become aware of ways they could be involved in helping others. It was such a good and important week that the NHS has continued this important AA tradition since then.

On Monday, we heard from the NHS pastor, Anna Rybachek, who spoke about what it means to be a Christian and how to make a difference as one, drawing from her experience of sharing zucchini with her neighbors and watching her siblings play with a next-door kid.

Tuesday's speaker was Jan Stefan, who spoke on the issue of food insecurity—speaking about the ALICE population in our surrounding counties. She provided statistics to show how much food insecurity has gone unseen, and also gave ways that we can help those populations.

Pastor Tim Madding was Wednesday's speaker, and he spoke about his experiences doing a "seven days without" series as a part of a seven-part sermon he was giving to raise social awareness. He showed students a V-log of his experience going seven days without a home and the various troubles he encountered. Needless to say, the video and his testimony left a great impact.

On Thursday, we heard from MaryBeth Waning, who is a recruiter and retention coordinator for foster homes/children. She showed students eye-opening statistics about the number of foster children there are not only in Berrien County, but in Michigan as well. She encouraged students to share about the growing need for foster parents to help the children in need.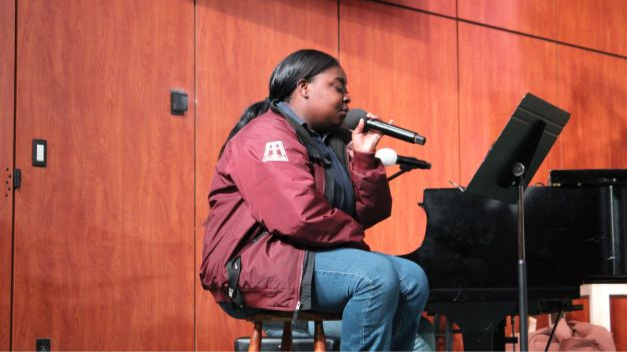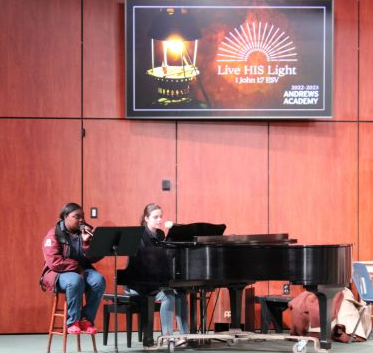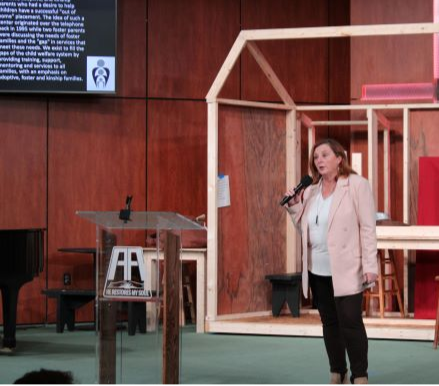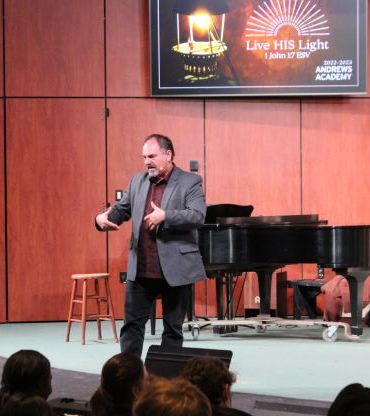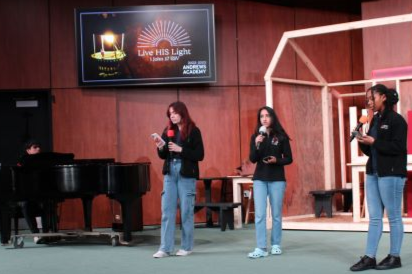 On Friday, we wrapped up with a discussion, led by NHS officers, recapping the events on the week.

We thank the NHS officers and sponsor for putting together a very informative, interactive, and interesting week of presentations that encouraged students to "Love Your Neighbor." We pray that each student will continue to be aware of the need to be stewards of God's Creation, and be involved in Christian service to not only help humanity, but also point individuals to Jesus the true source of fulfillment and healing.

Senior Class Vespers

All seniors are invited to our class vespers tonight, Friday, November 11, beginning at 4:30 PM for games, with dinner at 5:30 (arrive either at 4:30 or 5:30). Following the pizza dinner, we will enjoy some pictures from our senior class trip and conclude the evening with singing and worship together. There is no cost for this event. Please bring the signed permission slip with you.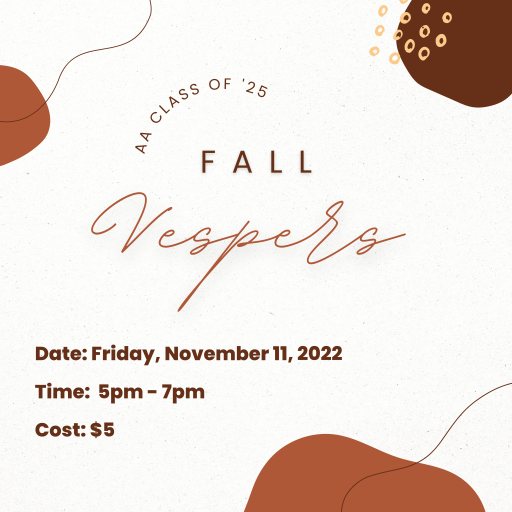 Sophomore Class Vespers

All sophomores are invited to come out tonight, Friday, November 11, from 5:00-7:00 PM to fall vespers. Pizza and soda will be provided. All other relevant details, including location, are in the permission slip.
Freshman/Junior Class Vespers
Today, Friday, November 11, from 4:30-6:30 PM, at AA

Join us for ball games in the gym and board games in the Commons. We will also watch an episode of The Chosen.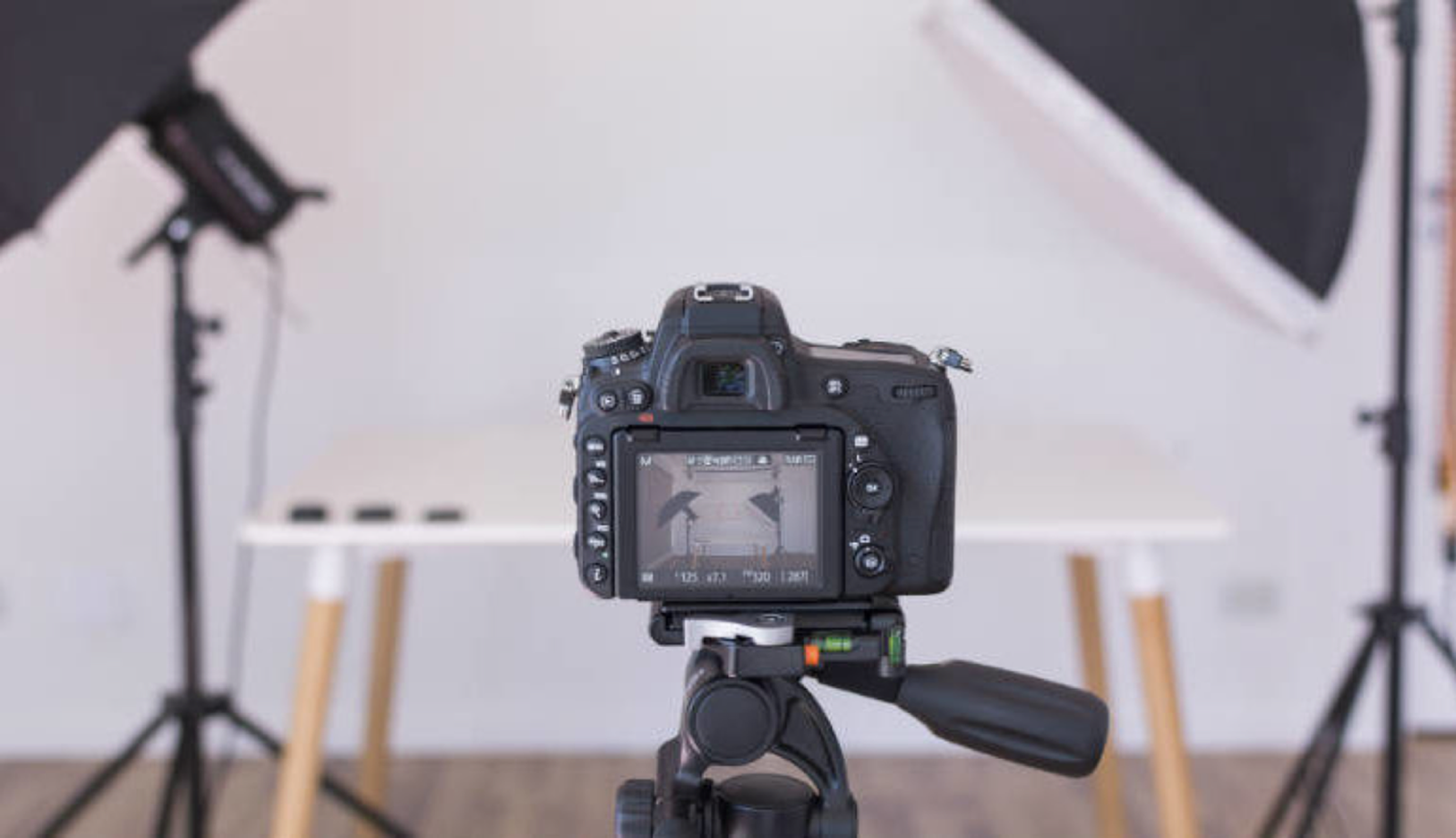 Organizational Pictures
This Tuesday, November 15

Organizations include class officers, SA/NHS officers, music groups (band, chorale, bells, strings/orchestra), yearbook club members, etc. Be sure to bring any uniform changes that you will need for music ensembles. This includes the appropriate BLACK DRESS SHOES and BLACK SOCKS.

Check the schedule that will be posted and change before your picture time so that we can run as efficiently as possible.

Please bring your instruments (if applicable) for the pictures. Thank you!
~ Ms. Kim & Yearbook Team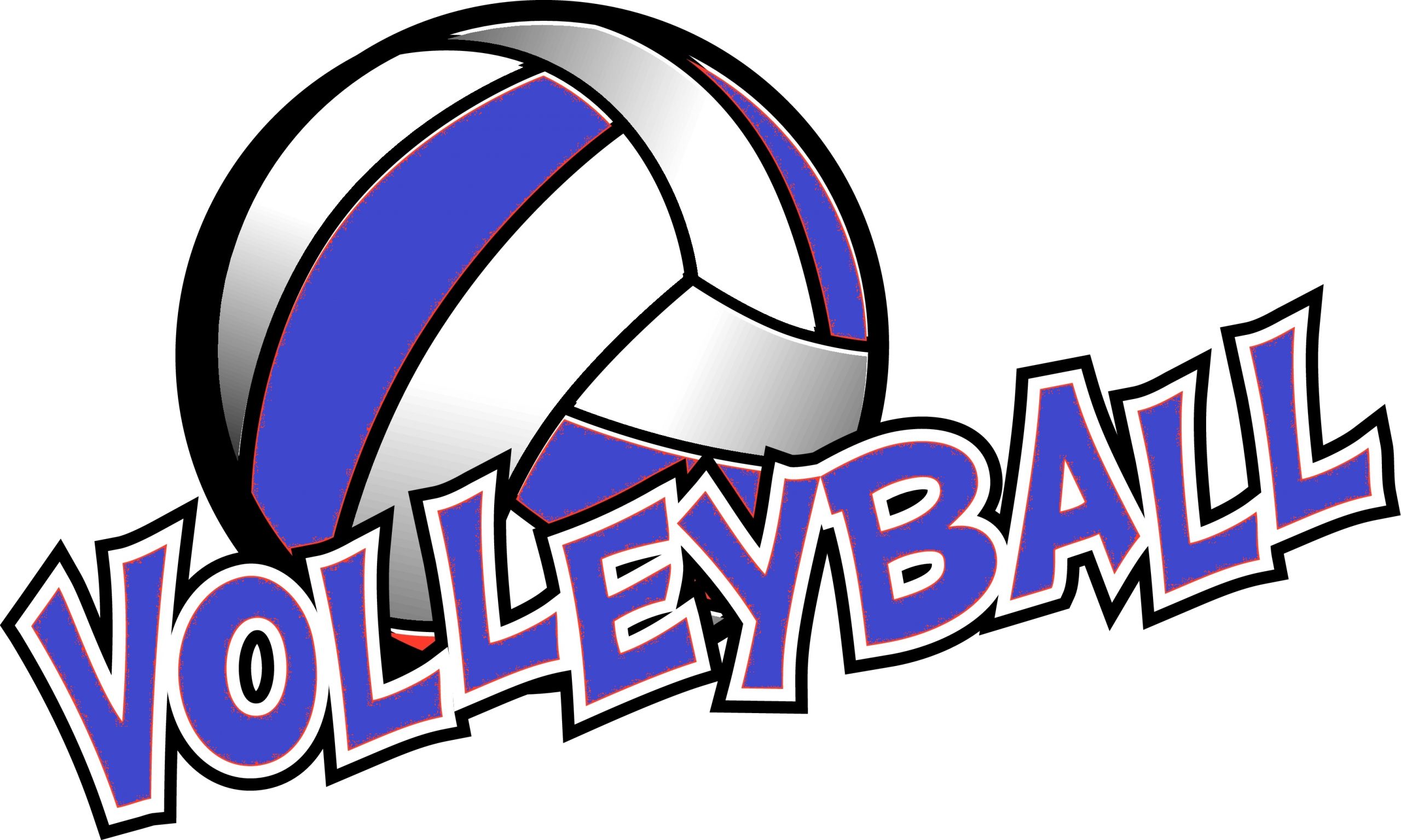 Volleyball Tournament: This Tuesday, November 15, at 5:30 PM
We have had seven weeks of the Fitness Center being open and available on Mondays from 3:30-4:30 PM. The challenge has been that no one has accepted the opportunity to work out. Please, take the time and opportunity now that it is turning cold to enjoy what is available to every student at AA by using the Fitness Center on Mondays. The link to sign up so we can prepare ahead of time is below, but it is not necessary.

The Women's Strength Club is still going strong, and I would really like to thank Mrs. Case for providing her expertise and experience in coaching and training the females of AA. This opportunity is still available for those that would like to join on Thursdays from 3:30-4:30 PM in the Fitness Center. Again, you can sign up on the form below, or just show up ready to receive coaching from a certified Personal Trainer.

The next all-school event is the AA Volleyball Tournament this Tuesday, November 15, starting at 5:30 PM. The gym will be open for teams to practice for the tournament from 3:30-4:30 on Tuesdays and Thursdays leading up to the event. If you are interested, please use this link on the form to inform me of your interest.
Women's Strength Club (Thursdays, 3:30-4:30 PM)

Fitness Center Open Gym Sign up (Mondays/some Tuesdays, 3:30-4:30 PM)

Volleyball Practice (Tuesdays & Thursdays in November, 3:30-4:30)
~ Mrs. Mills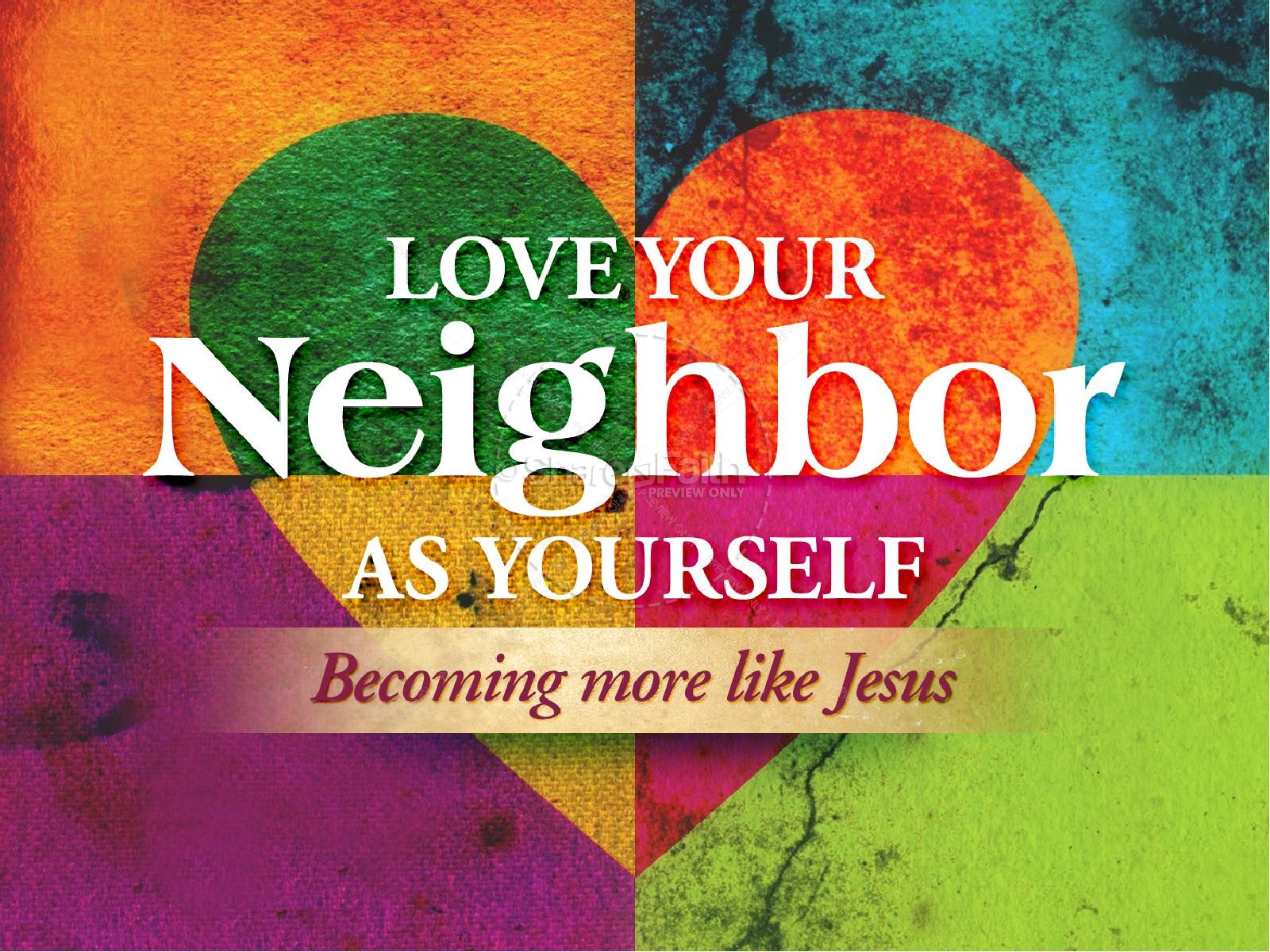 NHS Cause Week
The NHS (National Honor Society, AA chapter) is still collecting hygiene items for a local homeless shelter in boxes in the library. Items to bring:
Toothbrush
Toothpaste
Deodorant
Soap
Feminine hygiene items
Socks
Hats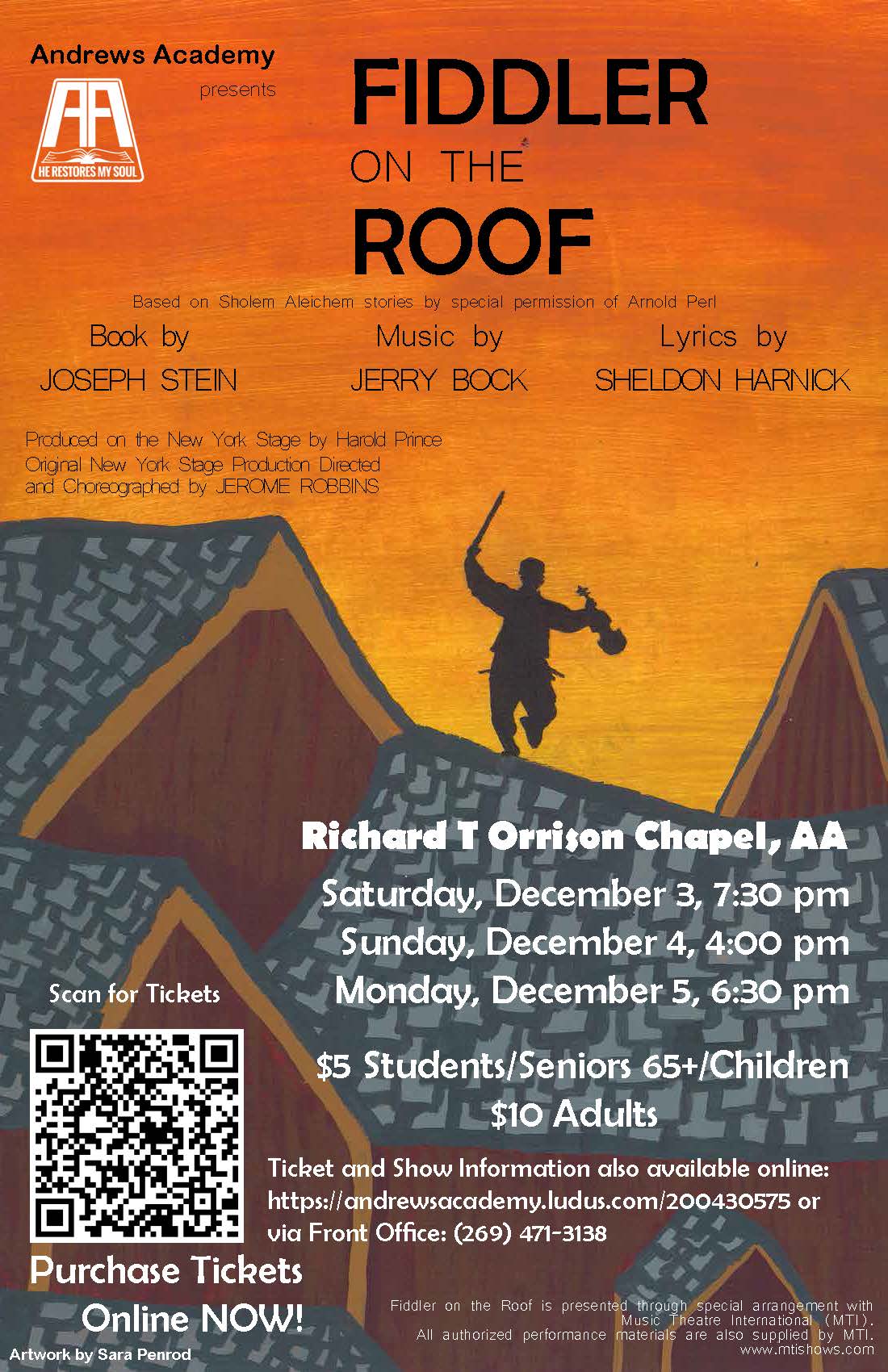 School Musical: Fiddler on the Roof

AA's production of Fiddler on the Roof opens December 3, with two additional shows on the 4th & 5th. You won't want to miss it! Tickets will be on sale to the general public starting this Monday.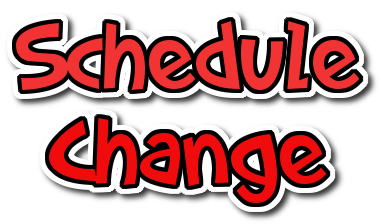 SA Friendsgiving Assembly
Tuesday, November 22

| | |
| --- | --- |
| 8:00 AM | Chapel |
| 8:25 AM | Assembly |
| 9:20 AM | 8:00 Class Meets |
| 10:15 AM | 9:20 Class Meets |
| 11:10 AM | Regular Schedule Resumes (full day of classes) |

Uniforms Now Available from Lands' End
We have recently renewed our relationship with Lands' End for uniform needs. We have included more selections for uniforms such as a button-down shirt, a long-sleeved polo, and a sweater. Click on the option you would like, then you can choose the size (kid or adult). Please be mindful that Andrews Academy is not responsible for your orders.
Please review the Sourcebook (pgs 79-81) for more information regarding uniforms. Only approved logoed uniform wear is allowed. A solid-color, long sleeved undershirt may be worn under the AA short-sleeved polo (no writing should be visible on the undershirt). If a student is wearing a fleece, they should also have an AA logoed shirt underneath.

If you need PE uniform items, please come to the main office.
FACTS or Andrews Username Log In Help

If you need help logging in to FACTS or help with your Andrews user name/email and password, please contact Mrs. Meekma (ginam@andrews.edu) in the front office.

You can find your schedule, grades, etc. on FACTS. New students, if your username hasn't been set up yet, come to the front office for help.
Excavate Khirbet Safra 2023
June 14/15–30, 2023 (with optional Egyptian mini-tour at the end)

Dr. L. S. Baker, Jr. has led two groups of Andrews Academy students on archaeological excavations in Jordan before COVID (2018, 2019). Now that travel has eased, Andrews University Institute of Archaeology is pleased to invite Andrews Academy to join this upcoming season of excavation once again.

Andrews Academy Student Cost (excluding airfare, spending money, visa): $60/day or $400/week

Volunteer Cost (excluding airfare, spending money, visa):
$150/day or $1,000/week

Parents, relatives, teachers, and friends are welcome to join as volunteers.

To find out more, please attend the orientation meeting this Tuesday, November 15, at 8:15 PM via the Zoom link below. The director of the Khirbet Safra excavation, Dr. Paul Gregor, will be in attendance to answer any questions.

Zoom Meeting ID: 710 7842 4368
Passcode: r5yMBS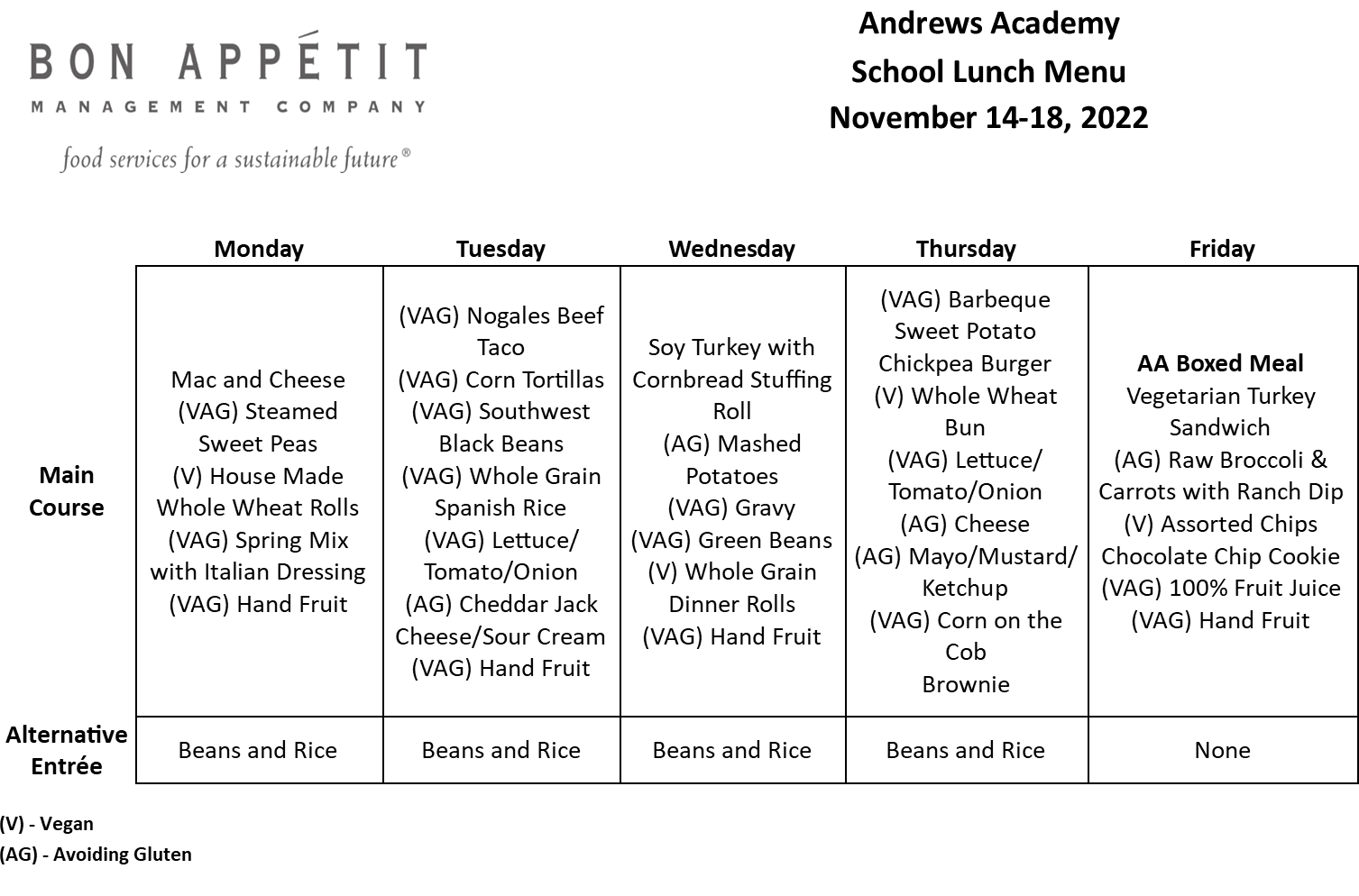 Remember: If you would like Friday's lunch, those who are signed up for the lunch program must order it each week by Wednesday at 2:00 PM. The sign-up sheet will be at lunch or in the front office.

To sign up for the lunch program or add funds to your student's account, please contact Andrews University's Dining Services at ds@andrews.edu or call 269-471-3161. The Dining Services Office is located on the first floor of the AU Campus Center.

Monday–Thursday: 9:00 AM – 5:00 PM
Friday: 9:00 AM to 12:00 PM
* There are options to subscribe to the 2022-23 school calendar on our website.
Junior/Senior Banquet
This Sunday, November 13
5:00-8:00 PM, PMC Youth Chapel
Sponsored by PMC parents. Email Erica Hippler (jande_hippler@yahoo.com) with any questions.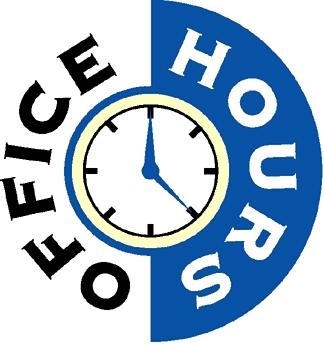 Mondays - Thursdays:
7:40 AM - 4:00 PM

Fridays: 7:40 AM - 2:00 PM
Students, please report positive COVID tests, symptoms, and exposure to COVID at the link below. Thank you!
Andrews Academy

8833 Garland Ave Berrien Springs, MI 49104

269-471-3138