Andrews Academy's
Official Newsletter
No School on Monday
Since this Monday, September 5, is Labor Day, there is no school.

Enjoy the long weekend!
Dedication Convocation Service

The first Sabbath of the school year (August 27, 2022) is when the Academy has a dedication service for the year. The school year's theme and banner was unveiled: "Live His Light." The text on which the theme is based on is 1 John 1:7. The scripture was read in six different languages, reflecting the diversity that the school enjoys.
Pastor Fernando Ortiz presented the sermon, Go for the Gold: How to be Successful in the Academy. The Dedication and Litany followed the sermon. The principal, a student, a teacher, and a parent led in each of the components of the "Dedication Litany of Praise" to begin our school year. This Litany was found on the back page of the program.
Andrews Academy honored Pastor Alvin Glassford, AA Bible teacher from 2000 to 2022, during the dedication church service. Due to a growing hearing deficit, Pastor Glassford has taken an early retirement. We are glad that many former students and colleagues of his were in attendance as we recognized his years of dedicated service here at Andrews Academy.
A haystack meal followed as we enjoyed fellowship and the meal. Thank you, PPI, for organizing this meal, and thank you to each participant. Please continue to pray that we will have a blessed year.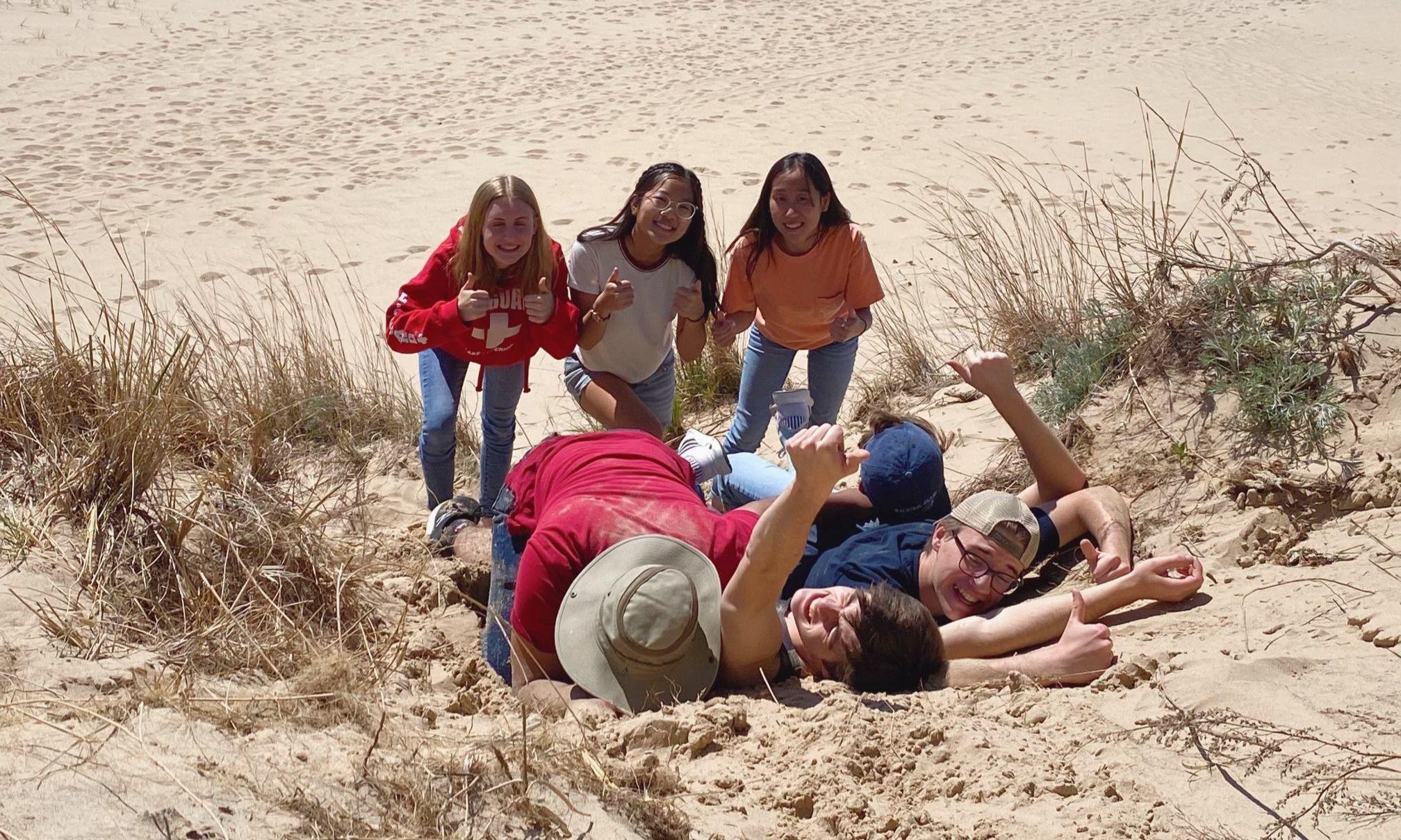 SA School Picnic/Beach Day
This Wednesday, September 7, 8:30 AM - 3:15 PM

Just like a regular school day, attendance is required.

Everyone get excited for our annual beach day! Beach Day will occur this Wednesday, September 7, starting at 8:30 AM and ending at 3:15 PM.

Be sure to come to school in appropriate beach day attire and feel free to bring the following:
towels
sand toys for our sand castle class contest
a swimsuit
sunscreen
a change of clothes.
However, please make sure that your clothes and swimsuit follow the school guidelines in the Sourcebook (pg. 80).

Food will be provided, but if you have special dietary needs, you may bring your own. Get ready for a fun day bonding with your classmates and a day off of school!

If you are taking a college class during the day, please arrange for transportation with Mr. Sherman ASAP. Students are not allowed to drive themselves to beach day or their college class.
Students, please report positive COVID tests, symptoms, and exposure to COVID at the link below. Thank you!
Student Association Campout

The SA campout will take place next weekend, from September 9-11. We are limited to 60 students for this event. There are still some spots left (any grade), so please turn in your signed permission slip to the main office on Tuesday along with the campout fee.
Reminder for those that are attending SA campout next weekend: There is a required campout orientation in the chapel starting at 8:00 AM this Wednesday, September 7, before the start of Beach Day.
School Vs Senior Flag Football Games
Tuesday, September 13
Sign-up sheets for the games are on the gym doors. The girl's game will start at 5:30 PM on the football field behind Ruth Murdoch. The boy's game will start directly after the finish of the girl's game. There are bleachers for spectators to sit on, but feel free to bring a chair or a blanket to sit down to watch the game. There will be popcorn available for a snack to those that attend.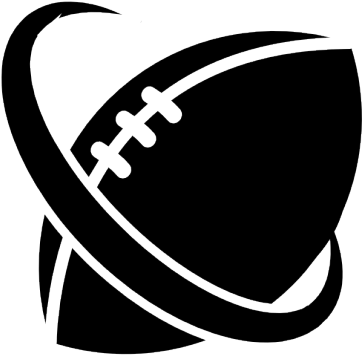 Please do not drive out to the field. You can park at the Academy parking lot or over by Auto Zone.
Also, the school is still searching for a coach for the girl's Senior team and the two boy's teams. They need an adult to supervise the practices and help with coaching. If you are interested in coaching, please contact Mrs. Samantha Mills at samantham@andrews.edu.

SAT Testing at AA

We are excited to announce that AA juniors and seniors will have the opportunity to participate in SAT School Day. More information will be provided soon regarding the test on Thursday afternoon, October 27, so please look out for that.

Ms. Leslie Nieves
Guidance Counselor | Andrews Academy
269-471-3453
nievesl@andrews.edu
Opting in to Texting for One Call Now

Andrews Academy utilizes One Call Now, an automated messaging service, to contact students and parents about school cancellations, upcoming events, and performances, etc.
To receive a text notification instead of a call (text works best), please text "ALERT" to 22300. Please make sure that you have given us the number that you would like to be texted on as well. Email ginam@andrews.edu with any changes. Thank you!
FACTS or Andrews Username Log In Help

If you need help logging in to FACTS or help with your Andrews user name/email and password, please contact Mrs. Meekma (ginam@andrews.edu) in the main office.

You can find your schedule, grades, etc. on FACTS. New students, if your username hasn't been set up yet, watch your email for instructions or come to the main office for help.

School Communications
The E-Sanjo and other communications from the school, including classroom teacher communications, use the email address(es) that you (and your parents) have recorded in FACTS when you registered for Andrews Academy. A number of individuals have been wondering why they are not receiving their school communications to a certain email. If you wish to have communications sent to a specific email address, please send the change to ginam@andrews.edu. Thank you!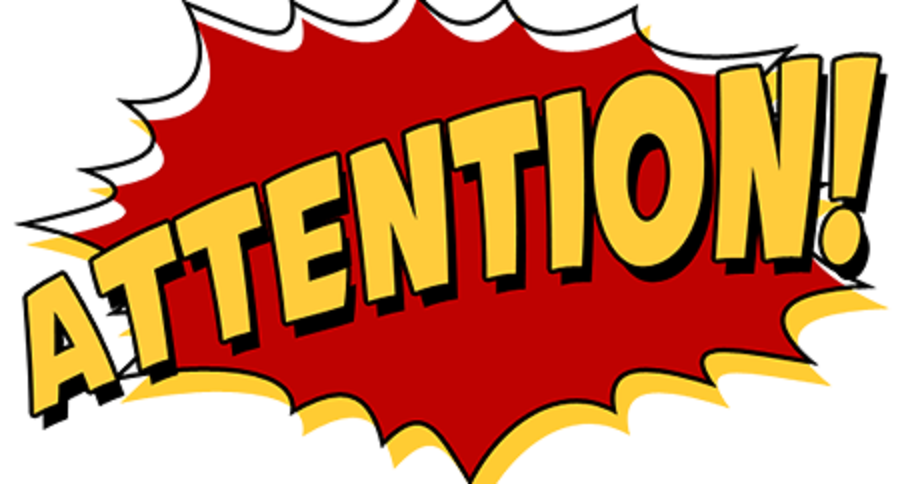 Attendance
Pre-arranged Absences: Please be sure to fill out a

pre-arranged absence card

if you know in advance that you will be missing school due to a doctor/dentist/orthodontist appointment, trip, driver's test, etc. These cards can be found in the main office or online. A parent's signature is required, as well as the office, and teacher(s) of the class(es) that you will miss.

Class Schedule Adjustment (CSA) Requests: A CSA is available for students who have a study hall at the beginning or ending of the school day or will be working during a study hall during the school day. A CSA is required for students who leave the Academy to attend classes at Andrews University, who are going to work off campus, or who wish to begin the school day later or leave earlier on a regular basis. The CSA request form must be filled out and signed by everyone indicated on the form before the student stops attending their study hall. Students must adhere to CSA guidelines that are printed on the CSA application. Any violation may cause the CSA to be revoked. I will email students and parents when a CSA is approved.

Other Absences:

Parents

, please call the front office (269-471-3138) or email aaattendance@andrews.edu if your student is going to be absent or tardy. These are the preferable methods.
Please provide the reason why your child will not be attending school and how long you think they will be out.

Parents/Guardians are the only authorized individuals who can excuse a student's attendance. When emailing, parents must send correspondence from their email account to maintain the validity of the request. Please include the name of the student.

For any attendance questions that you would like to ask by email, please direct these questions to aaattendance@andrews.edu.

Thank you!
Ms. Leslie Nieves
Guidance Counselor/Attendance Officer
Andrews Academy
269-471-3453
Tuition
Tuition payment #2 is due on or before September 25.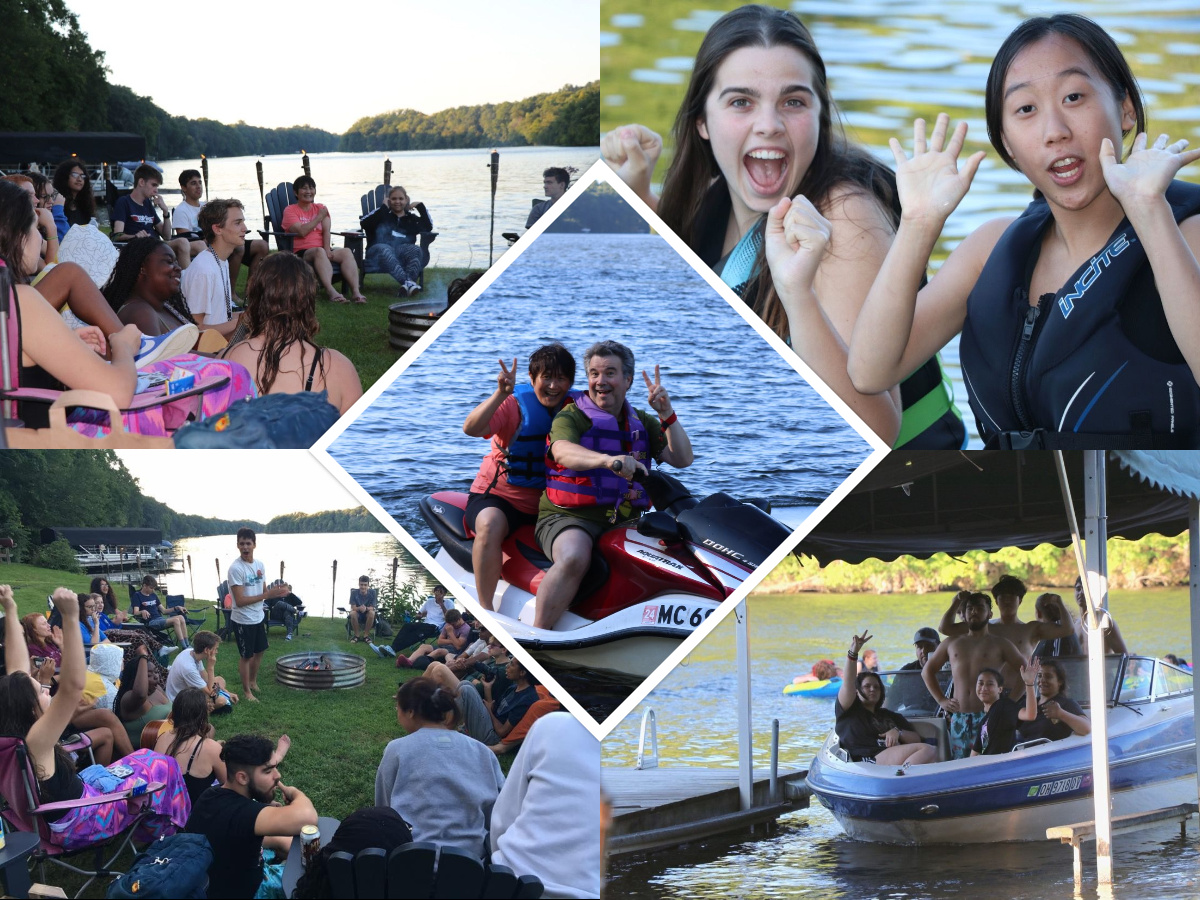 Senior Class Vespers & Water Activity

On August 26, the seniors had their first class vespers. The evening began with boat rides, tubing, jet ski rides and games by the St. Joe river. Everyone was hungry for the hot dog supper. Class pastor John Bitterman led in worship after the class sang songs by the campfire. S'mores concluded the evening of fun and fellowship—a great way to begin the senior year together. The freshmen, sophomore, and junior classes will have their first class vespers later this month.
Seniors, join your Facebook group linked below.
Senior Pictures & Ads for Yearbook

Senior pictures are needed for yearbook, class night, and the class composite to be hung in the AA Commons. Yearbook will need your senior and baby pictures by Friday, October 21, 2022. We encourage you to get your senior picture done during the summer before the busy school year begins. Photographers get busy in the late summer and fall, so you may want to book an appointment early. PLEASE PLAN AHEAD and get your picture done in a timely manner.

Please send an electronic senior picture (JPEG) to the yearbook team (aayearbook@andrews.edu). You do not have to go to a professional photographer for this picture, but please make sure you follow the picture requirements below. If not, the yearbook team may request that you send an alternative.
Pictures for both the yearbook and senior ads must adhere to the following requirements:
In color
Picture from waist up (not entire body)
Portrait/vertical mode (not landscape/horizontal)
Attire per AA guidelines—no sleeveless shirts or bare shoulders, no low cut or cropped tops, no jewelry
High-resolution JPEG (at least 4x6, 300 ppi resolution)
Baby Photos

By the same date (October 21), please submit a baby picture as well. The baby picture will be used by yearbook as well as for senior bulletin board and class night purposes. Please submit a high-resolution JPEG baby picture. If you cannot scan the picture, you may bring the baby picture to the yearbook staff, and they will scan it for you.

Also, please plan ahead for senior yearbook ad nights on Monday and Wednesday, September 12 & 14, at 5:00 PM. At that time, you and your parents can purchase senior ads for the yearbook (see the messages to seniors in the back of previous yearbooks for examples).

If you have any questions or need more information, please email Ms. Kim at joellek@andrews.edu.
Introducing Mrs. Nancy Kardos-Moldovan, Contract Religion Teacher
Hello! My name is Nancy Kardos-Moldovan (married: Meszaros), and I am thrilled to be teaching here at Andrews Academy as one of the contract Bible teachers. My husband and I recently moved here from Colorado where we both taught at Campion Academy; now, we are both currently enrolled in the MDiv program at the Seminary. This is my fourth year of teaching, and my B.A. is in Religion and Secondary Education, with minors in Biblical Languages, Leadership, and Biology. It is a blessing to be back at AA, where I previously did my student teaching for my bachelor's degree. The Bible classes that I am teaching this semester are Encountering Jesus for Grades 9 and 11, as well as Early Church History. It is my prayer that the students grasp a clearer and more beautiful picture of God's character of love through these Bible classes. Teaching Bible is a passion of mine, and I long to share this with the students as they grow their own personal relationships with the LORD.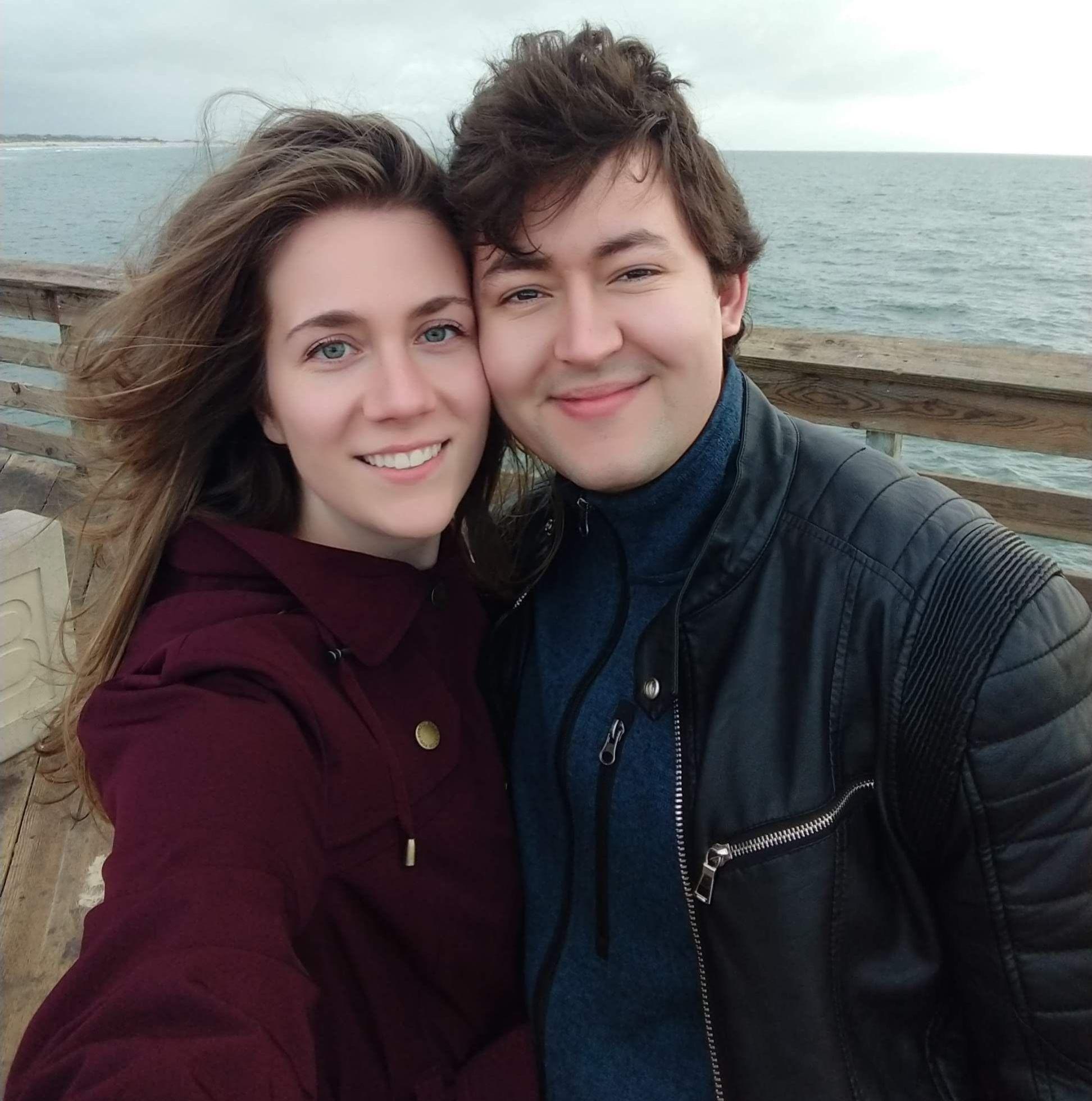 Some hobbies that I enjoy are modern hymn writing with my husband, being out in nature, spending time at the lake, and of course, spending time with my family. I also enjoy creating escape rooms for Bible classes, and seeing students become empowered to share their faith with others. I have a Bible verse that has been an anchor during these years of teaching, and it is found in Psalm 32:8: "I will instruct you and teach you in the way you should go; I will counsel you with my eye upon you" (ESV). May this year bring a heartfelt appreciation for God, the Father, a fonder recognition for the love of the Son, and a humble respect for the working of the Holy Spirit in our lives, as we live His light in all we do!
Physics Lab
Physics class has several hands-on labs. AA has sensors that connect to iPads or computers by Bluetooth. Recently, physics used Smart Carts to investigate the relationship between position, velocity, and acceleration. The carts measured the position, velocity, and acceleration. The students used the iPads to look at the graphs and calculate the velocity or acceleration. Then they compared those to the measured values. The students also tried to move the carts with the correct velocity to match a given graph. This allows students to experience the physics relationships instead of just learning it from a book.
Week of Prayer

This week was AA's Week of Prayer. Our speaker was Pastor Kevin Wilson—an alumnus of Andrews University who recently returned to Berrien Springs to serve as the digital and social media coordinator in the Office of University Communication. Pastor Wilson presented a series of messages based on this year's theme, "Live His Light," a reference to 1 John 1:7 which reads, "But if we walk in the light, as He is in the light, we have fellowship with one another, and the blood of Jesus His Son cleanses us from all sin."
Each chapel began with prayer, which was led by AA senior, Anna Rybachek. Each day was dedicated to a different "method" of prayer—in partners, small groups, and through recitation of a psalm. Following prayer, a group of students led out in praise. The theme song of the Week of Prayer was "Build My Life", calling those singing to claim the promise that they would "build our lives upon [God's] love" because "it is a firm foundation."
On Monday, Pastor Wilson spoke of his experience as a boy's chaperone for a high school ski trip. He regaled students with the story of how he and 12 boys were sleeping on the floor in a cramped room, only for them to find out on the last night that there was another, bigger space in the floor above them, with beds and towels and other amenities that were not available in the old space. Pastor Wilson connected that ski trip experience with living God's light and the book of the Bible he would be connecting it to, Joshua. "What does it mean to live in His light when we are in a new space?" He noted how the Israelites were, at the beginning of the book of Joshua, about to enter a "new space" after wandering in the wilderness. He concluded with this equation: God's presence + my awareness = change.
On Tuesday, Pastor Wilson read from Joshua 1:7-9. He presented to us the idea that we should 'meditate' on the Word or, 'chew the cud,' similarly to how a cow would, continuously spending time with God rather than only spending time with Him in settings, such as church. Additionally, he explained to us how our society is controlled by attention, as some of the most powerful beings control the flow of information. Knowing this, we must learn how to focus our attention on God, and Claim God's Promises.
On Wednesday, he told us a story about getting arrested at twelve when he was trying to help his aunt verify whether the German Visa she received was real or not. Throughout the whole experience, he realized that his uncle hadn't left him the entire time, despite how scary the situation was. Then, he read from Joshua 1:11-16, tying his story in with this text and his message, Serve God's People.
On Thursday, Pastor Wilson showed a picture of his cat, Leo, who once had stinky breath but turned "clean" after a tooth operation. He realized how he hadn't held Leo in such a long time because he thought the cat was stinky. He linked this with the reality that we might being avoiding "stinky" people in our lives. Pastor Wilson mentioned how he started a TikTok—@crossculturechristian—and how on that platform, he encountered people online that we might consider "stinky" as Christians. But, he noted that Rahab, who the Israelites would have considered "stinky," played a large role in their victory over Jericho. He listed three points: even their story is holy, empathy does not mean endorsement, and love all people.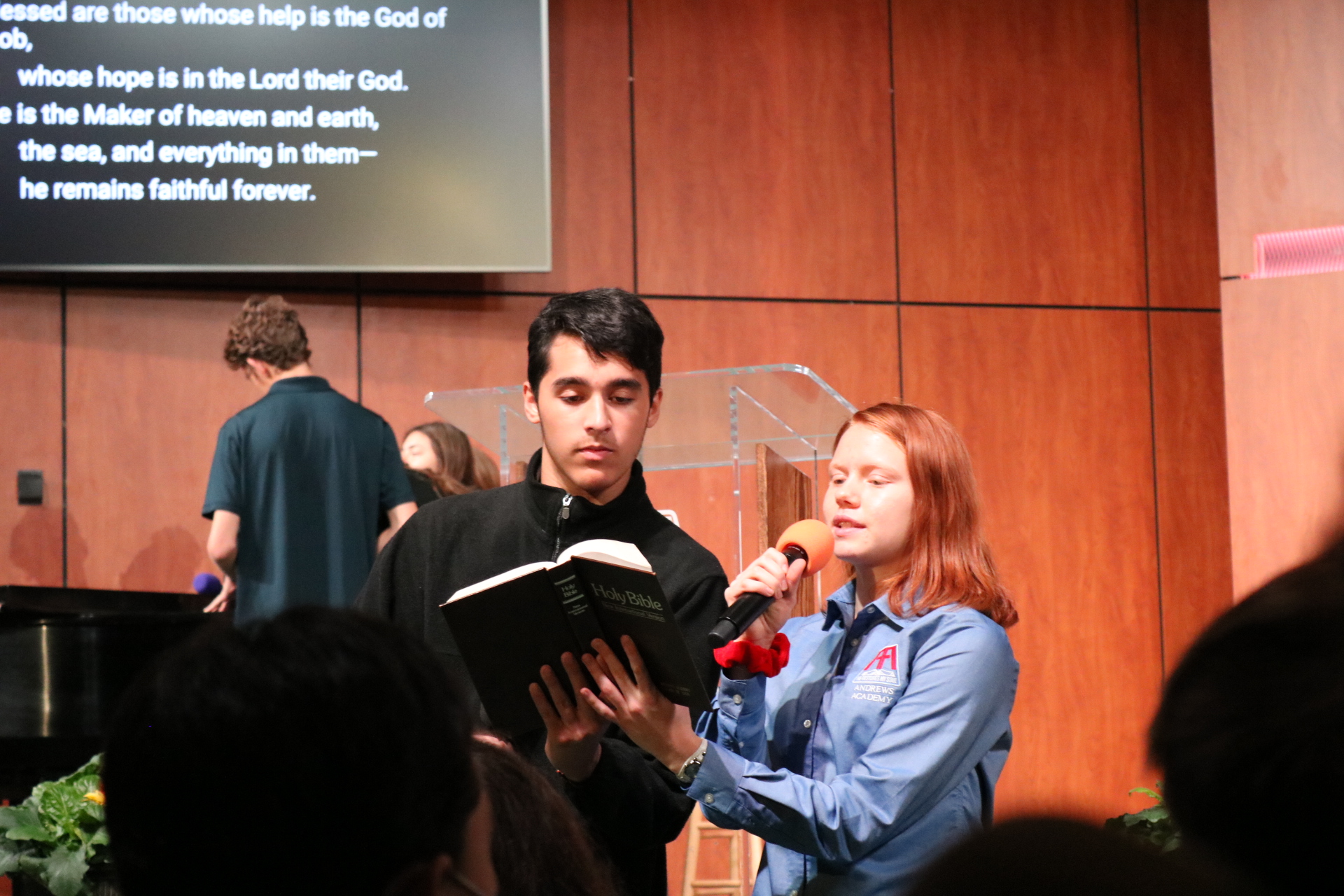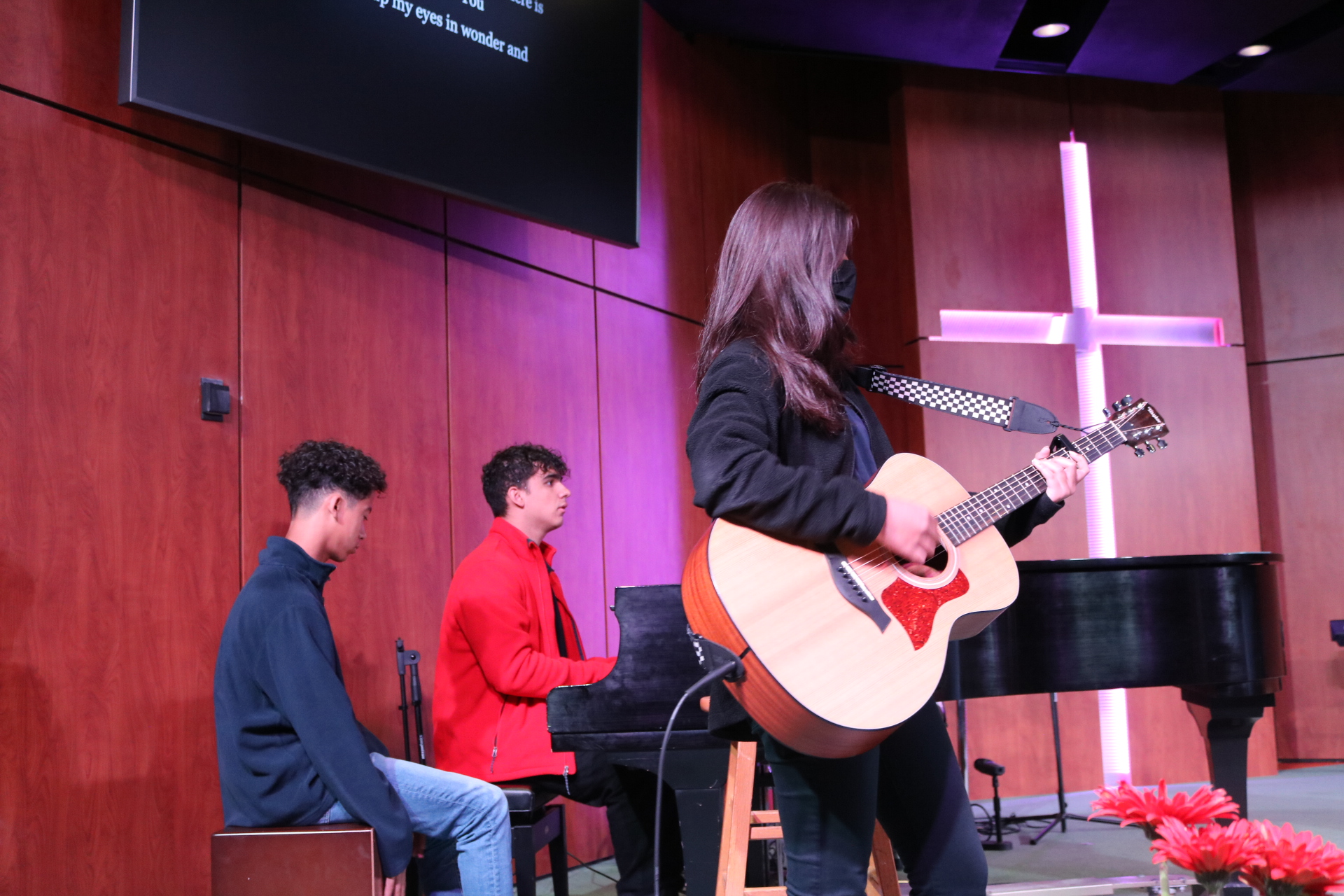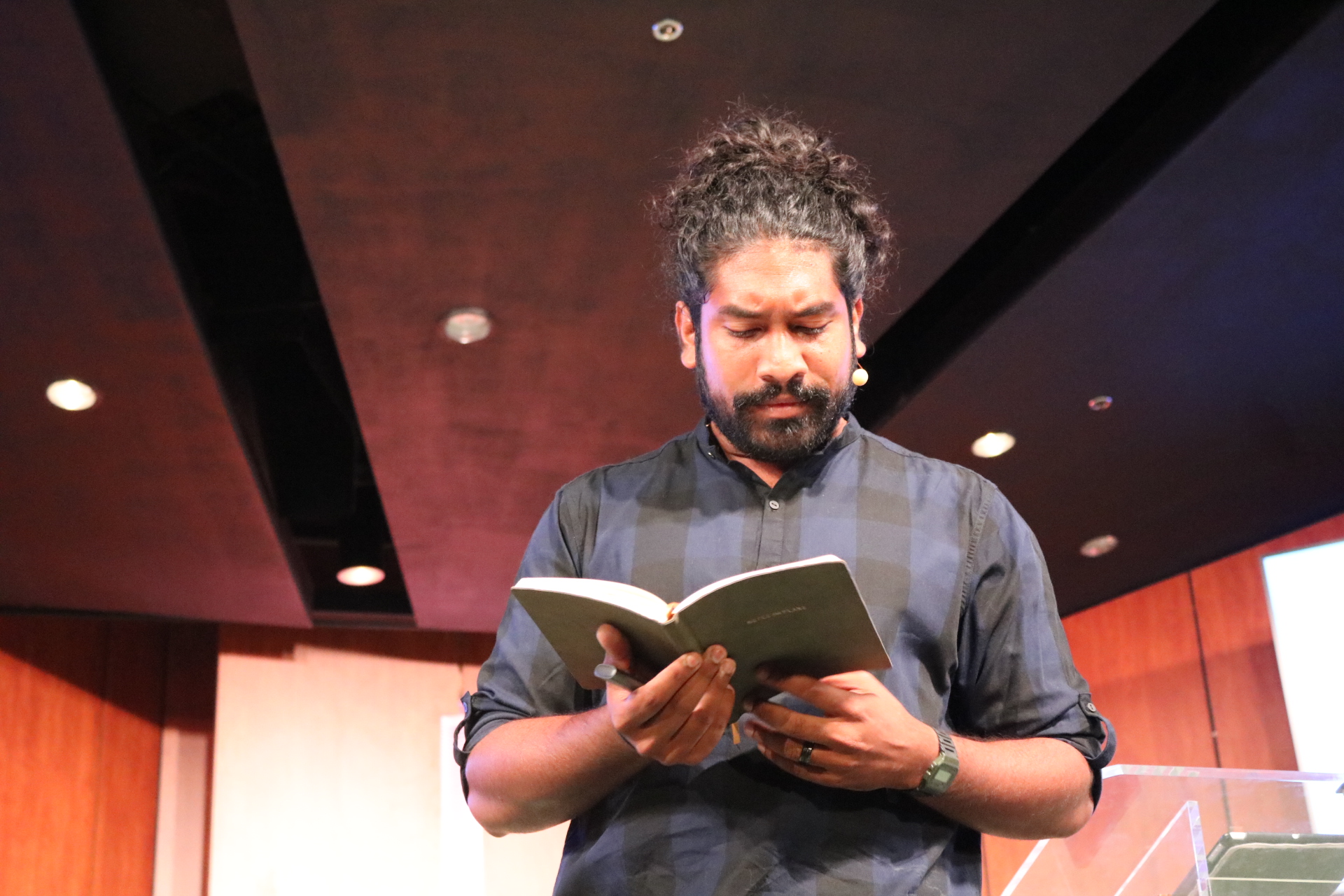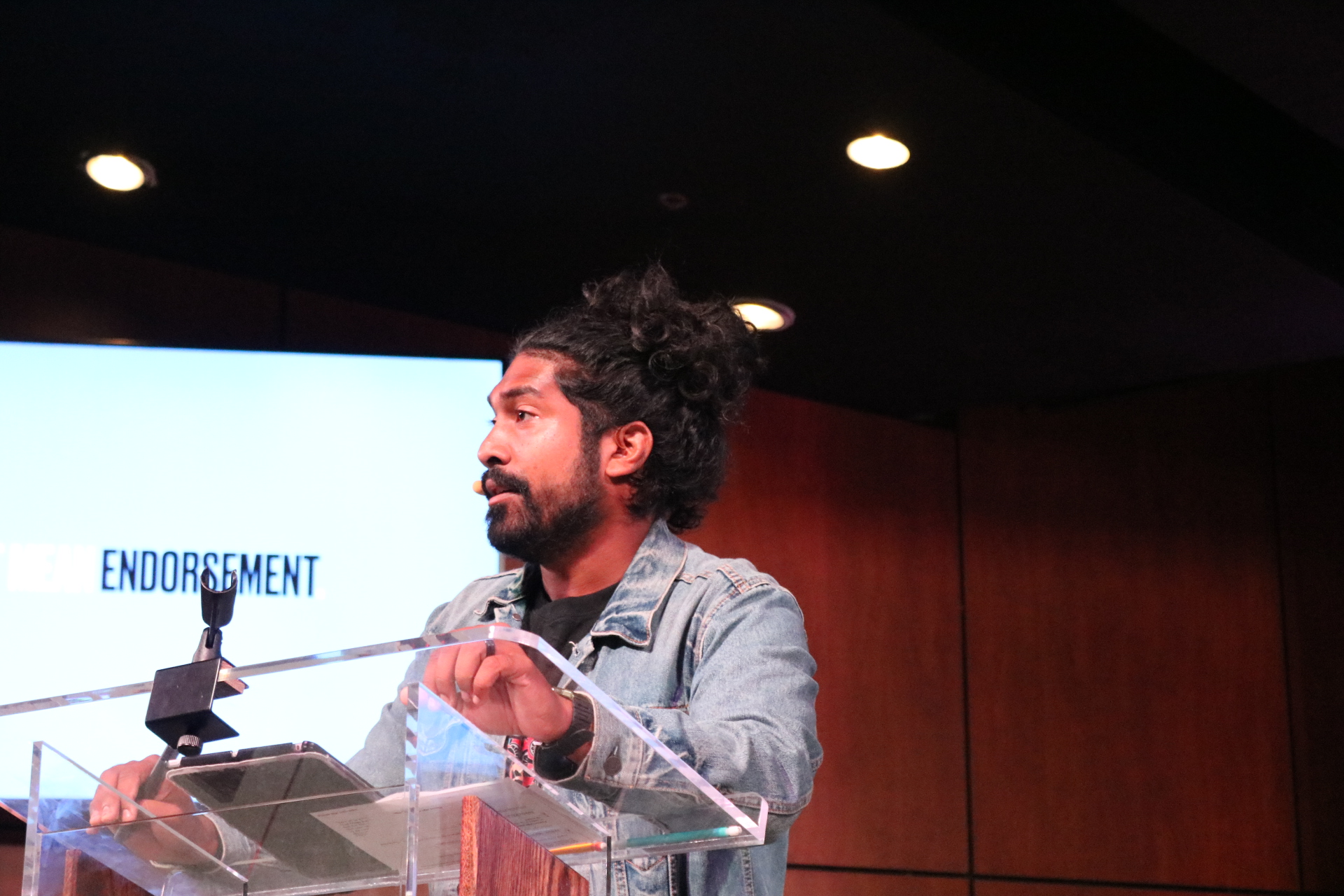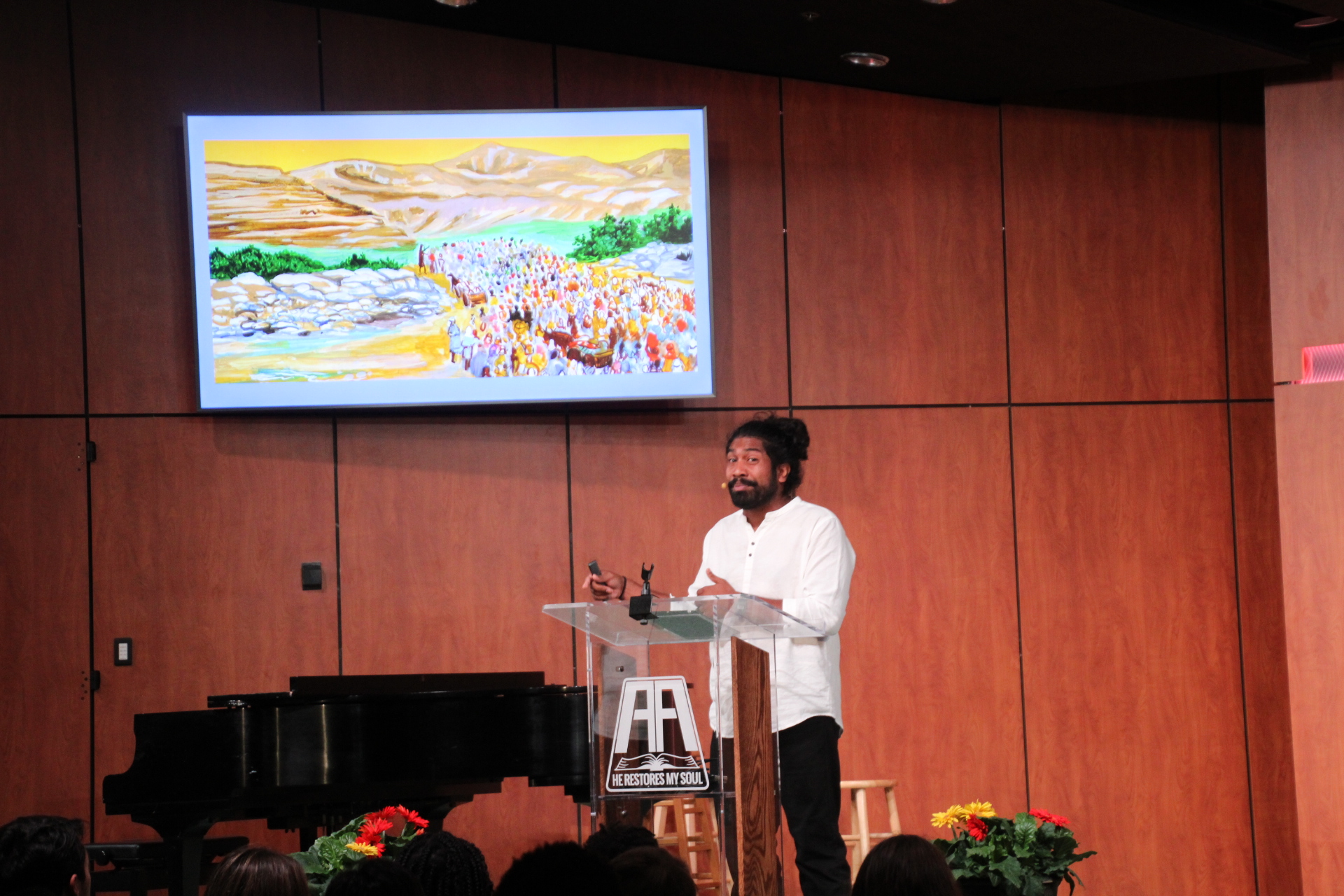 "We are not given the luxury of choosing who we can love, as Christians," he noted, saying that God works outside of the boundaries we create and the ones we place on others. He made a call to the students, saying that "we need more people who are willing to see others' stories and practice empathy."

On the final day of Week of Prayer, Pastor Wilson spoke of how he met his now-wife, Elynn, while they were undergraduates at Andrews University. He shared the story of when they first got together in 2011. He initially had a lot of fear that she would reject him because he was unsure of her feelings toward him. He went on to explain the relationship between faith and fear by connecting it with Joshua chapter 3. He pushed three main points in connection with the chapter—first, that faith is not belief but belief in action; second, fear is not what you fight, but where you fight; and lastly, we need to faith our fears. At the end, he made a call for baptism, asking students to "faith" their fears about making a move to follow Jesus. "You're at the water's edge and you haven't stepped in the water. Maybe that's what you haven't seen God move in your life. But, you must remember that there's nothing you can do or say to change His love. This," he said, gesturing at the cross behind him on the stage, "is proof of that." We give all praise to God for the 13 students who went up and pledged their dedication to Him as a result of the altar call.

Pastor Wilson will be concluding the Week of Prayer tonight at the Satellite vespers, held in the PMC Youth Chapel at 7:00 PM. We highly encourage all students to attend and be blessed by the sharing of God's Word.

After-School Hours Agreement

The After-School Hours Agreement needs to be signed by a student and a parent. Here are the acceptable ways to return this document by next Friday, September 9:
Complete the attached fillable document and email to ginam@andrews.edu.
Print the attached document, complete it, scan or take a picture, and email it to ginam@andrews.edu.
Stop by the school office and complete the form.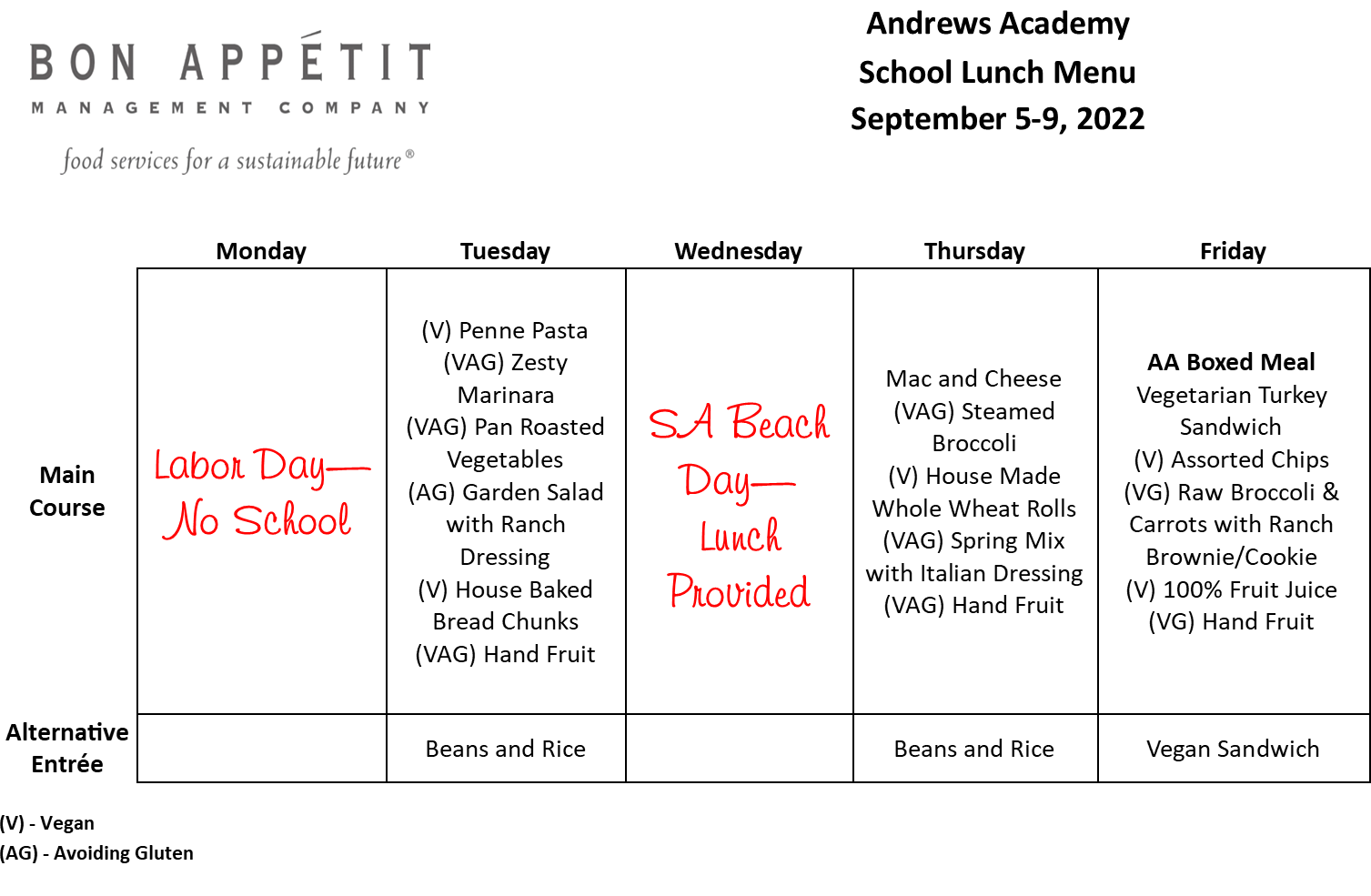 Remember: If you would like Friday's lunch, those who are signed up for the lunch program must request it each week by Wednesday at 2:00 PM. The sign-up sheet will be at lunch or in the office.

To sign up for the lunch program, please contact Andrews University's Dining Services at ds@andrews.edu or call 269-471-3161. The Dining Services Office is located on the first floor of the AU Campus Center.
Monday–Thursday: 9:00 AM – 5:00 PM
Friday: 9:00 AM to 12:00 PM
* There are options to subscribe to the 2022-23 school calendar on our website.
AU Junior Cardinal/Redbirds Basketball Tryouts
Come one, come all! Jr. Cardinals/ Redbirds Basketball Program will hold tryouts at the Andrews Academy gym. The schedule is as follows:
JV Girls:
Sunday, Sept. 11, 12:00-2:00 PM
Monday, Sept. 12, 6:00-7:30 PM

JV Boys:
Sunday, Sept. 11, 6:00-8:00 PM
Monday, Sept. 12, 7:30-9:00 PM
Redbirds Girls:
Sunday, Sept. 11, 4:00-6:00 PM
Wednesday, Sept. 14, 6:00-7:00 PM
Redbird Boys:
Sunday, Sept. 11, 2:00-4:00 PM
Wednesday, Sept. 14, 7:00-8:00 PM
Please contact Cathy Leonor or Scott Schalk with any questions. We look forward to seeing you there!
Cathy Leonor: 269-357-3132
Scott Schalk: 269-208-1933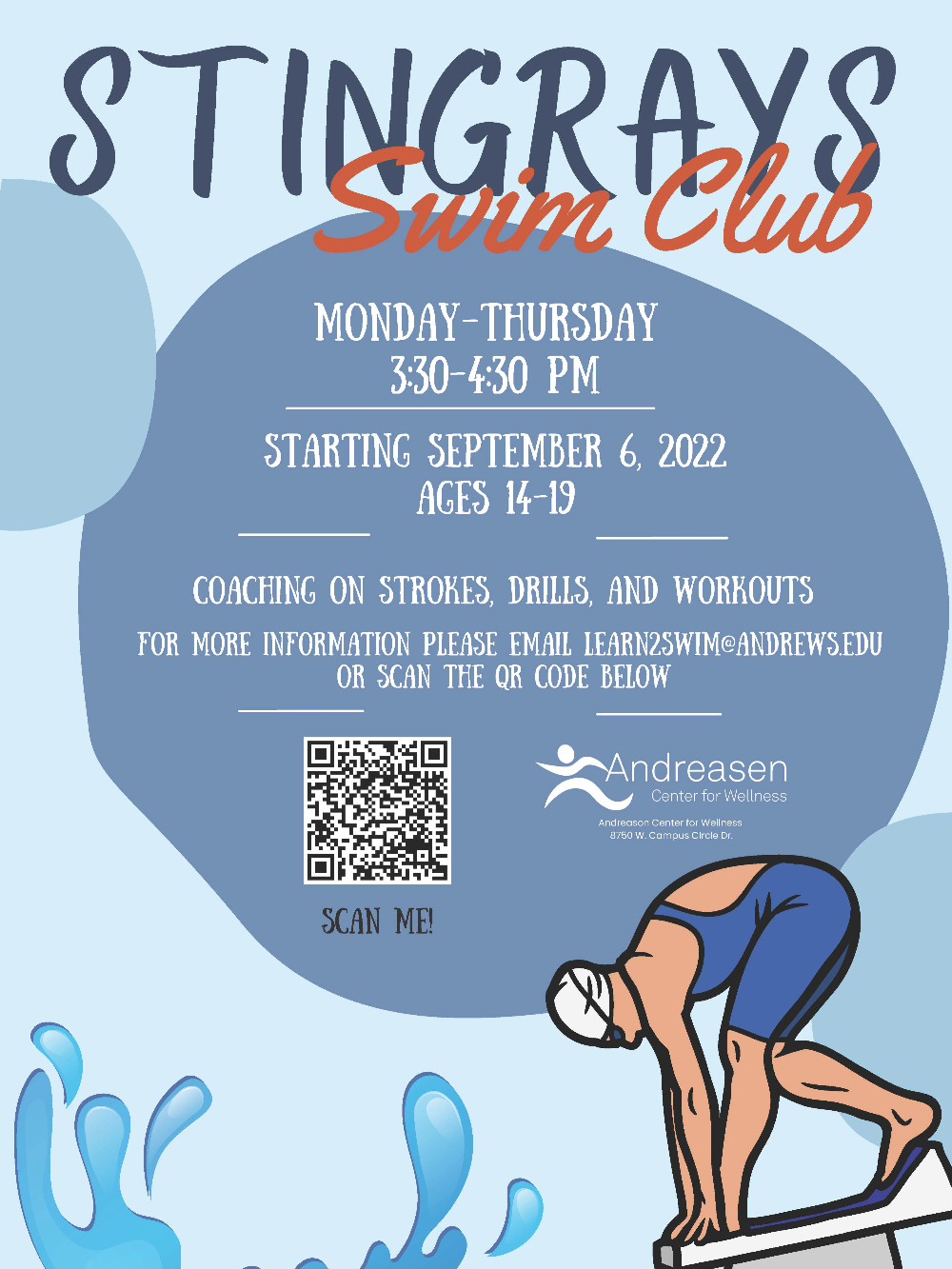 From Andrews University: Scan the QR code or click here for more information.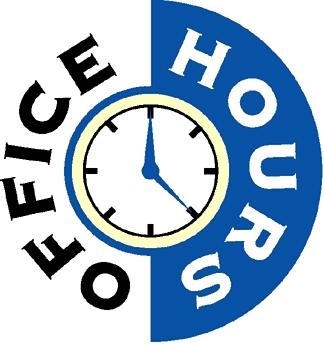 Mondays - Thursdays:
7:40 AM - 4:00 PM

Fridays: 7:40 AM - 2:00 PM
Andrews Academy

8833 Garland Ave Berrien Springs, MI 49104

269-471-3138